Mobile Locksmith In Denver 80237
Mobile locksmiths in Denver 80237 can help ensure the safety of people living in Denver and beyond. But in Colorado, specifically the Denver 80237 area, Red Rocks Locksmith has been trusted to do this for a long time.
Locksmith in Denver 80237 can be a transformative stride towards fortifying your property's safety and granting you the security you deserve. For this reason, find out what services should be expected and how one gives you more than what the competition and muster.
Lock Change and Rekey Existing Locks
Car Key Duplicating & Fob Programming
Residential Locksmith Services
Colorado allows people to have many experiences, and mobile locksmiths in Denver 80237 reflect this rich tapestry. Red Rocks Locksmith caters to both people needing home and commercial locksmiths.
If you're a homeowner determined to bolster your property's security through meticulous rekeying or a business owner seeking to create an impenetrable fortress, our services are crafted with precision. Our adept team excels in everything from lock installations to the fine art of unlocking doors, and our meticulous rekeying service ensures your property remains a sanctuary of safety.
Home/apartment lockout service
Repair/maintenance/installment of home electronic security systems
Lock replacement and repair
Key duplication and replacement
Auto Locksmith Services
Our mobile locksmith services in Denver extend seamlessly to handle auto locksmith problems with efficiency. From crafting replacement keys on the spot or navigating the complexities of key fob programming, our experienced team is primed to ensure you're back on the road in no time, with minimal hassle.
We're committed to maximizing your convenience extends beyond swift problem-solving. We value transparency and open communication, helping you stay well-informed about the issues at hand and the steps we take to rectify them. For this reason, we'll also do maintenance on your locks and keys. Prevention is always better than waiting for something to break.
Our goal is not just to fix the immediate problem but to provide insights and recommendations that contribute to the long-term health of your vehicle's security system.
Responsive Solutions Wherever You Are
There's no point in having emergency services if they're available in the daytime only. Emergencies operate on their schedule, disregarding our plans. This is why our mobile locksmith services are designed to be responsive right away. If you unfortunately find yourself locked out of your vehicle on a crisp night, in an unfamiliar area.
Locksmith in Denver 80237 stands ready to respond to your call immediately, not just alleviating your distress but ensuring a swift resolution to your predicament.
Our Commitment to Your Security
At Red Rocks Locksmith, your security isn't just a service—it's a pledge. Our comprehensive suite of offerings encompasses key fob battery replacement, installment of locks, efficient door unlocking, and meticulous rekeying. With a commitment etched in stone, we take pride in being a dependable partner for all your locksmith needs.
If you're grappling with an urgent locksmith crisis or proactively seeking advanced security solutions, our responsive team is primed to deliver tailor-made locksmith services that harmonize with your unique requirements. Contact now and fix your doors, locks, and keys.
Frequently Asked Questions
How swiftly can your mobile locksmith team reach me in Denver?
In alignment with our commitment to prompt service, our mobile locksmith professionals prioritize rapid response. We endeavor to be at your location within minutes, guaranteeing efficient assistance whenever and wherever you require it.
Can you replace lost car keys on the spot?
Absolutely. Our mobile locksmith experts are equipped with the tools and expertise to create replacement keys on-site, reducing inconvenience and ensuring you're back on the road sooner.
Is programming key fobs limited to only certain vehicles?
Key fob programming entails synchronization between your key fob and your vehicle's security system. While some locksmiths do program more keys for some brands, others are capable of handling them from almost any vehicle, including Red Rocks Locksmith.
How can I elevate my property's security with a locksmith?
A locksmith can do a whole lot more than rekey locks. Have one come out to service them, your doors, safe, or any other possessions you have stored behind a locked barrier. Locksmiths are professionals and can give you suggestions so you won't need them during an emergency.
Any other question?




Request a Callback
We will call you back within 20 minutes
"*" indicates required fields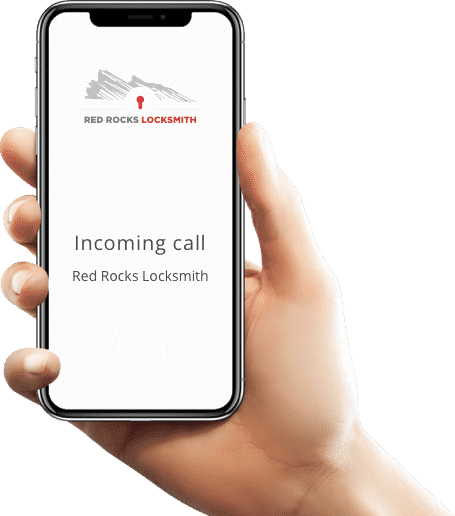 Need Help?
How to Get Started?
Whether you're locked out of your car, home, or office; we are fully equipped, have staff on-site, and are trained to handle any job no matter how routine or complicated.
Tell us your location and what you need help with
One of our trained locksmiths will be there right away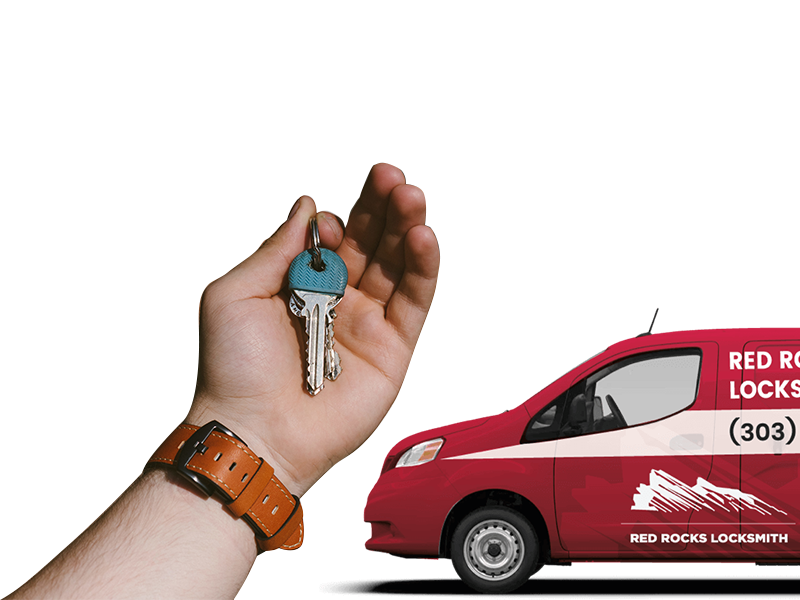 80222
80237
80212
80218
80223
80203
80238
80224
80236
80216
80202
80246
80230
80235
80266
80264
80294
80290
80201
80208
80217
80243
80244
80248
80250
80252
80256
80255
80259
80257
80261
80263
80262
80265
80270
80273
80271
80275
80274
80280
80279
80285
80281
80291
80293
80292
80295
80299