What Are Biometric Access Control Systems?
What is biometric system security? In short, it's an enhanced form of commercial security that prevents access by unauthorized people. Unlike key cards, fobs, magnetic access cards, PIN's, and secret key-pad pass codes, biometric security uses the human body to verify identity. There's no better, more foolproof way to restrict access to authorized persons at any entry point, doorway, or room in your business location.
The vast majority of biometric access systems use one of four verification methods to keep unauthorized folks out and let authorized people in: advanced facial recognition algorithms, palm vein recognition, fingerprints, and iris scans.
And, don't forget that Red Rocks Locksmith maintains a network of offices to serve customers in California (specifically, Fremont), and the Colorado region in large and small communities like Englewood, Denver, Evergreen, Arvada, and Boulder. When you decide that it's time for your company to move up to biometric security, we're ready to serve you.
Types of Biometric Security Systems
When you get serious about security and begin shopping for a professional locksmith that can install a biometric access system, you'll soon discover that there are four different kinds of systems. The main components of the technical security program is the same in all four, but the way users gain access is different in each one.
In FR (facial recognition) systems, access is only granted to specific individuals whose unique body (face) characteristics are stored in the computer's deep files. Anyone other than those on the specific list of persons who are allowed to gain access will be denied entry.
A similar method involves PV (palm vein) recognition. Because people's faces change over time with age, plastic surgery, and due to growth of facial hair, some owners choose to grant access, or deny it, based on the unique shape of veins in a person's hand.
A third method of biometric security is the iris scan of the human eye. Just as palm vein patterns are unique to each individual, so are irises. Users need only look into a scanning device that examines their eye and either recognizes or does not recognize them. Even contact lenses and glasses don't affect the power of an iris-scanning device.
Finally, these enhanced security systems can use fingerprint recognition. One of the earliest forms of biometric security, fingerprint scans are easy, quick, and accurate for users. One of the benefits of fingerprint machines is that they are extremely cost-effective and highly accurate.
Additionally, if you're installing this kind of security in your company's offices for the first time, employees won't be completely unfamiliar with it. That's because fingerprint readers have been around for many years and most adults know how they work.
Benefits of Biometric Access Control Systems
Even though not every biometric access system is the same, all of them share several important benefits, including the following:
Stronger security: Because even simple biometric security systems rely on physical characteristics of the user's body, it's virtually impossible for someone to "steal" them or duplicate them in any way. Only the primary user can gain access. Plus, these types of systems use irises, fingerprints, facial recognition, or vein images, they come with the highest security of all.

Owners can completely control who gets in and who doesn't via a control console that offers multiple variations and settings. Biometric security systems are the most advanced way of using technology to protect your property and assets.

Enhanced convenience: Imagine a security system that doesn't require users to carry keys, fobs, magnetic cards, or anything else. All they need do do is be there, and present their palm or face to the system. There's never a worry about forgetting passwords or losing key cards. Plus, these systems allow fast, no-hassle access because entrants need not dig in purses or wallets for cards or fobs. No delays translates into less time wasted day in and day out.

Lower costs: By far, the main advantage for business owners is the decreased reliance on paid, human guards at entry points. And, because biometric technology uses no objects, like keys or cards, there's no expense of replacing those items when employees lose them. Initial costs of installing biometric systems is offset by enhanced security for your company's equipment and machinery. The economics of using biometrics for business security is the bottom line reason for many owners who opt for this high-tech protection.
Why Choose Red Rocks Locksmith?
Whenever you want to make the move toward enhanced security, lower costs, and convenience, give us a call. Our entire Red Rocks Locksmith team, in Fremont, California, and all over Colorado (Denver, Evergreen, Arvada, Boulder, and Englewood) will get your new biometric system up and running asap. Why else should you contact Red Rocks?
Our experts are available around the clock, every single day of the year, no matter the weather conditions or holiday vacation seasons. As one of the nation's top locksmiths, we offer a comprehensive menu of services for all our customers, like re-keying, lock changing, help with lockouts, key fobs, all varieties of access control systems, service and installation for high-tech locks, help with security safes, and more.
Our technical teams work quickly and get the job done right, the first time. Whether you're shopping for a huge, complex security system for a group of large buildings or a smart lock and security windows for a single office, the Red Rocks Locksmith team has you covered. We're always available to answer any questions you have, so don't hesitate to call us any time you wish.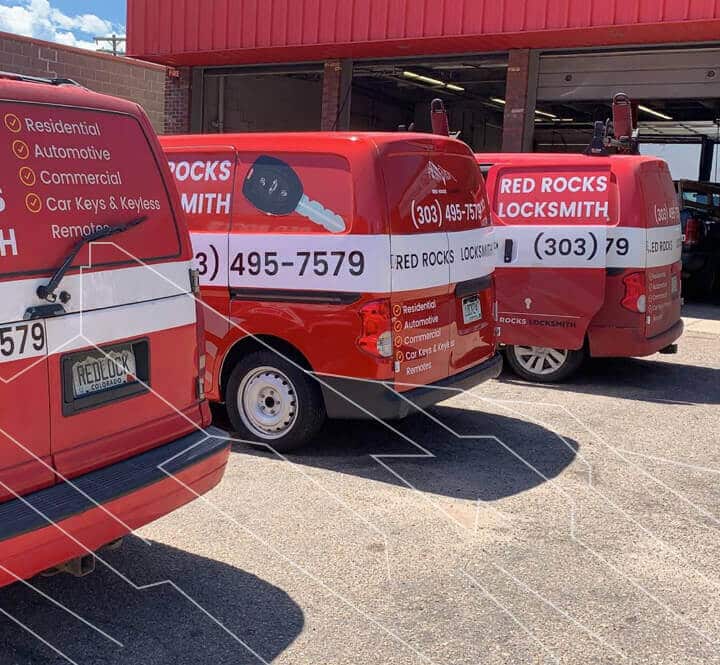 Do you need something more specific?
Request a Callback
We will call you back within 20 minutes
"*" indicates required fields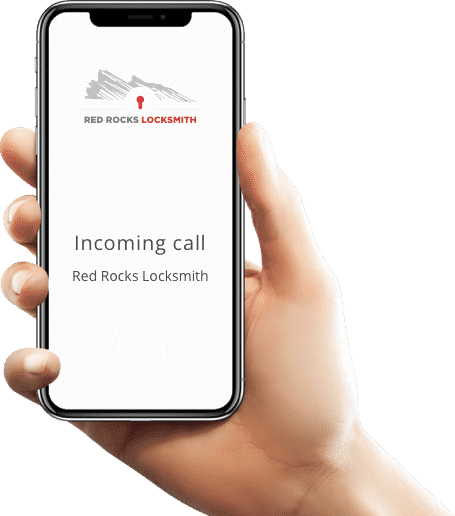 Frequently Asked Questions
What is access control?
As the name implies, it's a security system that allows property owners to set specific controls on the people who can gain entry to each part of a building. Typically, access control systems utilize sophisticated locks and various kinds of keys, including magnetic and biometric versions.
What is the main purpose of access control?
Owners who seek to protect their assets use access control. It's the best way to know that no unauthorized persons are able to enter places where they should not be. You don't want the janitorial staff to have access to the room where computer servers are stores, for example.
How does access control system work?
Each employee is given a key, access card, or can use biometric data as a form of access through designated entryways. In some systems, each worker has a plastic, magnetized card-key that only lets them enter areas where they need to be, and nowhere else. Other arrangements use iris or fingerprint readers to allow, or bar, certain workers from particular areas or rooms.
What is the best access control system?
The best system is the one that suits your company's needs. If you only have 10 employees, there's probably no need for iris-readers and high-tech smart locks on every door. That's why it's imperative to speak with the professionals at Red Rocks Locksmith to find out which systems are ideal for your company. There's no reason to pay too much for super-high-security devices when you only want or need a few magnetic cards and smart locks that can read them.
Any other question?
Need Help?
How to Get Started?
Whether you're locked out of your car, home, or office; we are fully equipped, have staff on-site, and are trained to handle any job no matter how routine or complicated.
Call us at (303) 495 7579
Tell us your location and what you need help with
One of our trained locksmiths will be there right away