Santa Clara Locksmith Services
Service Areas (24 Hour Locksmith Services) – (925) 319-4558
Keeping up with your locks might seem like an easy thing to do, but there's no way of telling when you're going to lose your keys. During these times you may need a professional locksmith in Santa Clara.
Key loss can happen at any time. Usually, it's just a simple misplacement. But the moment of you not having them could make you late for work, miss important appointments, or keep you away from home later than you should be. Key loss can happen at any time. Usually, it's just a simple misplacement. But the moment of you not having them could make you late for work, miss important appointments, or keep you away from home later than you should be.
Door lockout ordinarily happens in three key locations. The first is automotive, where one leaves the keys in the car, forgetting they're still inside after closing and locking the car door. Another is residential, an issue that can either be complicated or simple to resolve. You lose your keys somewhere in your house or apartment or leave them at work, never to be found again.
Unlike car key replacement, losing keys while at home may give you a lot more time to search for them. But if your house or car keys don't turn up there, it could create a situation where you can't leave out of fear of someone accessing your parked vehicle or unlocked door.
Furthermore, you could unexpectedly lose the keys to a commercial establishment, such as where you work. If your business or one that you work for doesn't have spare keys, the quickest option is to call a professional Santa Clara locksmith for help.
Red Rocks Locksmith is one Santa Clara professional locksmith company that can solve all of the scenarios described above. Equipped with the latest technology in the business, we are reliable and widely reviewed as one of the best locksmiths operating in the state of California.
Lock Change and Re-key Existing Locks
Car Key Duplication & Car Key Fob Programming
Red Rocks Locksmith Services
We offer locksmith services for customers that need locks for businesses, locks for their homes, and their vehicles as well. While other Santa Clara locksmith companies sometimes focus only on one service, we can handle your key issues whatever they may be and wherever you happen to be in the area when the problem comes forth.
One benefit involves new car key fobs. As you know, contacting someone for a key fob replacement in Santa Clara can result in trouble when avoiding a locksmith company. It can be expensive and time-consuming. Our service as it relates to key fobs gets you back fast access to your car, even when you're stuck on the side of the road.
Our Red Rocks Locksmith team also does car key battery replacement. An untold number of car owners have discarded their keys and key fobs after failing to work. Based on the vehicle's key quality, both types of keys have batteries that will last about three to four years before they die out. After that, the only way you can use them again is by getting a new set of keys or replacing the battery.
Call us to get your key batteries updated when you notice signs such as having to press buttons many times, turn on the ignition, lock the doors, or roll down windows.
For our customer's benefit, our Red Rocks Locksmith team has quick service throughout Santa Clara, on call 24 hours a day, 7 days a week. If you don't want to get new locks but prefer to have what you already possess repaired, we can fix them for you. We also have tools for changing the locks themselves, useful for moving into new homes. Anywhere there's a lock, our professional locksmith team can help you get a replacement key. This includes gates, smart keys, and mailboxes.
Why Choose Red Rocks Locksmith in Santa Clara?
Losing your keys or damaging the locks is a predicament that can turn into a dilemma when the service is done poorly. Professional locksmiths like us are qualified and trained to help people when they're in a rush and need fast access to what they own, or where they work. Here are more reasons that you should choose us:
Nighttime operations – Not all Santa Clara Locksmith services can help you in the dead of night, but we can. That's because we're open all the time, from early in the morning to late in the evening and during the night as a 24 hour emergency locksmith.


Drilling isn't necessary in most cases – Most customers would prefer that their locks not be destroyed for them to regain access. Our Red Rocks Locksmith team assesses the state of the lock and whether it can be rekeyed or repaired with no drilling. The majority of locks won't require this, though there are exceptions where drilling is needed due to the components of the lock, or rust buildup.


Great feedback – The people that have used Red Rocks Locksmith company for car key copy issues and replacement agree that our licensed locksmiths are friendly, informative, and very professional.


Several locations in Santa Clara – A locksmith company that operates in different locations throughout the city gets to you quickly during rush hour. Travel times are shorter than a locksmith that's far away from your location.
Red Rocks Locksmith Benefits
Key fob replacement in Santa Clara is easy to do with Red Rocks Locksmith. Our punctuality and ability to reach customers fast can save you time when you're in a hurry from someone noticing that you've left your car or home doors unlocked.
For people that are unfortunate victims of home or car theft, missing keys could indicate that whoever did it may intend on coming back. We can prevent their access by changing the locks on your doors, or assigning your car with a newly programmed key fob. We can rekey locks of many kinds, those for home safes as well.
Have a car locksmith or house door lockout problem? Contact us today and our friendly customer service will know what to do.
Frequently Asked Questions
Q: Does Red Rocks Locksmith cover the entire Santa Clara area?
A: Yes, we can drive out to wherever you are in Santa Clara including wider region. We can be at your home or outdoor location quickly. The time that it takes for our service to be completed can change depending on the problem. However, the typical lockout service or car key replacement will take only minutes.
Q: Are professional locksmiths the best place to get new key fobs in California?
A: In a majority of circumstances, yes. Key fob replacement in Santa Clara is harder for people with insurance that offers limited or no road service. But even then, it could be more practical to call a locksmith during emergencies or in the evening hours.
Q: Does Red Rocks Locksmith have mobile locksmiths?
A: While we have physical locations, our locksmiths have the equipment needed to produce new keys inside our vehicles. Our mobile locksmith team in California can get to you quicker this way, a reason why many services within Santa Clara use them. We can unlock car and home doors faster since new keys including key fobs and key transponders will be made shortly after we pull up to where you are.
We are only one call away from the following areas: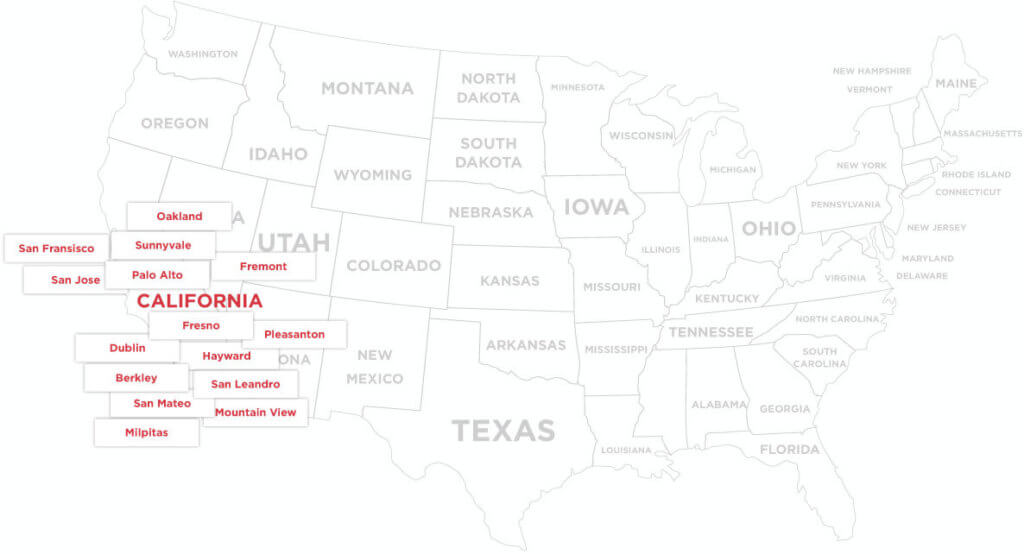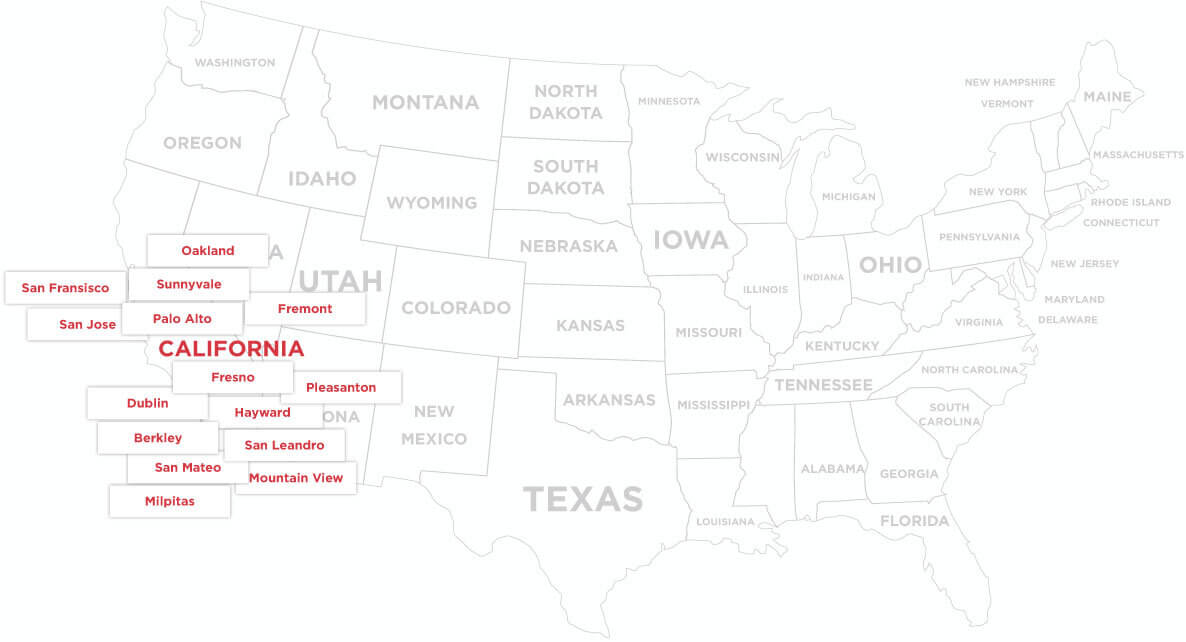 Request a Callback
We will call you back within 20 minutes
"*" indicates required fields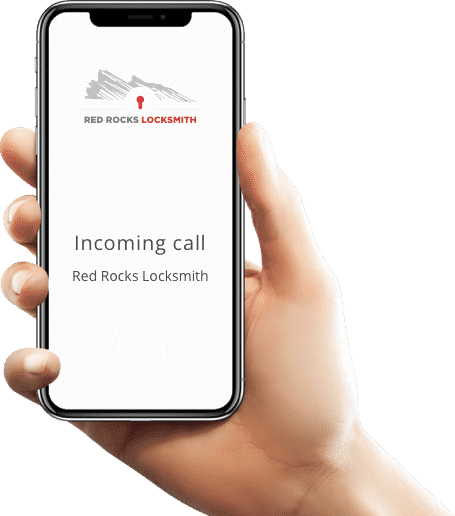 Need Help?
How to Get Started?
Whether you're locked out of your car, home, or office; we are fully equipped, have staff on-site, and are trained to handle any locksmith job no matter how routine or complicated.
Tell us your location and what you need help with
One of our trained locksmiths will be there right away



Areas We
Serve in Santa Clara, CA