High-Quality Locksmith Services in Park Hill, Denver
Service Areas (24 Hour Locksmith Services) – (720) 500-1347
Like most other Park Hill residents, you have certain priorities in your life. Surely, one of the top priorities you have in your life is security for your home, family, and even your business. Of course, you are always challenged to figure out exactly how to keep everyone and everything safe.
In all likelihood, you are depending heavily on security measures that include locks and keys. When these measures work as they should work, you will probably feel safe. Unfortunately, locks and keys don't always function as they should.
When was the last time you lost your keys or locked them away from your access? Have you ever had a lock get jammed or malfunction when you are trying to lock or unlock a door? How would you feel if you had problems trying to engage your company's electronic security system before locking up and going home at night?
These are just a few things that can go wrong with your security features. Here's the problem. When things related to your security do fail, you probably won't be able to fix them on your own. What you can do is immediately contact a professional locksmith company. A top locksmith Park Hill service provider like Red Rocks LOcksmith will have the resources to address your security issue.
Lock Change and Rekey Existing Locks
Car Key Duplicating & Fob Programming
The Professional Locksmith Services We Offer From Red Rocks Locksmith
As a reputable Park Hill mobile locksmith, we are very proud of our standing in the Park Hill community. We are busy building a strong reputation by offering a comprehensive menu of locksmith Park Hill services for homes, businesses, and car owners.
Let's give you a closer look at the Park Hill mobile locksmith services you can get from our professional locksmith company.
Your home is where you keep all the things you value most in your life. That likely includes your beloved family members, personal assets, and even yourself. At Red Rocks Locksmith, we aim to help you keep safe and secure the things you value most in your life with the following residential locksmith services:
As employers, the Park Hill business community serves as the financial heart of the city. As a business owner/manager, you know the importance of making sure customers and employees have easy access to your facility. You also must understand the importance of protecting the company's assets during non-business hours.
As part of the Park Hill business community, we want to join in keeping your business safe and accessible with the following commercial locksmith services:
Lock out service for business doors and offices
Rekey compromised locks
Key duplication services for new hires and key replacements
Installation, repairs, and maintenance of electronic security systems
Repair and replace locks – installation of master key systems
Every day, you jump in your car to get to work or handle personal responsibilities. One of the things that could get in your way of "taking care of business" is something going wrong with a car lock or key. Not wanting to see you inconvenienced or stranded in a dangerous situation, we offer the following Denver car locksmith services:
Retrieval of locked keys in the car or trunk
Rekeying of car door and trunks locks
Repair and replace car locks
Key fob replacement – includes battery replacement
Key fob programming and reprogramming, which includes removal of prior devices
Installation, repairs, and replacement of car security systems
Denver Emergency Locksmith Services
As a reliable 24 hour locksmith in Park Hill, we get lots of help from a Park Hill emergency locksmith. That's why we maintain a fleet of Park Hill mobile locksmith units strategically located throughout the city. We want to be able to respond to emergency calls in 30 minutes or less whenever possible.
Understanding the urgency of an emergency call is what motivates our well-trained locksmith technicians to respond to such calls as quickly as possible. Heading to the service location, they are already preparing themselves to assess the situation and help get it resolved as fast and efficiently as possible.
Why Hire Red Rocks Locksmith
When the need for a locksmith arises, you need a locksmith in Park Hill upon which you can rely. As a 24 hour locksmith in Park Hill, we stand ready to be that full-service locksmith that you need. Of course, there need to be things that set us above the competition, something we can absolutely offer.
The most important thing that sets us apart from the competition is the quality of our locksmith technician team. They come from a selection of the best-certified locksmiths in the region. To make sure they are ready to handle any locksmith task, we work hard to make sure they have access to the training and tools they will need to do any job.
As for their professionalism and courteous nature, that's on them. We don't have to train them to know each customer deserves respect and prompt service.
For a little added value, we offer a pricing structure that meets or beats the competition. Also, we aren't satisfied with our services until we know customers like you are 100% satisfied with our services.
The next time you need to call a locksmith, we encourage you to call Red Rocks Locksmith in Park Hill. Once we have helped you once, we are certain you'll want our help again the next time you have a lock/key issue.
We are only one call away from the following areas: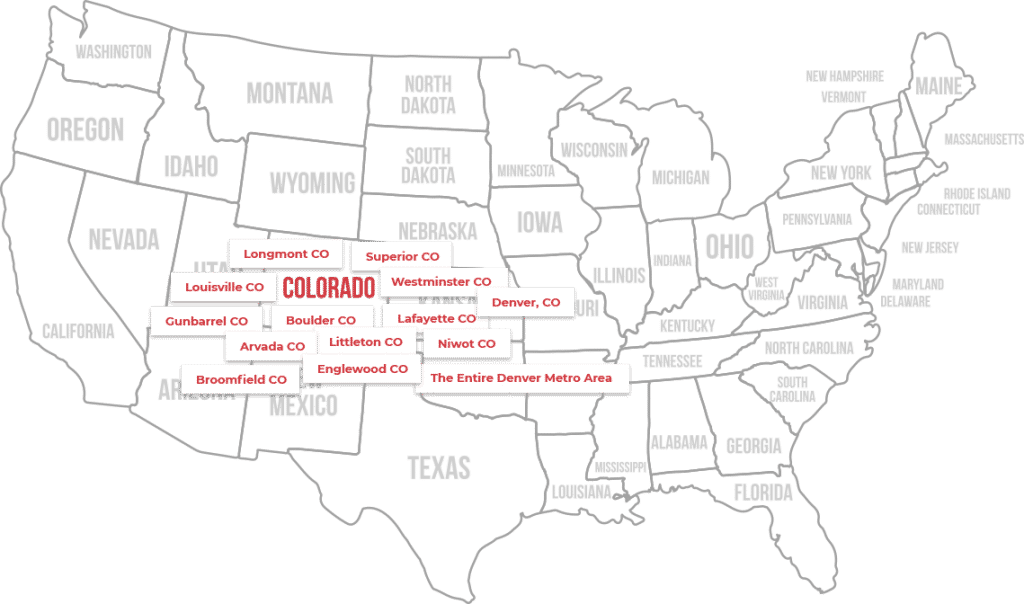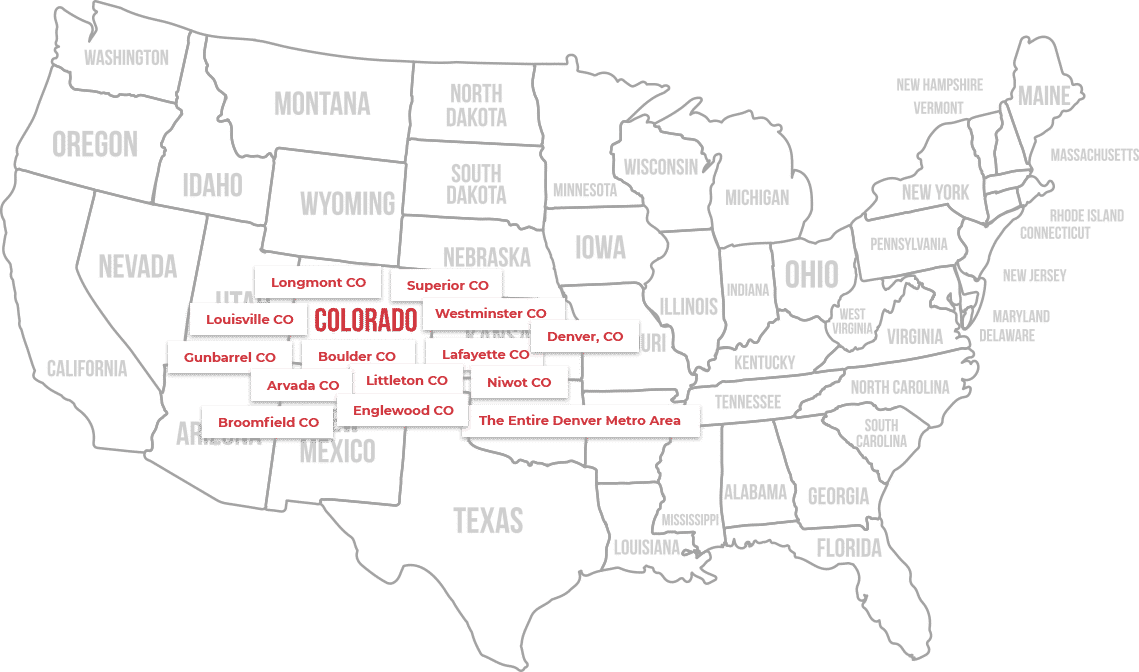 Request a Callback
We will call you back within 20 minutes
"*" indicates required fields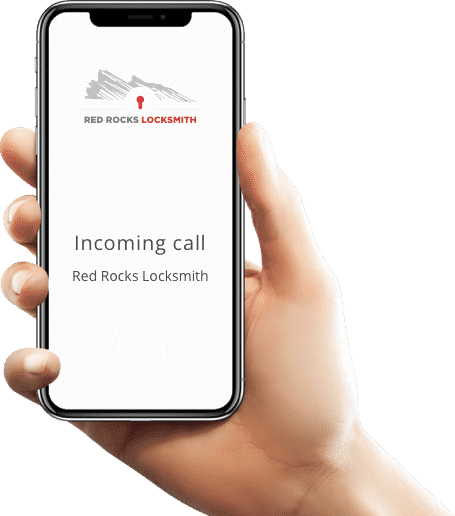 Frequently Asked Questions
If I'm stranded with locked keys in the car just outside the Park Hill city limit, can you still respond to my call for help?
Yes, we should have a mobile unit that is close to your location.
I don't have the original fob device. What are the requirements to get a replacement?
We would need access to the car's VIN #, plus your identification info and some kind of document that authorizes you to use the car in question.
If one car lock breaks, will I need to replace all locks?
Probably. You'll want to be able to open all car doors and the trunk with the same key.
Can you give me advice about how to make sure my home is safe?
Yes. We would be happy to consult with you regarding your current home security system and the steps you might want to take to up the ante. It's a great chance for you to learn about state-of-the-art security features for the home.
Any other question?
Need Help?
How to Get Started?
Whether you're locked out of your car, home, or office; we are fully equipped, have staff on-site, and are trained to handle any job no matter how routine or complicated.
Tell us your location and what you need help with
One of our trained locksmiths will be there right away



Areas We
Serve in Park Hill, Denver