Quality Locksmith Services From Red Rocks Locksmith in Sunnyvale
Service Areas (24 Hour Locksmith Services) – (925) 319-4558
When it comes to your locks and key, you are assuming everything is going to work out as it should. Unfortunately, locks and keys can fail, causing you to have issues getting into your home, business, or car.
Think about it. How many times have you misplaced your keys or locked them on the wrong side of the door? Have you ever had a lock malfunction or a key bend or break at the most inopportune time? If you have, you are like the rest of us and should consider Sunnyvale locksmith for help. If you haven't, you should consider yourself fortunate.
When locks and keys fail, it's not something you are going to be able to deal with on your own without risking collateral damage. You most likely won't have the knowledge and tools your would need to retrieve keys or repair locks. What you will need if you live in Sunnyvale, CA is a good and reliable Sunnyvale locksmith.
If you need a locksmith in Sunnyvale, Red Rocks Locksmith is the only call you need to make. As a top locksmith service Sunnyvale provider, we can handle all of your locksmith needs.
Lock Change and Rekey Existing Locks
Car Key Duplicating & Fob Programming
Why choose Red Rocks Locksmith in Sunnyvale
When you have issues related to your locks and key, you want a resolution as quickly as possible. After all, you don't want to get stuck outside of your home, business, or car because your locks or keys have failed you. That alone is enough reason to contact Red Rocks Locksmith for the best Sunnyvale locksmith services possible.
Why Choose Red Rocks Locksmith? Simply because we can offer you a full slate of quality locksmith services, covering any issues you might encounter. To help you understand what we can do for you, we would like to offer you a partial list of the services we can provide for your home, business, or car.
Your home is your sanctuary. It's a place that you want to keep secure for the safety of your family and the protection of your personal assets. When something goes wrong with your home locks or keys, it makes you feel a little less secure. Here are some of the locksmith services we can provide to make your home feel secure again:
Rekey door and window locks
Repair and replace locks for your doors, windows, and sliding glass doors
Setup your home with a master lock/key scheme for convenience
Provide key duplication and replacement services
Gain entry into the home to retrieve keys locked in the home
Test and repair the electronic security system
Again, you depend on locks, keys, and electronic security services to keep your business assets secure. When you have issues entering the business or your office, it can cost you and your company time and money. Here are some Sunnyvale locksmith services we can offer you to keep your business up and running:
Repair and maintenance of door and window locks
Rekey locks
Provide duplicate or replacement keys
Install master lock/key system throughout the facility
Check and repair electronic security system
When car lock and key issues occur, it's always at the wrong time and when you are miles from home. You need to get back on the road as fast as possible so you can continue on through your busy day. With our mobile response units, we can provide you with the following auto locksmith service, and more:
Duplication of auto keys
Car key replacements services (with or without the original)
Car key fob service like battery replacements
Repair and replacement of door and trunk locks
Repair and replacement of ignition system
Note: We can provide these auto keys and lock services for any vehicle no matter the year, make, or model.
About the Red Rocks Locksmith Team
As part of the Sunnyvale community, we feel Red Rocks Locksmith has an obligation to provide businesses and residents with the best locksmith services possible. We can do that because we have an amazing team of locksmith technicians to provide our services.
We pride ourselves on the hiring and training processes we maintain. We start by only hiring the best possible locksmith candidates, people that have the necessary experience to be top technicians in Sunnyvale. Once hired, we provide our team members with the training and tools they will need to provide the high levels of service our customers have come to demand and expect.
Once out in the community, our locksmith technicians consistently prove themselves to be responsive, reliable, efficient, and courteous professionals. It's all part of our desire to give you, the customer, exactly what you need.
The Benefits of Using Sunnyvale Locksmith
We wouldn't expect you to contact any service provider if they couldn't offer you benefits from doing so. When you call Red Rocks Locksmith, you will get services that will exceed your expectations.
When that call comes, our locksmith technicians treat every call like it's an emergency. They respond to your call as quickly as possible. When they arrive at your designated location, they will quickly assess the situation and move immediately towards resolution. When they are done with the task at hand, they will issue an invoice that indicates charges that are very competitive and affordable. When they leave, they will do so with a THANK YOU and smile.
Our goal is simple. We want to be your go-to locksmith today, tomorrow, and into the future.
Frequently Asked Questions:
Q: If I need a retail key makers Sunnyvale option, what can I do?
A: We do have a retail location in the Sunnyvale area. We also provide retail locksmith services in areas like Berkeley, San Francisco, Walnut Creek, Fremont, Pleasanton, and more.
Q: I lost my car keys. Can I still get replacements?
A: Yes. We can provide car key replacements with or without the original key as long as we can locate the VIN and you can provide ID and car ownership documentation.
Q: How much will it cost to have all of my home locks replaced after a breaking?
A: The cost of replacing your home locks will depend on how many locks are needed and the kind of locks you want. What we can assure you is our processes are always fair, competitive, and affordable with our services guaranteed to your satisfaction.
Q: I own an early model Ford and need new locks and a new ignition system. Can Red Rocks Locksmith handle the job?
A: Yes. Our locksmith technicians have the training and tools to service any year, make, and model of a car you might see on the road today.
We are only one call away from the following areas: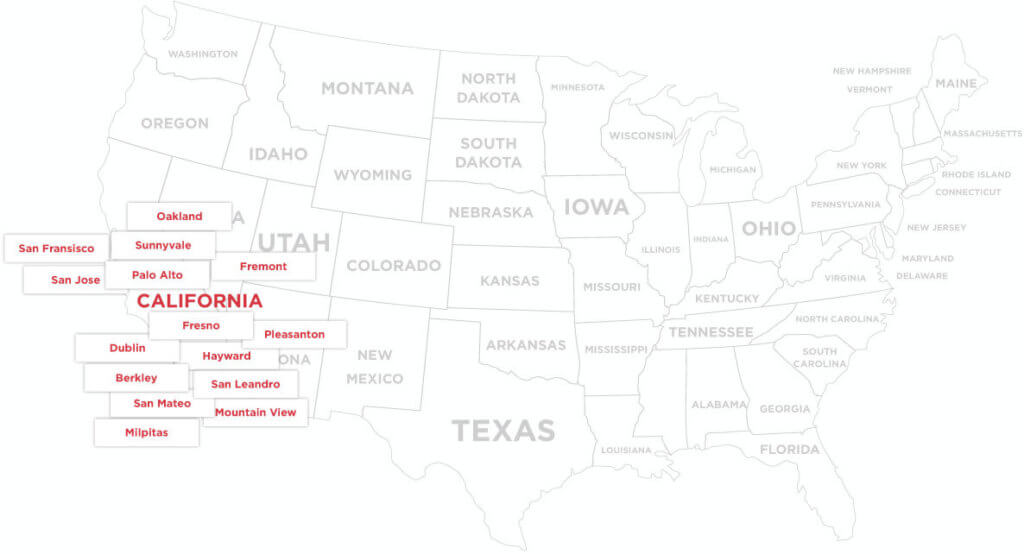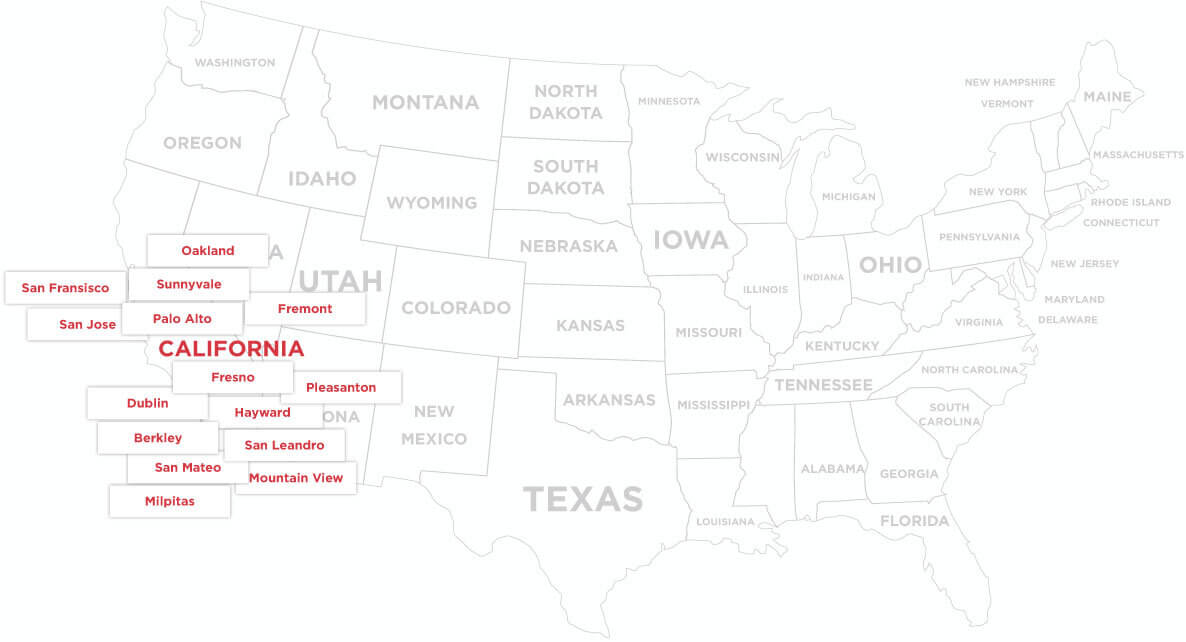 Request a Callback
We will call you back within 20 minutes
"*" indicates required fields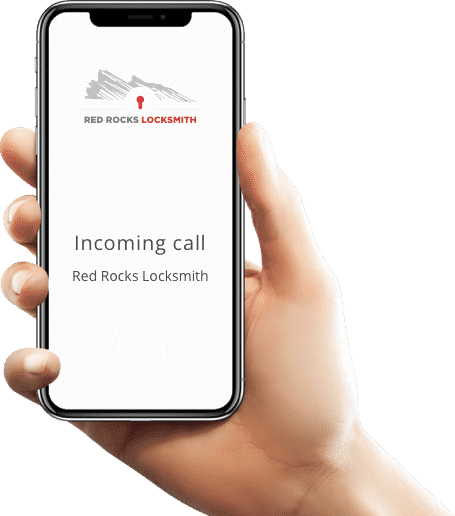 Need Help?
How to Get Started?
Whether you're locked out of your car, home, or office; we are fully equipped, have staff on-site, and are trained to handle any job no matter how routine or complicated.
Tell us your location and what you need help with
One of our trained locksmiths will be there right away



Areas We
Serve in Sunnyvale, CA