What are Perimeter Security Systems?
These advanced security systems can detect the presence of a human being on or near your property. But, the main advantage is that perimeter control and sensors, one component of a comprehensive system, can tell the difference between human intruders, innocent animals, benign tree limbs, and even falling ice, snow, and rain. There's never a problem of "false alarms."
The Red Rocks Locksmith experts in California (Fremont) or any of our Colorado office locations can get you up and running with perimeter control and perimeter sensors whenever you decide the time is right to go high-tech with your company's security system. Red Rocks Locksmith's Colorado locations include Denver, Arvada, Evergreen, Boulder, Englewood, and many other communities.
Types of Perimeter Control Systems
There are dozens of types of systems in this high-tech category, but most rely on sensors and UWB (ultra-wide band) technology. Here's a bit more about the main kinds of perimeter security protection currently available:
Sensors: Sensors hidden underground or in walls and ceilings are virtually tamper proof. They alert you to potential human intruders 24/7. Sensors don't give false alarms and can operate with minimal human backup.


Lights & CCTV: The combination of closed-circuit cameras and bright lights help keep intruders out and let you know, via camera feed and motion-activated lighting, when they are attempting to gain access to your property.


Radar: For remote areas that require high security, radar is efficient and accurate. It can detect human beings and approaching vehicles from short or long distances depending on your needs.


Fence Electrification: For super-high security zones, like prisons and nuclear plants, electrified fencing is a direct, extremely effective way to keep intruders out. In some jurisdictions, you need to obtain a permit before installing these kinds of fences.
Benefits of Perimeter Security Systems
When your perimeter is kept secure by a high-tech system, you get the peace of mind knowing that intruders will be kept at bay and alarms will not sound when a coyote or squirrel wanders onto your property.
Plus, from a cost-effectiveness perspective, perimeter security makes good sense. Initial expenses are offset by easy, low-cost maintenance. And, when your goods, personnel, and buildings are protected from intruders, losses are kept to a bare minimum.
Why Choose Red Rocks Locksmith?
If perimeter security systems could be a solution for your company's security needs, give Red Rocks Locksmith a call. We operate throughout the Colorado area and in California (Fremont). Our Colorado locations include metro and surrounding communities in Denver, Evergreen, Englewood, Arvada, Boulder, and more. Our customers get the convenience and expertise of working with one of the nation's top providers of locksmith services.
Our team is on the job 24/7/365, so you never have to worry about searching for a locksmith on holidays or late at night. And whatever kind of service you need, we truly do it all, including lockout "rescues," re-keying, key duplication, high-tech security systems, key fob programming, security safe work, lock changes, and dozens of other things.
If you need perimeter control setup that includes perimeter sensors and all the extras, give us a call any time and we'll be glad to answer any questions you have about these high-tech, super-secure ways of protecting your assets. And, don't worry whether you have multiple buildings or a small office. The Red Rocks teams in California and Colorado can get it done.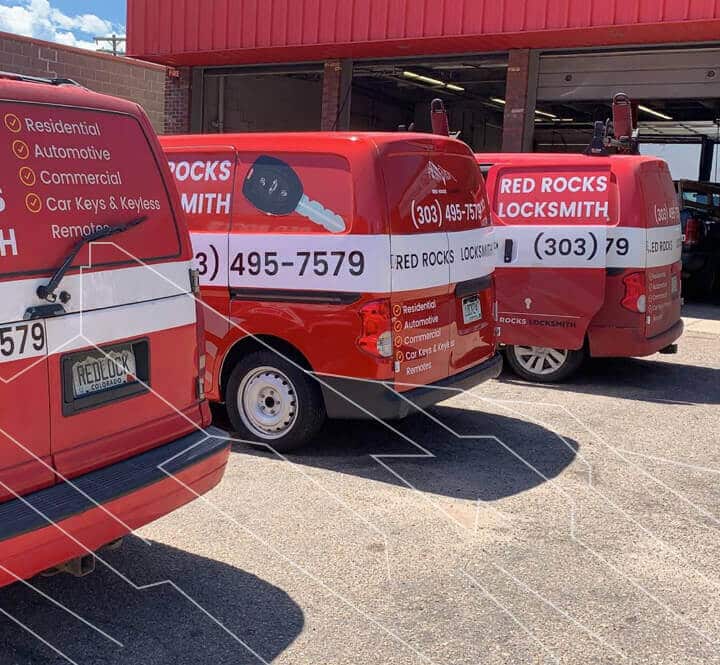 Do you need something more specific?
Request a Callback
We will call you back within 20 minutes
"*" indicates required fields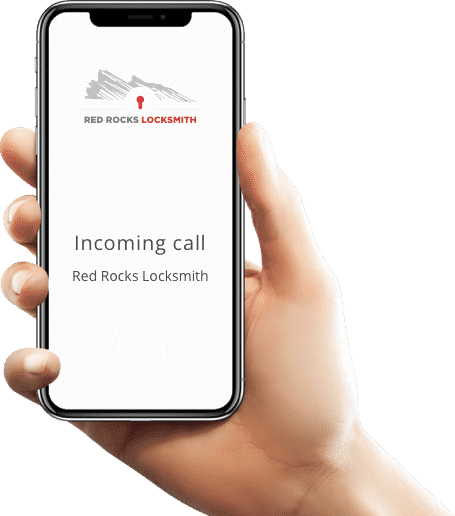 Frequently Asked Questions
What is access control?
As the name implies, it's a security system that allows property owners to set specific controls on the people who can gain entry to each part of a building. Typically, access control systems utilize sophisticated locks and various kinds of keys, including magnetic and biometric versions.
What is the main purpose of access control?
Owners who seek to protect their assets use access control. It's the best way to know that no unauthorized persons are able to enter places where they should not be. You don't want the janitorial staff to have access to the room where computer servers are stores, for example.
How does access control system work?
Each employee is given a key, access card, or can use biometric data as a form of access through designated entryways. In some systems, each worker has a plastic, magnetized card-key that only lets them enter areas where they need to be, and nowhere else. Other arrangements use iris or fingerprint readers to allow, or bar, certain workers from particular areas or rooms.
What is the best access control system?
The best system is the one that suits your company's needs. If you only have 10 employees, there's probably no need for iris-readers and high-tech smart locks on every door. That's why it's imperative to speak with the professionals at Red Rocks Locksmith to find out which systems are ideal for your company. There's no reason to pay too much for super-high-security devices when you only want or need a few magnetic cards and smart locks that can read them.
Any other question?
Need Help?
How to Get Started?
Whether you're locked out of your car, home, or office; we are fully equipped, have staff on-site, and are trained to handle any job no matter how routine or complicated.
Call us at (303) 495 7579
Tell us your location and what you need help with
One of our trained locksmiths will be there right away