Do you need a lock change and/or want to install new locks in your home or office? Call us right now to schedule same day service and we will install brand new locks to fit your needs. If you don't need to replace your existing locks but just want to rekey, we also offer rekeying services for most locks.
Changing door locks of your home or office can be necessary especially if you have had a recent security breach, even if you're just suspecting a forced entry attempt or someone has tried to pick your locks. Your safety is far more important than money so make sure to get your locks changed asap by a trusted locksmith. You might try to change them by yourself too however be aware that you're taking a risk.

Lock Change and Rekeying Services

Quality locks can be used for long years unless there's no significant damage whether due to a break in or any other type of misfortune. However, you might need to rekey your locks after a tenant leaving the house or when you're moving to a new apartment. Rekeying is cheaper than changing the locks. It will keep you secure enough by eliminating the possibility of some old tenants having the key copies to your place as long as your locks are in good shape. Therefore, consider rekeying your locks instead of changing them when you move to a new place or office. Red Rocks Locksmith technicians are capable of handling any lock change including the high security locks and rekeying existing ones quickly.
We Will Be There To Help Whenever You Need Us!
With multiple locations throughout Boulder, Englewood & Denver Metro Area, Arvada, and Evergreen, you are just moments away from getting back into your home or office right now.
Do you need something more specific?
Request a Callback
We will call you back within 20 minutes
"*" indicates required fields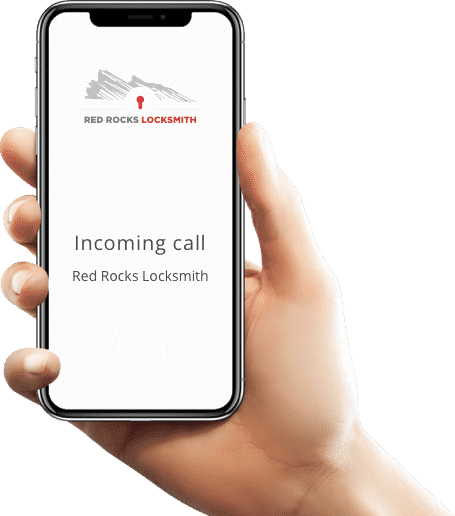 Frequently Asked Questions
Do I need to have my ID/Title for car lockouts/new car keys?
Yes. We need to verify you have a legal claim to the vehicle in order for us to help you regain access or create a new car key. However, if the car is not yours, you can obtain the necessary proof/documents and approval from the rightful owner in order to provide you with the service.
Will you need to drill my lock to help me get back into the house?
In 85% of the cases, we are able to help you regain access to your home without needing to drill/destroy the lock. However, some locks security settings, as well as mechanical state require that we drill them in order to let you back in to your home. Our technician will be able to advise once on premise.
Are you able to make replacement car keys on the spot?
Yes. We are able to make replacement car keys for 90% of the cars on the market, including high security, laser cut and transponder (chip) keys. Give us a call to find out if we can make a car key for your car.
Any other question?
Need Help?
How to Get Started?
Whether you're locked out of your car, home, or office; we are fully equipped, have staff on-site, and are trained to handle any job no matter how routine or complicated.
Call us at (303) 495 7579
Tell us your location and what you need help with
One of our trained locksmiths will be there right away