A viable business is only viable if the doors are open and employees can transact business. When an office facility's locks and keys create problems with building or office access or a full on office lockout, it creates an obstacle to a company being able to transact business and make money. As a business owner/manager, that's not something you can accept.
What could possibly go wrong with office locks and keys? The problems can start with you and or your employees misplacing your keys, leaving you in an office lockout situation. What are your choices if your business experiences a break-in and you need to secure the facility again? There is always the possibility that your electronic security system will malfunction or door locks will jam.
Clearly, a lot of things can go wrong with your office locks and keys. When something does go wrong, it will very likely interfere with your ability to provide goods and services to your customers. The solution? The best solution for office lockout will always be reaching out for help from a top reputable locksmith.
How Red Rocks Locksmith Can Help
It's very unlikely that you or your employees will be able to handle any complicated issues related to office security. Your best option is and will always be to hire a reputable commercial locksmith like Red Rocks Locksmith. Our commercial locksmith services include the ability to resolve any and all of the issues you might encounter with your office locks/keys/security system.
Let's take a look at some of the commercial locksmith services our highly trained commercial locksmith technicians can offer.
Emergency Office Lockout Service
Your established business hours are your established business hours. Those are the times your customers/vendors/partners expect to be able to transact business with you and your employees. If you and or your employees get locked out of the building or specific offices, it could cost you and your business valuable time, money, and maybe even customers.
From one of our mobile locksmith units, we can respond to your emergency call in a hurry with our commercial office lockout service. We will respond with the knowledge you are dealing with an office lockout emergency and need access to the building or office as soon as possible. No worries. One of our locksmith technicians will arrive with the training and tools they will need to resolve your commercial lockout issue or issues before too much time gets away.
Lock Changes and Rekey Services
As a business owner/manager, you have an absolute responsibility to keep the company's property and assets safe and secure from damage and theft. Unfortunately, the criminal element is just as likely to break into a commercial facility as they are a residence.
There is also the possibility that you will be experiencing employee turnover whether it be voluntary or otherwise.
When either of the issues occurs, your best course of action would be to change your commercial locks or at least rekey locks at a minimum. We can provide both of these necessary commercial locksmith services.
If you decide to go with changing your commercial locks, you might want to ask about us installing a master lock/keying system. It might eliminate the need to carry too many keys, which would especially be beneficial if your business facility is large with lots of locked doors and windows.
If you decide to simply rekey locks, that is something our commercial locksmith technicians can handle quickly and efficiently with the goal to get your facility immediately secure from intrusion.
24 Hour Emergency Locksmith Services
It's quite possible that your business is in motion 24 hours a day. If that's the case, you need access to an emergency locksmith service that can respond quickly anytime during the day or night. You can get 24 hour locksmith coverage with Red Rocks Locksmith.
During all hours of the day and night, we will maintain a staff of highly trained locksmith technicians who can quickly respond to your call. They will be strategically located throughout the area to ensure they can reach your commercial facility within a reasonable time.
For what it's worth, we attempt to treat every call like an emergency locksmith call. We want our commercial business customers to know that we know time is money.
The Benefits of Using Red Rocks Locksmith
We can't expect you to contact us if you won't benefit from doing so. With that in mind, we can assure you that you will benefit by contacting Red Rocks Locksmith. Why? There are reasons why we are considered the best full-service locksmith in your region.
It starts with our ability to maintain a truly elite group of locksmith technicians. These are individuals who take great pride in giving customers the high level of service they deserve. For the management's part, all we do is make sure our team has the training and tools they will need to handle any job they might be summoned to do.
We would be remiss to not mention other 24 hour locksmith services we can offer. That would include a full range of locksmith services for your home and car. Our other commercial services would include the repair and maintenance of electronic security systems and the making of duplicate keys on demand.
After getting the job done to your satisfaction, they will hand you an invoice that clearly indicates our prices are fair and affordable.
If issues arise with your office building's security system, there is no need to contemplate what you need to do. By calling Red Rocks Locksmith, you are assured of getting fast and efficient locksmith services at a price that your business can afford.
FREQUENTLY ASKED QUESTIONS:
What types of commercial business can you serve?
We can provide services for pretty much any kind of business. That includes general stores, restaurants, office buildings, warehouses and many other.
If we want or need to rekey the entire office building, how long would that take?
Obviously, it would depend on how many locks need to be rekeyed and how many different keys would need to be made. What we can state is we would send enough locksmith manpower to get the job done to meet your needs. Master keying solutions may also be good for you, but they usually take more time to do properly.
If we just need duplicate keys, can you handle that at our facility?
Yes, all of our mobile locksmith units are equipped with the supplies and tools that would be needed to produce as many duplicate keys as you might need while you wait.Yes, all of our mobile locksmith units are equipped with the supplies and tools that would be needed to produce as many duplicate keys as you might need while you wait.
Do you need something more specific?
Request a Callback
We will call you back within 20 minutes
"*" indicates required fields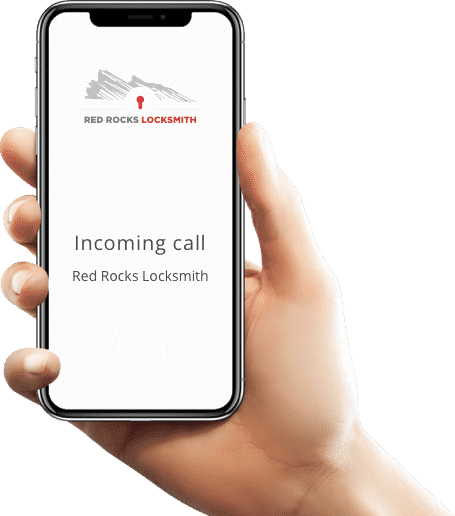 Need Help?
How to Get Started?
Whether you're locked out of your car, home, or office; we are fully equipped, have staff on-site, and are trained to handle any job no matter how routine or complicated.
Call us at (303) 495 7579
Tell us your location and what you need help with
One of our trained locksmiths will be there right away