A car lockout service isn't the kind of service you want to wait for, and here at Red Rocks Locksmith, we get that. That's why a member of our amazing mobile 24 hour locksmith team will be out to your location in no more than 15 to 30 minutes, no matter what.
Once one of our technicians arrive, it'll only take around 5 minutes to get you back in and going again. If you have a more complex security system in your car then it may take a little longer, but either way you can be sure of a quick, successful job done right.
In more extreme cases, such as a deadlock feature in conjunction with your keys being locked in the trunk has you locked out, for example, some drilling may be required. But besides this, 99.99% of the time, there'll be no unnecessary damage caused to your vehicle.
Locked Keys in Trunk
The horrible, sinking feeling of knowing that you've just locked your keys in the trunk can be the worst, but don't worry, we have your back! There's no better company in the Boulder or Denver areas to help you if you accidentally lock your keys in the trunk — or anywhere else in your car for that matter. One of our amazing technicians can be out to help you before you know it and get your keys retrieved in no time at all.
From time to time, the issue may get a little more complex, but don't worry. There's no job too big or too small for us here at Red Rocks Locksmith, even if the car is deadlocked, too.
One of the main advantages of a 24 hour locksmith is that you can get as many duplicate keys as you want for doors, gates, garages, and anything you own that comes with its own lock. Our technicians have not only the expertise but also state-of-the-art equipment for making multiple copies of keys rapidly. Plus, it doesn't matter whether you need the keys for your home, office, vehicle, or security safe.
And if you are stranded or otherwise locked out of your home or office because you lost your original or only set of keys, don't worry. We can even make duplicates without your set of keys on hand. Our team members are glad to create you a brand new set of keys from scratch, based on the locks you need them for, whether you have the keys with you or not. We work with every kind of lock and key on the market and discontinued models as well.
Because we are the most trusted 24 hour locksmith in the area, one of the most frequent requests we get is for residential or office lockouts. People lose keys, break them, discover that they've been stolen, or otherwise can't get them to work in the lock. There are all kinds of reasons, but the point is that you want to get back into your home or office as quickly as possible.
Perhaps you're stuck in the cold, late at night. Or, maybe you need to get back into your home to take care of an infant or deal with an emergency situation. Regardless of the reason, the essential thing is getting in as quickly as you can. We've helped thousands of people who were stranded, stuck outdoors, with no keys, and no other way to get inside. It's what we do. And we do it 24 hours per day, every single day of the year.
Even if you need to replace or fix a special exit or panic bar door, we can take care of the problem. It's never a good idea to ignore your personal safety, which is why locks, doors, and special entry systems are so important for homeowners and business owners. When you contact us, you can stop worrying and get inside asap.
It's good to call a 24 hour locksmith when you need to change locks on a new home or office. People who have been victimized by a break-in or robbery understand well the need for secure doors and high-quality locks. So, if you have just moved into a brand new home or office, consider changing the locks. Not only will you have a much higher level of security, you'll be able to sleep better at night and enjoy the peace of mind that comes with a new set of locks unique to your home or office. Only YOU will have the keys.
Another reason homeowners and business professionals change locks is to do an upgrade. Let's face it, locks have evolved quite a bit from just a decade ago. Today's modern "smart" locks and security systems deliver a much more comprehensive level of safety from break-ins and related crimes. We specialize in changing locks, whether our customers just want to switch out their old lock for a similar one or get a fresh, modern smart lock as a replacement.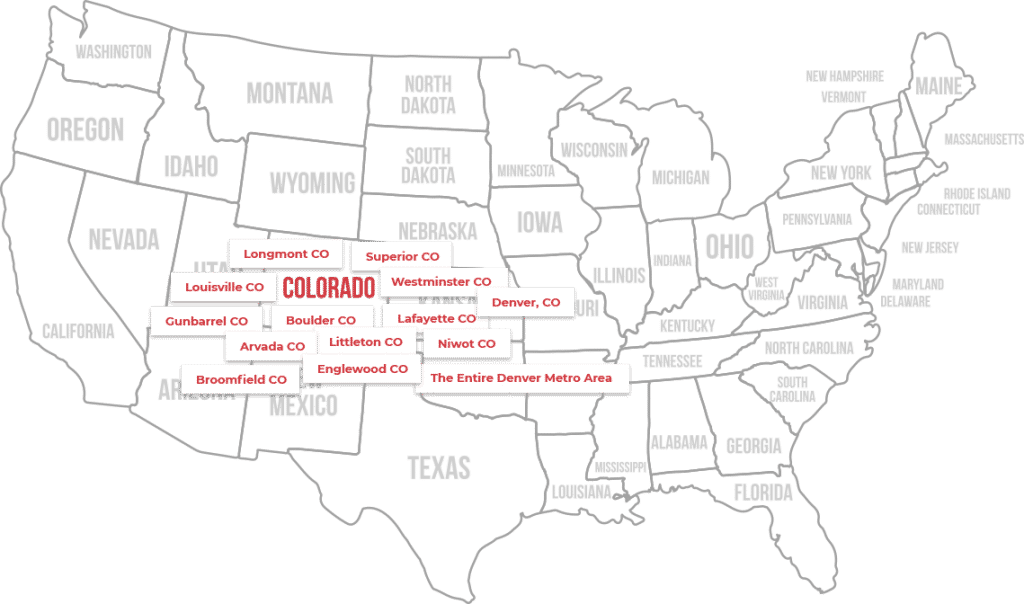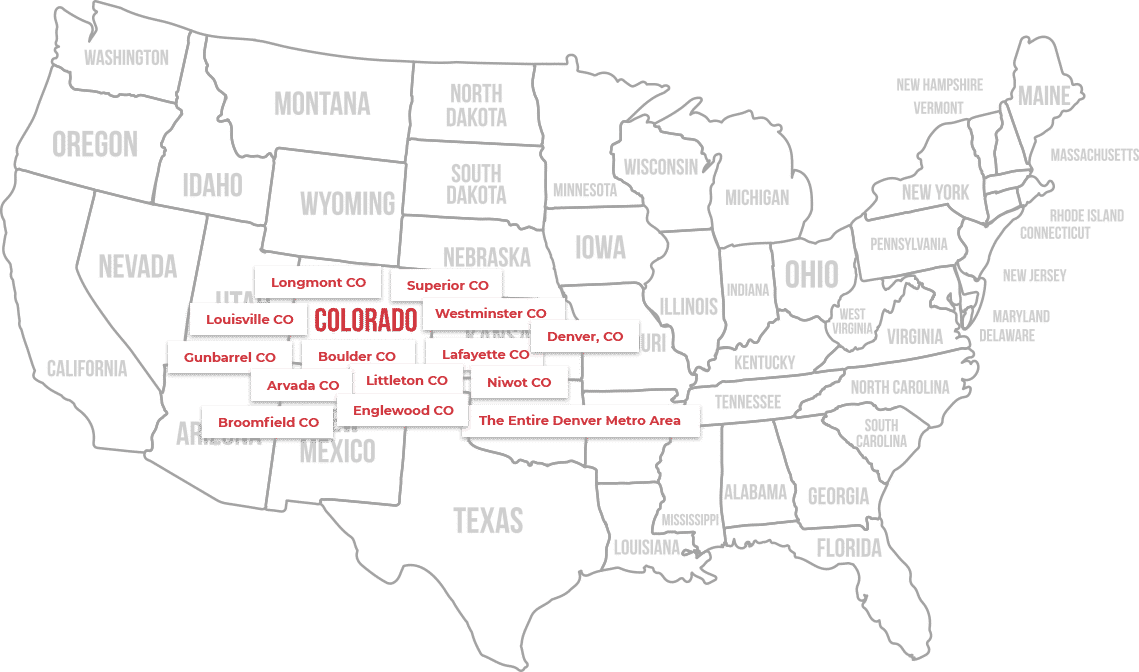 Check Out Our 5-Stars Reviews
"Oren was so professional and positive! Never fun to be locked out of your house, but he changed my lock effectively and was very kind throughout the process. Would definitely recommend this locksmith"
"Oren was fantastic. He was here when he said he would be, and he was calm and collected. And FAST! Highly recommend. My puppies (who were locked in the car) and I thank him."
"Ryan absolutely gives the best service I've ever seen in a locksmith. He was courteous and laid back. Really went out of his way to help out."
"Ryan was punctual and talented. He jimmied my door in just a few minutes without damage. I appreciate him for helping me get back into my home in a timely fashion. Great locksmith overall."
"Oren was punctual, professional, polite, worked quickly, and was very helpful. He was able to make a key on site to a door we've never had a key for. I would highly recommend using Oren at Red Rocks Locksmith."




Request a Callback
We will call you back within 20 minutes
"*" indicates required fields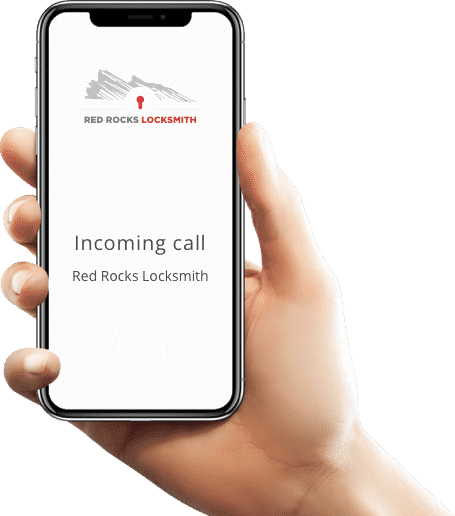 Frequently Asked Questions
Do I need to have my ID/Title for car lockouts/new car keys?
Yes. We need to verify you have a legal claim to the vehicle in order for us to help you regain access or create a new car key. However, if the car is not yours, you can obtain the necessary proof/documents and approval from the rightful owner in order to provide you with the service.
Will you need to drill my lock to help me get back into the house?
In 85% of the cases, we are able to help you regain access to your home without needing to drill/destroy the lock. However, some locks security settings, as well as mechanical state require that we drill them in order to let you back in to your home. Our technician will be able to advise once on premise.
Are you able to make replacement car keys on the spot?
Yes. We are able to make replacement car keys for 90% of the cars on the market, including high security, laser cut and transponder (chip) keys. Give us a call to find out if we can make a car key for your car.
Any other question?
Need Help?
How to Get Started?
Whether you're locked out of your car, home, or office; we are fully equipped, have staff on-site, and are trained to handle any job no matter how routine or complicated.
Call us at (303) 495 7579
Tell us your location and what you need help with
One of our trained locksmiths will be there right away