Red Rocks Locksmith: Quality Locksmith Services in Hayward, CA.
Service Areas (24 Hour Locksmith Services) – (925) 319-4558
In your quest to keep your assets, family, and yourself safe, you have to rely on having strong security measures in place. That typically means you have to be able to rely on locks and keys to keep things battened down and secure. What happens when issues arise with your locks and keys? It's the right time to consider professional Hayward locksmith services.
While most locks and keys are reliable, they are still subject to human error, breaking, or malfunctioning. Have you ever lost your keys or locked them in on the wrong side of the door? If so, that's human errors coming into play. Keys can break when you are simply trying to lock or unlock a door. As for locks, they are subject to breaking an malfunctioning from time to time. A lot of things can go wrong with the locks and keys you have for your home, business, or car.
When things do go wrong, the odds are you won't have the knowledge, skills, and tools you would need to address the issue without causing collateral damage. To avoid wasting your time, money, and causing damage, it makes a lot of sense for you to contact a top professional locksmith in your area.
If you currently live in Hayward, CA., you will be glad to learn there is a quality locksmith in your area. Red Rocks Locksmith has fast become a top Hayward Locksmith. We provide a full range of locksmith services, making us the home, business, or auto locksmith you need.
Lock Change and Rekey Existing Locks
Car Key Duplicating & Fob Programming
Why Choose Red Rocks Locksmith?
The answer to the titled question is simple, Red Rocks Locksmith has earned the right to be one of the best Hayward locksmith service providers in the region. We have built our reputation by offering a full range of locksmith services for homes, businesses, and cars.
It's vitally important that your home be secure at all times. To keep your home secure, it requires a lot of locks and keys throughout the house, which means a lot of things can go wrong. For the home, our well-trained team of locksmith technicians can provide the following services (partial list):
Unlock door services when keys are lost or locked in the home
Key copy services for spare keys
Installation of master lock and key systems throughout the house
Testing and repair of electronic security systems
As a business owner/manager, you need to protect the assets of the company. At the same time, you need to make sure you and your employees have safe access to get into and out of the building. That means you need security systems on which you can rely. When something goes wrong with your business locks and keys, it can cost you time and money. Here is a partial list of services Red Rocks Locksmith can provide for your business:
Testing, repairing, and replacing of door and window locks
Installation of master lock and key security systems
Key duplication services for spare keys
Rekey locks on doors throughout the facility
Unlock door services 24/7
Testing and repair of electronic security systems
When out driving through the Hayward community, you are almost always on the way to somewhere you need to be. If any issues arise because of your car doors, locks, or ignition system, it's going to leave you stranded and feeling helpless. If you have somewhere you need to be by a certain, it threatens the likelihood of you getting there on time. As a top auto locksmith, we provide the following services for cars:
Making of duplicate keys in our retail locations
Ignition system repair and replacement
Battery replacement for key fob devices
Repair and replacement of door and trunk locks
Note: Our highly trained locksmith technicians can provide car locksmith servicing for any vehicle no matter what year, make, or model the vehicle might be.
About Our Hayward Locksmith Team
At Red Rocks Locksmith, we take great pride in the way our elite team of locksmith technicians provides their services. As members of the Hayward community, they all feel they have a vested interest in making sure other residents don't have to worry about issues related to their locks and keys.
The reason we have such talented and efficient locksmiths is because of our hiring practices. We start by hiring only the best locksmith technician candidates. We bring them in and give them all of the training and tools they will need to do their jobs properly. When they arrive at any designated job location, they know they are dealing with an urgent matter. They use that as motivation to assess the situation and resolve it as quickly and efficiently as possible.
All the while, they are ever mindful of the importance of you as a customer. For that reason, they are always courteous, polite, and professional as they attend to a customer's needs.
The Benefits of Using Red Rocks Locksmith
As a customer, you have choices when you need a locksmith. At Red Rocks Locksmith, we recognize your right to choose. To ensure you choose us, we offer the following benefits:
Services available 24/7/365
Fast response times from one of our mobile locksmith units
Friendly and efficient services at all times
Your satisfaction is guaranteed
Our prices are always fair, competitive, and affordable
At Red Rocks Locksmith, we want to opportunity to become the locksmith you rely on for your home, business, and car. Our goal is simple. We want to give you the quality services you deserve to ensure we are the only locksmith you keep on your contact list.
Frequently Asked Questions:
Q: I have an early model American-made car. Does Red Rocks provide car locksmith service for such vehicles?
A: Yes. Our team of locksmith technicians is trained to provide a full range of services for any year, make, and model of vehicle on the road today.
Q: How much would it cost to have my car ignition system repaired or replaced?
A: While we definitely provide those services, the price would depend on the year, make, and model of your car. What we can assure you is our prices will always be competitive and affordable for Hayward residents.
Q: Does Red Rocks Locksmith provide services in other parts of the region?
A: Yes. We currently provide our mobile services and some retail services for the residents of Albany, Berkeley, Fremont, Livermore, San Francisco, San Ramon, Pleasanton, Walnut Creek, Sunnyvale, San Jose, and adjacent communities.
We are only one call away from the following areas: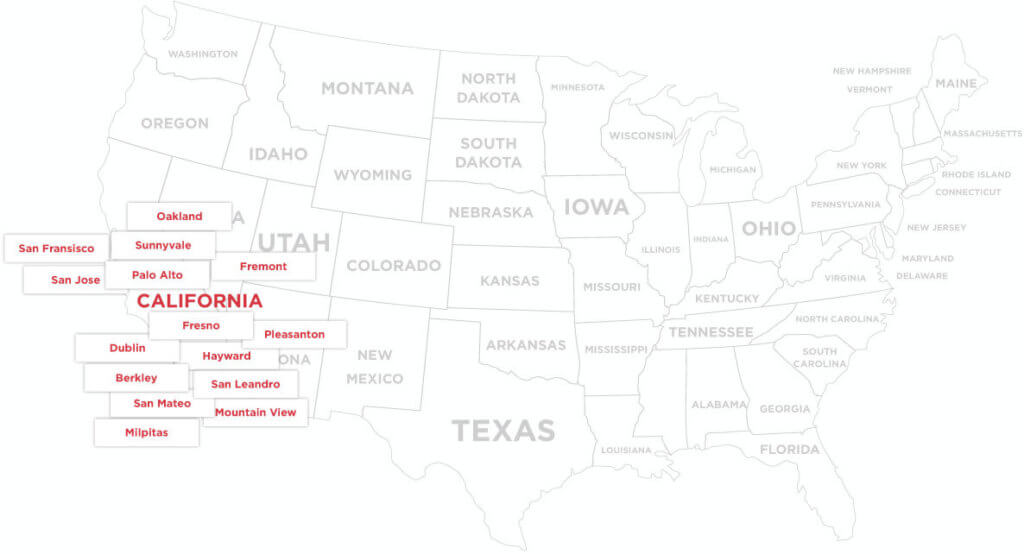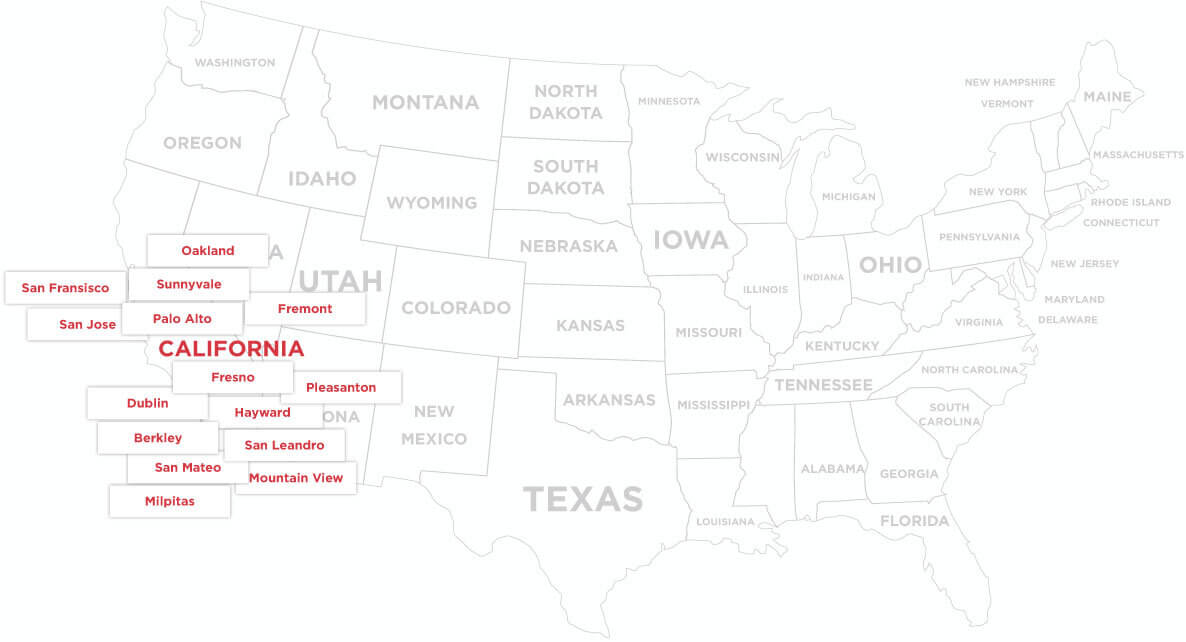 Request a Callback
We will call you back within 20 minutes
"*" indicates required fields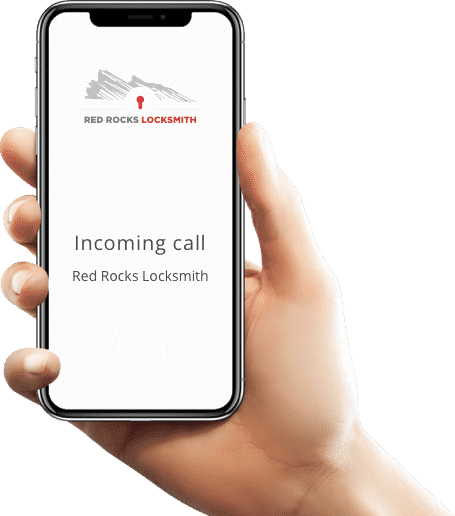 Need Help?
How to Get Started?
Whether you're locked out of your car, home, or office; we are fully equipped, have staff on-site, and are trained to handle any job no matter how routine or complicated.
Tell us your location and what you need help with
One of our trained locksmiths will be there right away



Areas We
Serve in Hayward, CA