Red Rocks Locksmith Fremont
4127 Bay St unit 1 Fremont CA 94538
***Emergency Locksmith Services Are Available
***Please Call to Schedule an Appointment to Make Sure We Are Not Out On Calls
Fremont locksmith services, CA
Service Areas (Emergency Locksmith Services) – (925) 319-4558
For everyday and emergency locksmith services, we are proud to say that we are the mobile locksmith Fremont CA residents choose time and again. For more than a decade, we've been delivering the very best customer service day in and day out. You can fully expect that we'll continue to do so for many more decades as our list of satisfied clients grows. Our team has seen faced and resolved every conceivable challenge in the locksmith industry. That's because they work around the clock every single day of the year.
No matter the situation that causes you to need our services in Fremont, CA and no matter the time of day, our technicians will arrive promptly to deal with your dilemma. If you're stranded, need new set of car keys, or locked out of a car, home, or office, put your mind at ease. We're on the way within minutes when you contact us. And we answer our phones in person so you never have to deal with a robot or answering machine. We cover the entire Fremont area, and nearby communities. Call us and see why our first-time customers keep coming back and become long-term clients. We are the residential, business and car locksmith Fremont homeowners and businesses rely on for prompt, courteous service.
Car Keys Replacement & Key Fobs Programming
Car, House and Office Professional Locksmith Service
Unlock Car Door & Car Lockout Help
Lock Change and Rekey Existing Locks
Home and Office Emergency Locksmith Help
Why Choose Us As Your Locksmith Fremont CA Service?
Take a quick look at our service menu and you'll instantly discover why we're the locksmith Fremont CA residents call us when they need help. Not only do we offer the most comprehensive guarantee in the entire industry, but we also have more services, better equipment, and the best-trained teams around. The following list is just a representative sample of what we do for people every day:
Car keys replacement, fob car key and car transponder services
Ignition system repair for all vehicles
Removal of jammed or broken keys including keys stuck in ignition
Getting folks into homes, safes, cars, and offices when they're locked out
Every brand and model of smart keypads and smart locks
All types of access control and master key systems
Transponders and key fobs programming and replacement
Keys locked in car fast help
Panic bars for offices and commercial sites
Door, garage, window, and gate lock services
Prompt, fast service every day of the year, even holidays
Re-keying services
Change-outs for all kinds of mailbox configurations
On-the-spot, instant key duplication
Replacement, repair, and service for every make and model of lock
Security safe ingress when you lose combinations or keys
Is it any wonder we've become the professional locksmith in Fremont that car owners, homeowners, and businesses trust?
Local Professional Locksmith Team for All Your Home, Business and Car Locksmith Needs
What does the locksmith Fremont team have to offer? Simply put, our customers get locksmith technicians who are bonded, insured, and thoroughly trained. Additionally, each member of our mobile locksmith crew is background checked for your peace of mind. And we do it all quickly, efficiently, and with a positive attitude. In fact, we love what we do and are quite proud to be the home, office and car locksmith Fremont CA folks refer to as "the best in the business." You shouldn't settle for anything less. Every one of our valued customers expects and receives the following benefits:
Fast local and regional coverage
Trained, professional locksmiths who arrive at your location ready to work
Round-the-clock, every day of the year service because we never close our doors
The most comprehensive, iron-clad guarantee in the industry because we believe in excellence
Lightning-quick response times for every call we receive
Phones that are answered by our staff members, not machines or robots
Insured, licensed, bonded, highly trained technicians who have dealt with every home, business and car locksmith challenge
The good manners and courtesy every customer deserves
We look forward to providing you with the very best locksmith services available. Call us anytime and we'll be on the way in minutes.
Frequently Asked Questions
Q: Do your mobile locksmith services cover the entire Fremont area?
A: We will come out on a call wherever you are situated in wider Fremont region. Our licensed and trained locksmith team can come to your outdoor spot if you are stranded, or to your residence. When we arrive we will help you as soon as possible. Usual car key replacement or a key fob service takes only minutes to do. Lockout and unlock services are also done in a few minutes with proper training and tools, but more complicated situations may require more time to resolve.
Q: Does Red Rocks Locksmith have professional locksmiths?
A: Yes. All of our locksmiths are licensed, reliable and highly trained. This makes them proficient and able to resolve even the most complex keys and locks situations that may happen to you.
Q: Is professional locksmith team the best way for servicing key fobs in Fremont?
A: This depends on your circumstances, but usually it is. Professional locksmiths have the right tools and training to do key fob replacement and key fob programming fast and reliable. Mobile locksmith will also come to you wherever you are on the road, 24/7.
Q: How much time does it take you to unlock a car door or solve general car lockout situations?
A: Once our mobile locksmith team comes to your place, wherever you are situated or maybe stranded in Fremont CA, it can take them from around a minute or two to unlock car door, to around fifteen minutes for more complicated car lockout situations. Don't hesitate to contact us if you have locked keys in car, need to unlock car trunk or door, or you are facing some other type of a car lockout situation.
We are only one call away from the following areas: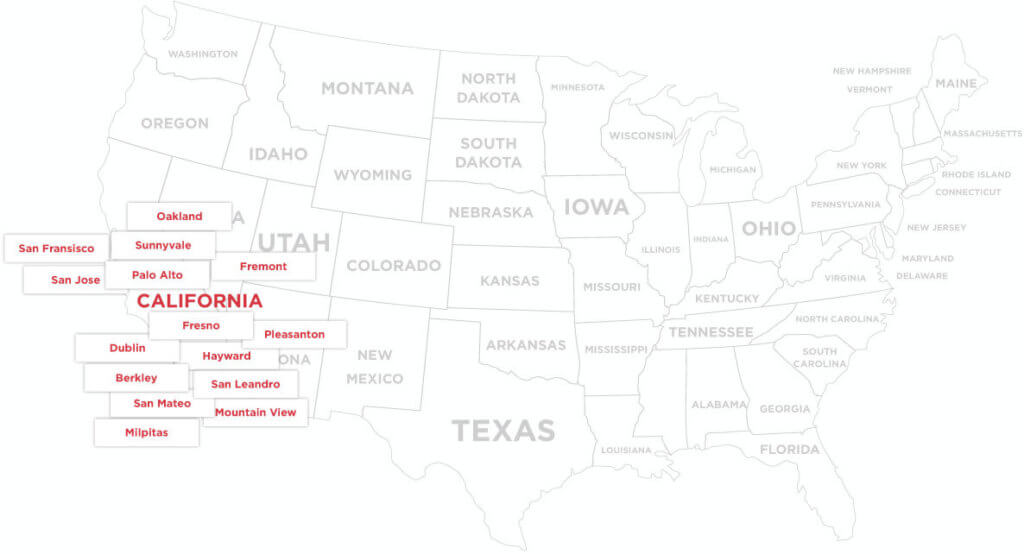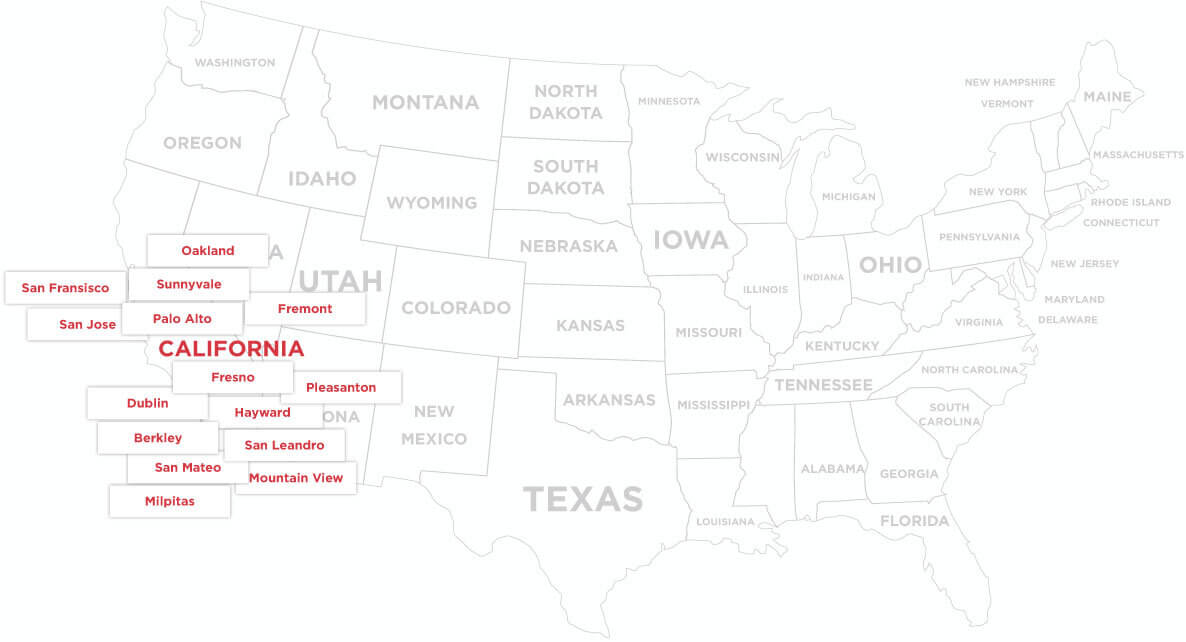 Request a Callback
We will call you back within 20 minutes
"*" indicates required fields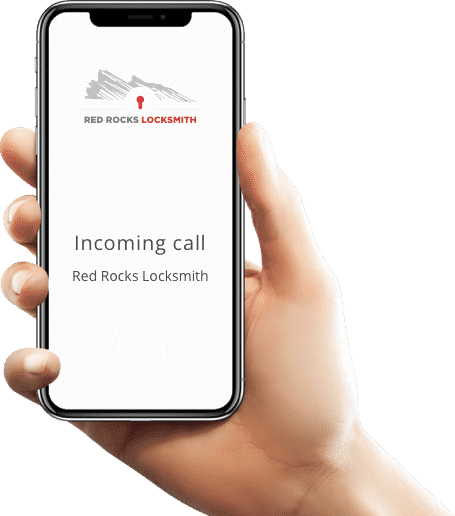 Need Help?
How to Get Started?
Whether you're locked out of your car, home, or office; we are fully equipped, have staff on-site, and are trained to handle any job no matter how routine or complicated.
Tell us your location and what you need help with
One of our trained locksmiths will be there right away



Areas We
Serve in Fremont