Red Rocks Locksmith Offers Top Locksmith Services in Milpitas, CA.
Service Areas (24 Hour Locksmith Services) – (925) 319-4558
From one day to the next, we all interact with locks and keys. We count on our locks to help keep our assets and families safe from the rogue elements of society. We count on our keys to make sure we can lock and unlock our doors. Sometimes, our locks and keys fail us, leaving us in scary and dangerous predicaments.
As for your keys, you need to keep a watchful eye on them. Keys have a mysterious way of getting lost or misplaced when you can least afford for that to happen. They also have a tendency to break if you try forcing things that don't want to be forced. As for your locks, they too are prone to breaking or malfunctioning. Again, it usually happens when you are in a hurry or facing an urgent situation and then it is the time to contact professional Milpitas locksmith.
When something goes wrong with a lock or key, it's not something you will be able to handle on your own in most cases. Addressing such issues usually calls for some very specific knowledge and access to very specific tools. If you don't have the knowledge or tools, trying to address any of these situations on your own could cause collateral damage. Your best option will always be placing a call to a professional locksmith.
If you reside in Milpitas, CA., Red Rocks Locksmith is the Milpitas locksmith you want to call. Why? We have an outstanding reputation for providing quality locksmith services in your area.
Lock Change and Rekey Existing Locks
Car Key Duplicating & Fob Programming
Why Choose Red Rocks Locksmith?
Since we are suggesting you contact Red Rocks Locksmith when issues occur with your locks or keys, we owe it to you to explain why. It's our stellar reputation, and the reality is we provide a wide range of mobile locksmith servicing for homes, businesses, and cars. Here are some of those services.
Your home is your sanctuary. It's the one place where you need to feel safe whether you are at home or not. If something goes wrong with your house locks or keys, it detracts from that sense of security. At Red Rocks Locksmith, we offer the following residential services:
Your business only makes money when the doors are open, employees are present, and customers can enter. If you were to have issues with the locks and keys of your facility, it could prevent you from doing business. That would likely result in you losing time, money, and maybe even customers. If such issues were to arise, we can offer you the following services for your business:
Installation of a master lock scheme throughout the building
Repair and replacement of door locks, window locks, and sliding glass door locks
Key duplication services
Rekey locks on doors and windows throughout the facility
Lockout services 24/7/365
Assess and repair of electronic security systems
Living in California, there is little doubt you rely heavily on your car. You have places to go, and your car is the only way you are going to get anywhere on time. If you were to have issues with your car locks or keys, it will leave you stranded if you are away from home. It's at that point that you will need help fast. At Red Rocks Locksmith, we can offer the following car locksmith servicing from one of our mobile units:
Lockout service when keys are locked in the car or trunk
Key Copy or key duplication services (original key not needed with proper documentation)
Car key replacement for lost keys
Ignition system repair and replacement
Programming, reprogramming, and battery replacement for key fob devices
Rekeying, repair and replacement of door and trunk locks
Note: Our car locksmith service is available for any vehicle with no regard to what year, make, or model the vehicle might be. As a Milpitas key maker, we can also make keys in one of our retail facilities.
About Our Locksmith Team
What makes a service provider good and reliable is the quality of the employees they have providing their services. We are very proud of our elite team of locksmith technicians.
We think of our team as the "cream of the crop." Each team member is a high-quality locksmith professional. When servicing the fine people of Milpitas, they treat every customer with the highest level of respect and professionalism. When they arrive at a requested location, they arrive ready to do the job as fast and efficiently as possible.
For management's part, we make sure they have the training and tools they will need to attack any issue they might encounter. Most importantly, they don't leave the job until it is done to the customer's satisfaction.
Many of our technicians live in or near the Milpitas area. They take pride in being part of the community and want to provide the best services possible.
If you need a locksmith for your home, business, or car, you want the best locksmith you can find. You want Red Rocks Locksmith because we are collectively the "cream of the crop."
The Benefits of Using Red Rocks Locksmith in Milpitas
To compete in Milpitas locksmith community, we have to provide the best services possible. That is exactly what we do. By choosing us, you benefit from having:
A 24/7/365 locksmith
Access to emergency services
Serving from a highly trained and courteous professional
Prices that are affordable and competitive
Our locksmiths will even take care to leave your place clean and tidy
If you need a locksmith for your home, business, or car, you need Red Rocks Locksmith. Once you give the opportunity to help you, we know we will become your go-to locksmith.
Frequently Asked Questions:
Q: Does Red Rocks Locksmith provide emergency locksmith services for homes, businesses, and cars?
A: While our elite team of locksmith technicians tends to treat every call with a sense of urgency, we do make an extra effort to respond to "emergency calls" as fast as possible with one of our mobile
Q: If I lost my only car key, can I still get a key copy made?
A: Yes. We can make keys without the original. We would just need to see proof of identification, car ownership, and the car VIN.
Q: What other cities in Central California does Red Rocks Locksmith provide its services?
A: While we are proud to serve as a Milpitas locksmith service provider, we also have a significant presence throughout the Central California region. The cities we serve with our mobile locksmith units include but are not limited to Albany, Berkeley, Fremont, San Francisco, Pleasanton, Walnut Creek, Sunnyvale, and San Jose.
Q: If I need duplicate keys made, what options does Red Rocks Locksmith offer?
A: You would have two Milpitas key maker options. You are always welcome to stop at any of our retail locations. If convenience is an issue, please feel free to contact us and request help from one of our mobile locksmith units.
We are only one call away from the following areas: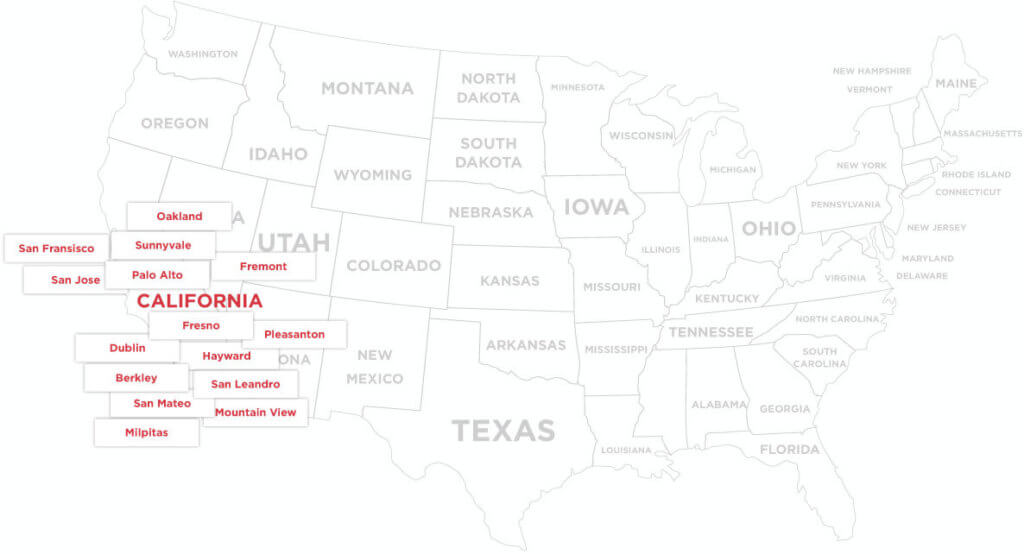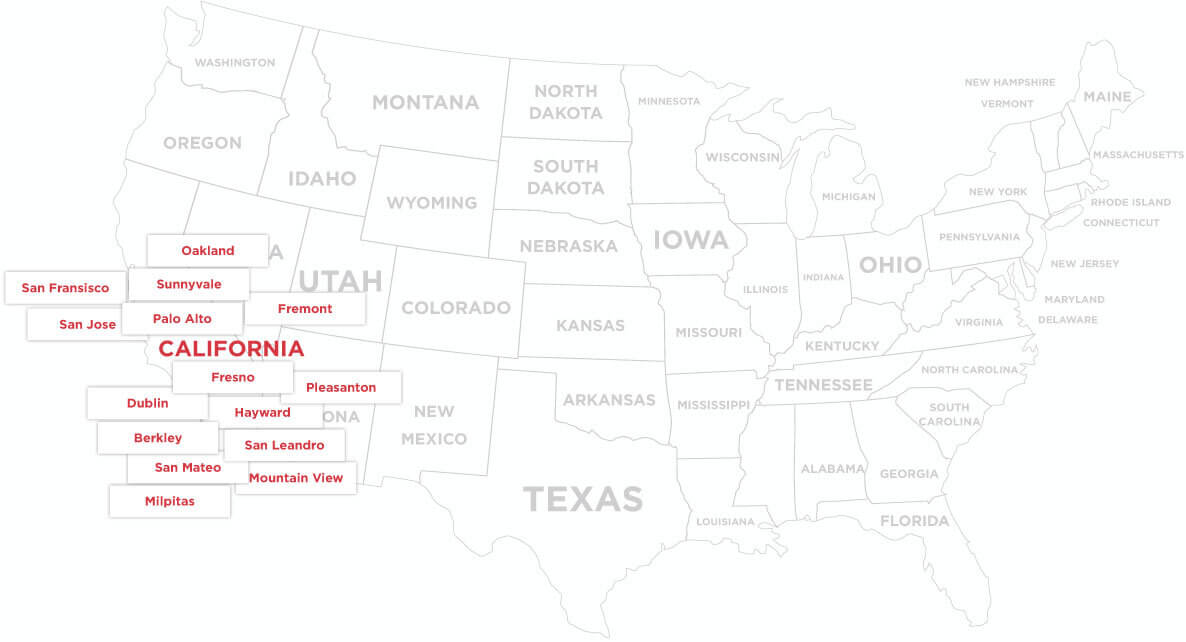 Request a Callback
We will call you back within 20 minutes
"*" indicates required fields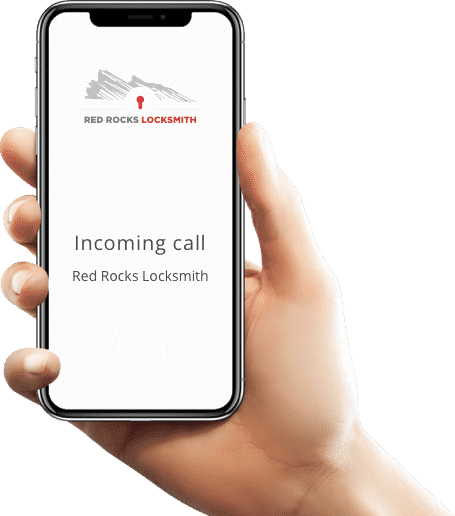 Need Help?
How to Get Started?
Whether you're locked out of your car, home, or office; we are fully equipped, have staff on-site, and are trained to handle any job no matter how routine or complicated.
Tell us your location and what you need help with
One of our trained locksmiths will be there right away



Areas We
Serve in Milpitas CA