Red Rocks Locksmith Arvada (& All Surrounding Areas)
8910 Ralston Rd. Suite 204, Arvada, CO 80002
***Emergency Service is available 24 hours
***Please Call to Schedule an Appointment to Make Sure We Are Not Out On Calls
Red Rocks Locksmith™ Arvada
24 Hour Emergency Locksmith Services in Arvada – (720) 627-7008
Red Rocks Locksmith™ is a leader in keeping your property safe, secure and comfortable. We've been providing the Arvada community with 24/7 reliable, fast and skilled services a long time. Turn your home, office, car and other locking services over to us!
We're ready to install, replace and repair your most important security systems. That is, in a nutshell, how you get in and out of your house, cars and other secured areas. We have locksmith experience in all things when it comes to keying, locks, and property safety measures.
We're the automotive locksmith Arvada CO solution when you find yourself locked out of your car in an inconvenient place. Our team is the answer for rekeying existing locks. You want Red Rocks Locksmith™ if you need to secure a safe. We're about protecting you, your family, your home and your valuables.
Whether you're in need of a car key replacement, lockout solutions or key duping, our team's prepared to get the job done expeditiously. We'll make sure all your keying systems are on point all the time.
It doesn't matter if you're locked out of your car or looking to replace the locks on your doors, give Red Rocks Locksmith™, your Arvada locksmith store, a call.
For more information or your specific needs, please visit us at our Arvada locksmith store during our store hours of 9:00 a.m.–6:00 p.m., 7 days a week. (Please call first to make an appointment; we may be on the road.)
Why Choose Us As Your Arvada Locksmith Service?
Our goal is to give you safe access to all your spaces and to keep the rest of the world out. We provide customized services for the following:
When you need any of these services, you want to make sure you select a locksmith that's licensed, trustworthy and transparent in its practices. The right locksmith uses all the latest tools and only top skilled technicians.
So, why are we the right locksmith in Arvada for you?
We are Local
When you're in a jam, you want a locksmith that can get to you fast. Someone broke into your home or office, or you're stuck in a parking lot. You don't want to wait to get these matters resolved in a timely fashion.
We Have Certification
You wouldn't hire just any plumber or HVAC tech. Do the same with your locksmith. Certifications prove a level of technical skill and expertise. If your locksmith's not certified, then that locksmith hasn't the competency or proficiency you need in all areas of locksmithing.
We've worked hard to gain the trust of our customer communities. No job is too big or small for us to show why we're the locksmith you want to turn to. We have the licenses and permits that allow us to provide the work you need.
Insurance and Liability
Any responsible locksmith is ready to stand by their work and protect your interests. You have to make sure the locksmith you choose has adequate coverage if issues crop up after the fact. Here at Red Rocks Locksmith, we always offer guarantees.
There are many situations where you could need a professional locksmith. Yes, you may not always be able to go local depending on circumstances but always look for the best. On this side of the pond, that's Red Rocks Locksmith Arvada CO™.
We are here to help you!
Lock technology is constantly evolving. You can be knowledgeable about locks, but tracking the latest tools and skills can make working on them unpredictable. Cutting, creating new ignition keys, choosing the right locks for a new home, for all these you want distinct services. That's Red Rocks Locksmith Arvada™.
Whether it's a matter as simple as getting your locked car keys out of the ignition or a complex reconfiguration of your key programming, our automotive locksmith Arvada CO team has the goods. And we're local!
When the time comes for all your lock and security needs, get in touch with Red Rocks Locksmith™ and see why we're the number one locksmith in Arvada CO.




Request a Callback
We will call you back within 20 minutes
"*" indicates required fields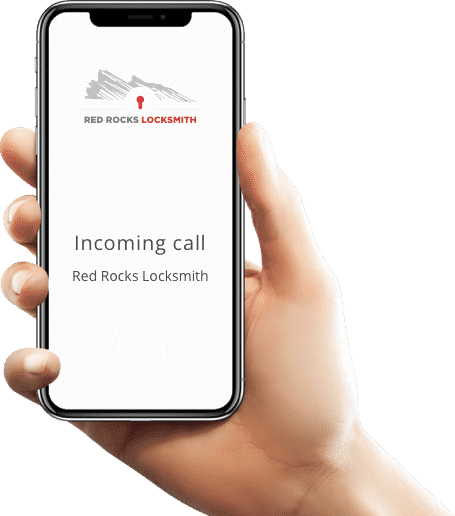 Need Help?
How to Get Started?
Whether you're locked out of your car, home, or office; we are fully equipped, have staff on-site, and are trained to handle any job no matter how routine or complicated.
Tell us your location and what you need help with
One of our trained locksmiths will be there right away
We are only one call away from the following areas: