Quality Locksmith Services in Arvada, CO 80004
Service Areas (24 Hour Locksmith Services) – (720) 500-1347
As a resident of Arvada, the day might soon come when you will need help from a reliable Arvada locksmith CO 80004. No matter what steps you take to secure your home, business, or car, something is bound to eventually go wrong.
We are all protected in our day-to-day lives by security features like locks, keys, and electronic security systems. When operational, these are the security features that do keep us safe. Unfortunately, none of these security features are full-proof.
Have you ever been locked out of your home, business, or car? How would you respond if one of your locks were to suddenly malfunction, keeping you from locking or unlocking a door? Is an electronic security system on the blink of any use when it comes to protecting lives and personal/company assets?
It's very unlikely that you have the ability to address issues with your security features on your own. As a top-rated locksmith in the Denver Metro areas, Red Rocks Locksmith stands ready to serve as your go-to Arvada locksmith, CO 80004. From one of our Arvada mobile locksmith units, we can offer the following services.
Lock Change and Rekey Existing Locks
Car Key Duplicating & Fob Programming
Your Arvada CO 80004 Residential Locksmith
When it comes to the protection of your family and personal assets, you have to be able to rely on your home security features. If something happens to put your home security at risk, you can take comfort in knowing Red Rocks Locksmith can respond quickly with the following residential locksmith services:
Re key door and window locks
Install, repair, and replace electronic security systems
Cutting of replacement and duplicate keys
Note: We will require proper ID and asset ownership documentation as part of our residential lockout and key-cutting services.
Your Arvada CO 80004 Commercial Locksmith
Our Arvada mobile locksmith units are patrolling the streets of the city 24/7/265. If your business is being interrupted by security feature issues, it will cost your company time and money. To prevent business loss, you'll need a fast response from an Arvada locksmith CO 80004 like Red Rocks Locksmith. We can provide the following commercial locksmith services:
Install, repair, and replace office and building electronic security systems
Install master lock/key systems
Re key building and office locks
Repair and replace building and office locks
Key cutting for key replacement and duplicates
Offer office and building security consultations
Your Arvada CO 80004 Automotive Locksmith
We all rely on our cars to get us from point A to point B in a timely manner. Unfortunately, lock and key issues can easily interfere with a busy day, causing inconvenience and stress. As a top Arvada car locksmith, we are able to offer you the following Arvada car locksmith services:
Car lockout service to retrieve locked keys in the car
Re key car and trunk locks
Install, repair, and replace electronic security systems
Key fob programming and repairs/replacement
Key fob battery replacement
Repair and replace locks and ignition systems
Key cutting for car key replacements and duplicates
All of these services are available for all car makes/models/years.
Note: We will require proper ID and asset ownership documentation as part of our car lockout and key-cutting services.
Why Choose Red Rocks Locksmith?
Serving as a top locksmith in the Denver Metro areas including northwest Denver metro like Arvada has been a great honor for all of us at Red Rocks Locksmith. It's a great honor that we have worked hard to earn through the years.
We can't expect you to call us if you won't benefit from doing so. We can assure you that you will benefit by calling us when you need help with a lock, key, or electronic security system issue.
First and foremost, we can promise we'll do our very best to give prompt responses to all calls for assistance. We can make this promise because we maintain a full fleet of Arvada mobile locksmith units throughout the city. We keep them strategically positioned with the goal of responding to all calls in 30 minutes or less when possible.
As for the quality of our services, they are second to none. We can say that with confidence because we only hire the best licensed locksmith available. Leaving nothing to chance, we make quite an investment to ensure all of our locksmith technicians are fully trained and given access to the latest tools of the trade.
The level of professionalism and courtesy is on them. We know our locksmith technicians are always striving to meet the needs of all customers. After completing each task properly and fast, they'll walk away proudly after collecting a service fee that is fair and affordable.
If you are looking for the best Arvada locksmith CO 80004, you need to start with Red Rocks Locksmith. It will only take one call to find out why we are the only locksmith you will ever need in the future.
We are only one call away from the following areas: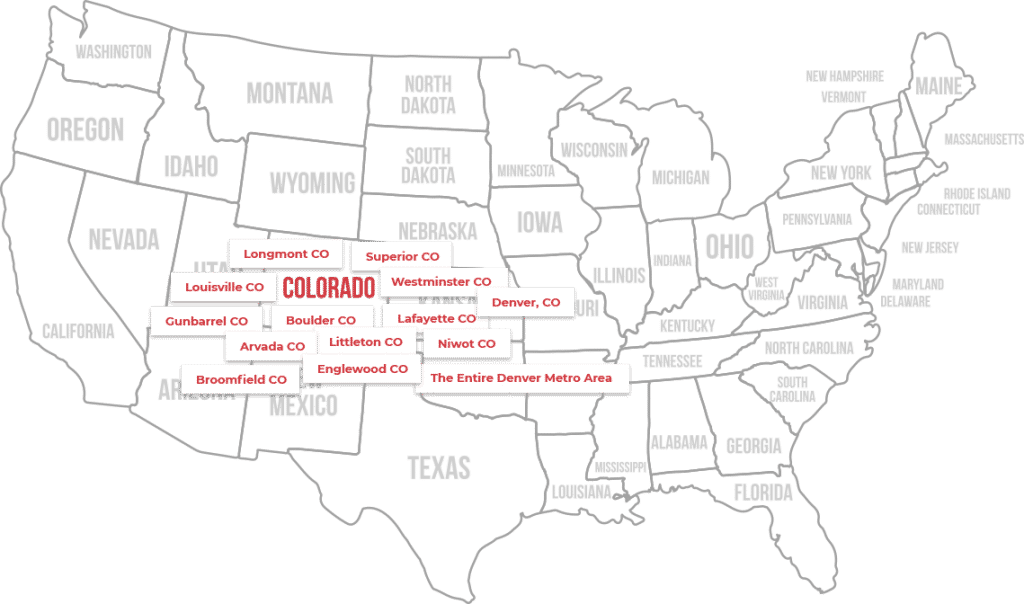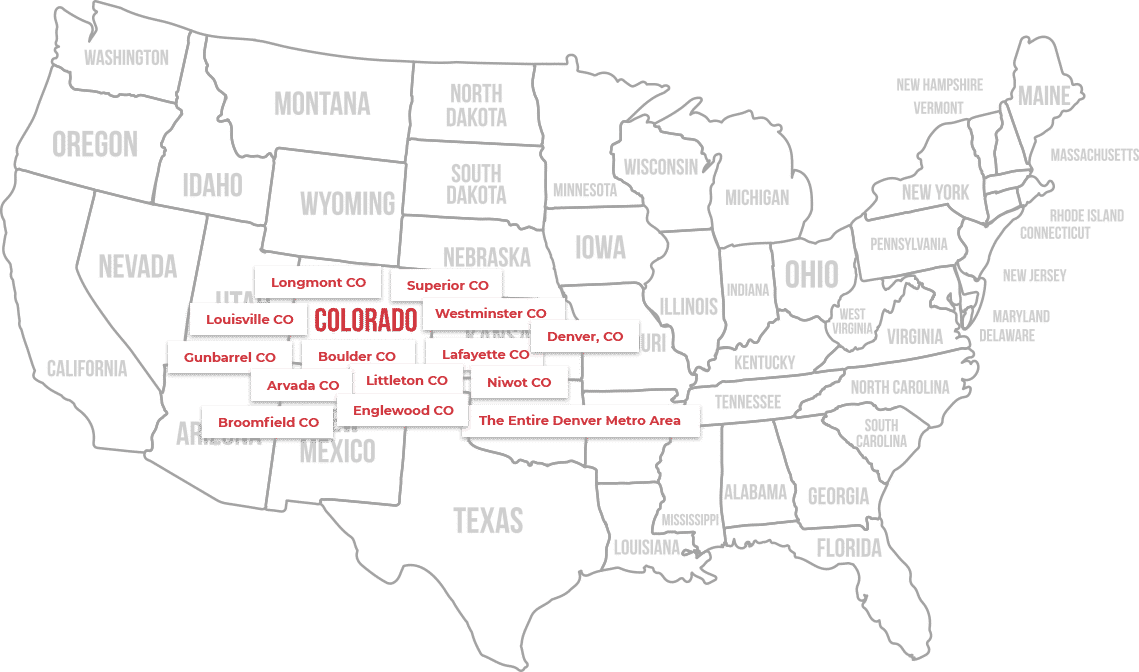 Frequently Asked Questions
We just had a home invasion and want our locks changed. How long will it take Red Rocks Locksmith to make those changes?
We understand how important it is to secure your home as soon as possible. Before we could offer a time estimate, we would need to know how many locks need to be changed and what type of locks you would want. What we can offer is a response time of 30 minutes or less.
I locked my keys in the truck. How can you do a trunk unlock?
After assessing the situation and assuming the trunk latch in your car failed, we would first try to pick the lock. If unsuccessful, we would try to go through the back seat or drill a small hole in the lock and then replace it.
What documents would you require for a car lockout?
We would need something that confirms your identity and your right to access the car in question.
Would you recommend a master lock/key system for our business facility?
Master lock/key systems are a great option for companies that have multiple locking doors that require the carrying of too many keys.
Any other question?




Request a Callback
We will call you back within 20 minutes
"*" indicates required fields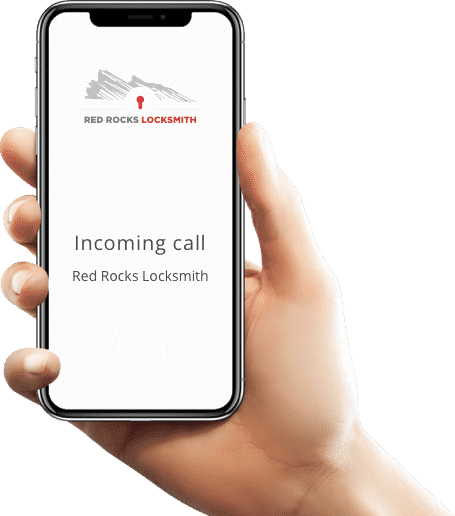 Need Help?
How to Get Started?
Whether you're locked out of your car, home, or office; we are fully equipped, have staff on-site, and are trained to handle any job no matter how routine or complicated.
Tell us your location and what you need help with
One of our trained locksmiths will be there right away



Areas We
Serve in Denver
Metro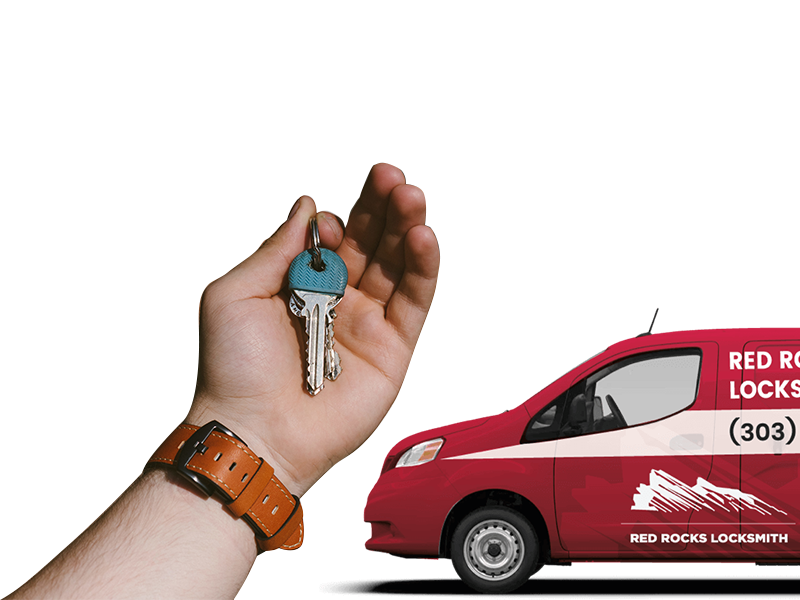 80219
80123
80239
80221
80231
80210
80249
80220
80205
80204
80211
80227
80247
80206
80209
80207
80222
80237
80212
80218
80223
80203
80238
80224
80236
80216
80202
80246
80230
80235
80266
80264
80294
80290
80201
80208
80217
80243
80244
80248
80250
80252
80256
80255
80259
80257
80261
80263
80262
80265
80270
80273
80271
80275
80274
80280
80279
80285
80281
80291
80293
80292
80295
80299