A Top-Rated Locksmith in Denver 80231
Prices that fit your budget
Services provided by licensed locksmiths
Limited waiting with fast response times
In every facet of our lives, we depend on security features like locks, keys, and electronic security systems to keep us and our assets safe. Unfortunately, security features aren't always as reliable as we want them to be. Fortunately, there is one Denver metro area locksmith on which the people of Denver can rely. That would be Red Rocks Locksmith.
Our Locksmith Services
Our value as a locksmith in Denver 80231 lies in our ability to offer a full slate of quality services for homeowners, renters, commercial businesses, and commuters. No matter what your locksmith needs might be, you can count on us to handle it on your behalf, Here's a look at our menu of locksmith services in the Denver metro area.
Lock Change and Rekey Existing Locks
Car Key Duplicating & Fob Programming
Residential Locksmith Services
At a time when crime seems to be rising, the importance of having reliable home security features has never been higher. It's our goal to help you keep your home secure with the following residential locksmith services:
Door lock repair – windows as well
Door lock installation – windows as well
Repair, test, maintain, and install electronic security
Home/apartment lockout service
Key duplication/replacement service
Free home security consultations
Commercial Locksmith Services
As a business owner/manager, you are obligated to protect your employees and business assets. To do that, the business has to be accessible during business hours and secured when closed. To these ends, we can help with the following commercial locksmith services:
Master lock/key installations
Door lock repair
Door lock installation
Rekeying of door and window locks
Electronic security repair and installation
Key duplication and replacement
Free building security consultations
Auto Locksmith Services
Since Denver is a large commenter city, residents like you have to have reliable access to their cars. If something goes wrong with a lock or key, it's going to cause inconvenience and leave someone stranded. We cover commuters like you with our roadside auto locksmith services, which include
Trunk and door lock replacement
Electronic security repair and installation
Ignition repair and installation
Key duplication and lost car key replacement
Key fob repair – including battery replacement
Key fob replacement with key fob programming
Why Should You Choose Red Rocks Locksmith?
Why not choose Red Rocks Locksmith for the safety of your home? After all, we are one of the most reliable locksmiths in the Denver metro area. Our licensed locksmiths are well-trained and dedicated to providing excellent customer service. If that's not reason enough, our prices are always affordable, and the work we do is always fully guaranteed.
We fully understand how stressed you might get if something goes wrong with a lock or key. For your benefit, we prefer to treat every call for help like it's an emergency call for help. That's why we keep a fleet of strategically located mobile locksmith units throughout the 80231 area. Doing so allows us to maintain 30-minute or less response times.
With one call to our dispatcher, you'll find out why we have become Denver's go-to locksmith company for all types of locks and keys.
Frequently Asked Questions
If I have an early model car from a foreign car manufacturer, can you still help with my car locks?
Yes. Our full menu of car locksmith services is available across the full spectrum of makes and models regardless of a car's year of manufacturing.
I lost my house key and need help getting in the house. Does the fact I don't have a key matter?
We'll be able to assist you as long as you can provide us with a valid ID, plus some kind of documentation that gives you a right to enter the home.
Can you help me reprogram my fob device?
As long as we can find your car's VIN number, we'll be able to find the car's code through the manufacturer's database.
Should I replace the locks or just get them rekeyed?
It might be best to have all locks replaced. Doing so would give you a chance to take advantage of new technologies that can help prevent the next trouble.
Any other question?




Request a Callback
We will call you back within 20 minutes
"*" indicates required fields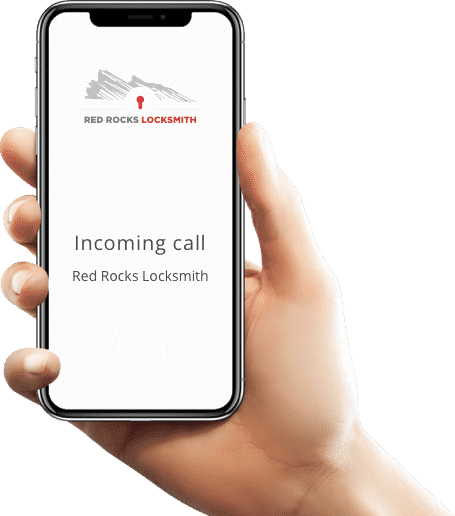 Need Help?
How to Get Started?
Whether you're locked out of your car, home, or office; we are fully equipped, have staff on-site, and are trained to handle any job no matter how routine or complicated.
Tell us your location and what you need help with
One of our trained locksmiths will be there right away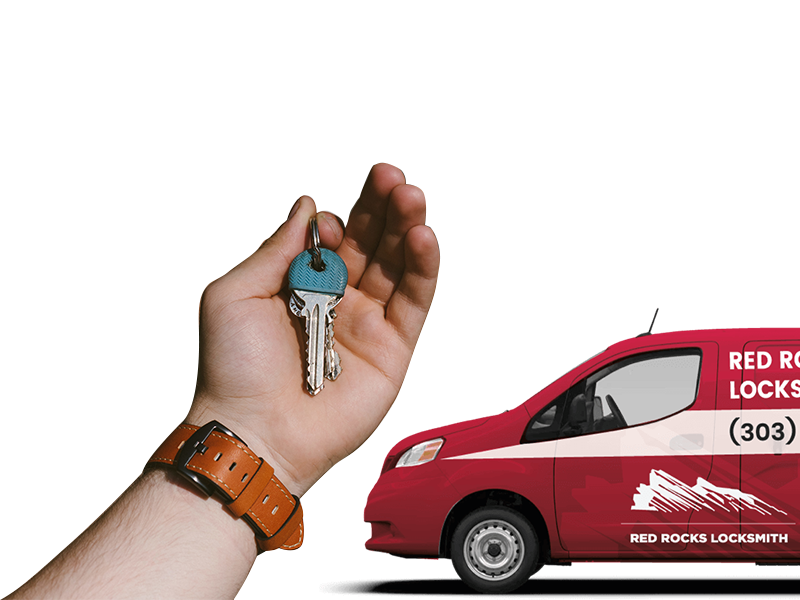 80294
80290
80201
80208
80217
80243
80244
80248
80250
80252
80256
80255
80259
80257
80261
80263
80262
80265
80270
80273
80271
80275
80274
80280
80279
80285
80281
80291
80293
80292
80295
80299