Locksmith Services in Denver 80229
As you go about your daily activities, you might want to take notice of how often you count on the reliability of locks and keys. It matters because sooner or later, a lock or key is going to fail you. When it happens, you'll have two options.
Option one will be handling the problem on your own. Unless you have meaningful experience with locks and keys, that might not be your best option. As an alternative, you'll immediately find yourself scrambling to find a quality Denver Locksmith.
If you live in the Denver Colorado 80229 zip code area, it would benefit you to know that one of the best locksmiths in Denver 80229 is Red Rocks Locksmith. We are here to serve residents like you with a wide range of Denver locksmith services in residential areas, commercial areas, and cars.
As a quality Denver 80229 area locksmith, we feel compelled to offer a full range of professional locksmith services. It's our desire to serve the community no matter what kind of issues might arise with locks, keys, or electronic security systems. For your benefit, here are some lists of our available services by category.
Lock Change and Rekey Existing Locks
Car Key Duplicating & Fob Programming
Residential Locksmith Services
Your home is your palace. You have the right to feel you and your family are always safe at home. When issues arise with a lock, key, or your home's electronic security system, you will likely feel a bit compromised. To return you to feeling safe again, we offer the following residential locksmith service:
Home/apartment lockout service
Repair/maintenance/installment of home electronic security systems
Lock replacement and repair
Key duplication and replacement
Commercial Locksmith Services
As part of the Denver business community, we fully understand how important it is that your business is accessible during business hours. We also understand the need to protect your company's assets during non-business hours. To help keep your business profitable and safe, we offer the following commercial locksmith services:
Lock replacement and repair
Rekey locks – entrances and offices
Install master locking systems
Repair/maintenance/installment of commercial electronic security systems
Key duplication and replacement
Free building security consultations and recommendations
Auto Locksmith Services
The streets of Denver Colorado can be scary at night when you get stranded because of a car lock or key problem. Good news? We can respond with the following roadside auto locksmith services from one of our mobile locksmith units:
Car/trunk lockout service
Lock replacement and repair
Rekey locks – car doors and trunks
Replace key fob batteries
Repair/maintenance/installment of auto electronic security systems
Car ignition repair and replacement
Car key replacement and duplication
Note: We can provide these services across all makes, models, and years of cars. We can also provide car key and fob replacements without access to the originals.
Why Should You Choose Red Rocks Locksmith?
It's easy for a service provider to claim they are the best in their respective areas. It doesn't make it so. We prefer to prove we are a top locksmith in Denver 80229 by offering elite services.
One of the advantages that we hold over other locksmith services in Denver is the ability to respond to most if not all calls in 30 minutes or less. We can do this because we maintain a fleet of mobile locksmith units that are strategically located throughout the area.
As for our locksmith technicians, they are second to none. We have an amazing team of licensed locksmiths who are able to serve the needs of all customers regardless of the service requested. They are prompt, professional, courteous, and highly motivated to do the job right the first time.
If you need other reasons to choose Red Rocks Locksmith, let it be the following two reasons. First, our prices are always reasonable and affordable. Second, we do offer a 100% customer satisfaction guarantee on parts and labor. You can't beat that.
When you need a Denver 80229 area locksmith, call us. We only need one chance to win you over as a customer.
Frequently Asked Questions
How long will it take if I need a car key replacement or a car key duplication in the Denver 80229 area?
Once we arrive at your designated location, we can immediately start cutting new keys. If you have the original key, we can cut a couple of keys in minutes. Without the original, it would take a little longer.
If I don't have the original house or car key, can you still help me?
Of course. However, we would need to see proof of your identity, plus some kind of documentation that indicates you have a right to the asset in question.
What kind of home security systems can you offer?
Good news! We have relationships with some of the top home security companies in Colorado. We can surely assess your situation and recommend a home electronic security system that will meet your needs.
When is the right time to have my locks rekeyed?
We would recommend you lock rekeying the moment you feel your home or business's security system has been compromised. That would generally be if someone has lost a key or the home or business has experienced some kind of break-in.
Any other question?




Request a Callback
We will call you back within 20 minutes
"*" indicates required fields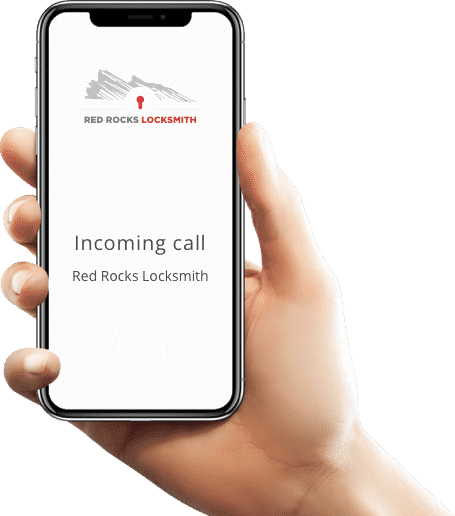 Need Help?
How to Get Started?
Whether you're locked out of your car, home, or office; we are fully equipped, have staff on-site, and are trained to handle any job no matter how routine or complicated.
Tell us your location and what you need help with
One of our trained locksmiths will be there right away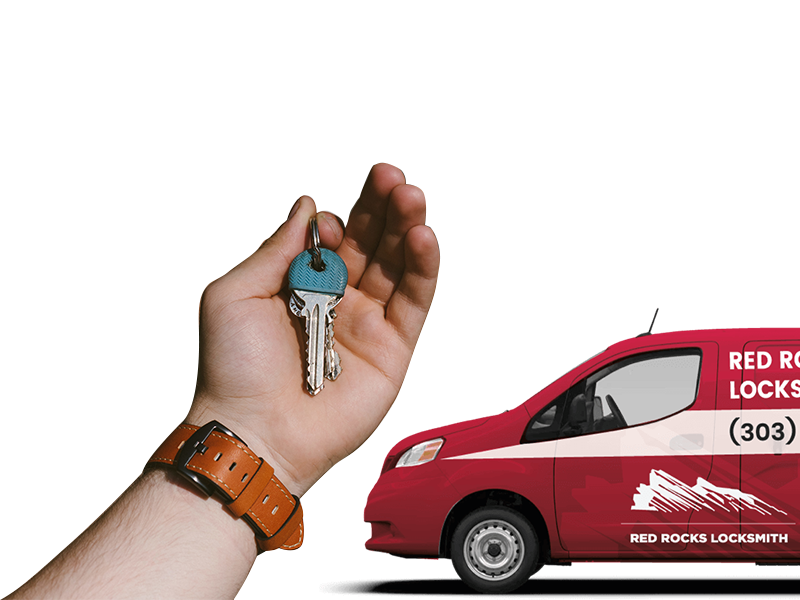 80219
80123
80239
80221
80231
80210
80249
80220
80205
80204
80211
80227
80247
80206
80209
80207
80222
80237
80212
80218
80223
80203
80238
80224
80236
80216
80202
80246
80230
80235
80266
80264
80294
80290
80201
80208
80217
80243
80244
80248
80250
80252
80256
80255
80259
80257
80261
80263
80262
80265
80270
80273
80271
80275
80274
80280
80279
80285
80281
80291
80293
80292
80295
80299