Locksmith Services in Denver 80206
In the Denver metro, life is fast-paced and unpredictable. Amidst the daily challenges, one thing you shouldn't have to worry about is the security of your property. Locksmiths are useful for this, offering essential services to keep your locks and keys updated and in good condition.
For locksmith services in the Denver 80206 area, Red Rocks Locksmith is a household name. Let's explore why opting for local locksmiths like Red Rocks Locksmith can be a game-changer for your security needs.
Lock Change and Rekey Existing Locks
Car Key Duplicating & Fob Programming
Evening Locksmith Emergencies
Imagine a scenario: it's late at night, and you find yourself locked out of your home or car in the Denver metro area. Such emergencies can be stressful, but Red Rocks Locksmith understands that security mishaps don't wait for the sun to rise.
Key Duplication and Replacement
Efficient Lock Replacement and Repair
Comprehensive Repair, Maintenance, and Installation of Home Electronic Security Systems
Swift Assistance for Home and Apartment Lockouts
Automotive Locksmith Services
Car troubles are the last thing you need in your busy day. Picture this: you're stranded in the Denver metro area, possibly near 80206, and your key fob's battery dies unexpectedly.
Panic sets in as you realize you're locked out of your vehicle. This is where Red Rocks Locksmith comes to your rescue. With their expertise in car locksmith services, they specialize in key fob battery replacement and even offer key fob programming, ensuring that you're back on the road without a hitch.
Professional Car Ignition Repair and Replacement
Comprehensive Care for Auto Electronic Security Systems: Repair, Maintenance, and Installation
Rekeying for Car Doors and Trunks
Efficient Lock Replacement and Repair Services
Swift Assistance for Car/Trunk Lockouts
For Commercial Businesses
Businesses need a high level of physical barriers to safeguard their assets. Red Rocks Locksmith understands the unique needs of commercial establishments. From rekeying locks and carrying out their installation, their commercial locksmith services are tailored to enhance your business's security.
If you're locked out of your office or need to reinforce your property's locks, their team is well-equipped to handle all your commercial locksmith needs.
Free building security consultations and recommendations
Key duplication and replacement
Repair/maintenance/installment of commercial electronic security systems
Install master locking systems
Rekey locks – entrances and offices
Lock replacement and repair
What We Do
Locksmith in Denver 80206 is your trusted partner for all your locksmith needs in the Denver metro area. With a commitment to excellence and customer satisfaction, they provide services through a mobile fleet, including lock installation and unlocking doors.
Their experienced locksmiths are dedicated to ensuring the security and convenience of your property. Don't leave your security to chance—contact Red Rocks Locksmith today and experience locksmith services that truly prioritize your safety.
Frequently Asked Questions
Can Red Rocks Locksmith help with lost car keys in Denver?
Absolutely. If you've lost your car keys in 80206, Red Rocks Locksmith's automotive locksmith services include creating replacement keys for various vehicle models, helping you regain access to your car quickly.
How quickly can Red Rocks Locksmith respond to emergencies?
Red Rocks Locksmith takes emergencies seriously. Their team strives to respond to your locksmith emergency within [response time], ensuring that you receive prompt assistance when you need it most.
Is key fob programming necessary to do by a professional?
Programming key fobs involves syncing one to a security system. If your key fob isn't functioning properly or needs replacement, a professional locksmith can handle the programming, ensuring seamless access to your vehicle.
How can I improve the security of my residential property?
Locksmith services in Denver can only do so much. Securing your home better requires regular maintenance. Still, locksmiths can help you with this when you have one scheduled to check out the lock on your doors, vehicles, and any other possessions you have guarded by lock and key.
Any other question?




Request a Callback
We will call you back within 20 minutes
"*" indicates required fields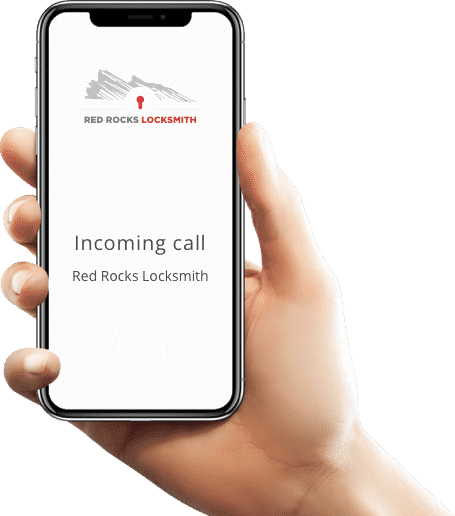 Need Help?
How to Get Started?
Whether you're locked out of your car, home, or office; we are fully equipped, have staff on-site, and are trained to handle any job no matter how routine or complicated.
Tell us your location and what you need help with
One of our trained locksmiths will be there right away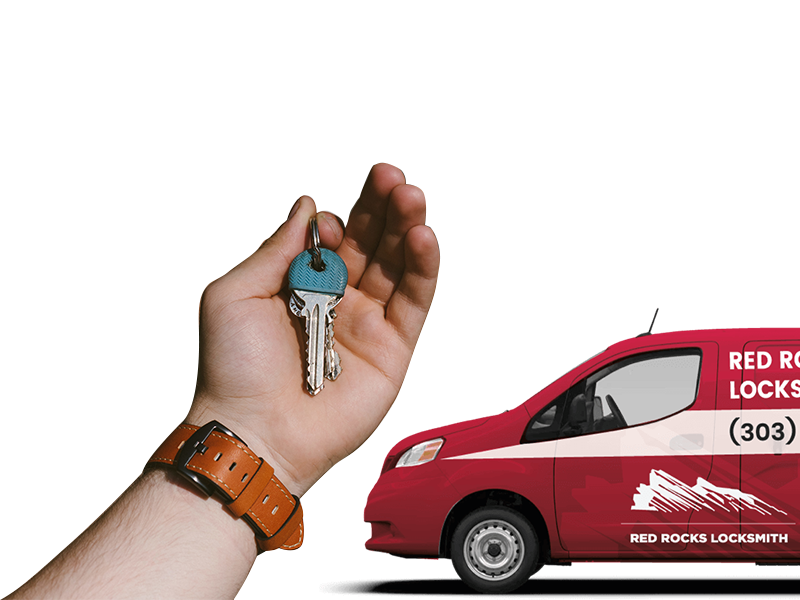 80222
80212
80218
80223
80203
80238
80224
80236
80216
80202
80246
80230
80235
80266
80264
80294
80290
80201
80208
80217
80243
80244
80248
80250
80252
80256
80255
80259
80257
80261
80263
80262
80265
80270
80273
80271
80275
80274
80280
80279
80285
80281
80291
80293
80292
80295
80299