Express Locksmith In Denver 80209
If you're located in the Denver, Colorado, 80209 area, having the contact number for a trusted provider like Red Rocks Locksmith can be a lifesaver if you find yourself locked out of your car, office, or home. Just give Red Rocks a call, and we'll swiftly resolve your issue.
During the winter months when temperatures drop, having trouble accessing your car, home, or office can be uncomfortable. That's where a professional and mobile locksmith like Red Rocks, available at your fingertips, comes in handy. We handle all lock-related issues, regardless of your location or the situation.
The responsive team at Red Rocks in Denver can rekey locks, unlock doors, perform immediate lock repairs, create car keys, and assist you in gaining access to your home, even if you're stranded outside in your pajamas on a bitterly cold night with just your phone.
For the most reliable and respected locksmith services in Denver, Colorado, remember our phone number or store it in your phone. With Red Rocks Locksmith, you can bid farewell to concerns about lost car keys, lock installations, or any other lock-related problems. We're your trusted solution for lockouts, broken keys, forgotten security codes, jammed ignitions, and more.
Lock Change and Rekey Existing Locks
Car Key Duplicating & Fob Programming
Residential Locksmith Services
If you require residential locksmith services such as unlocking a door, rekeying locks, or regaining access to your home when locked out, our team can assist you. We are experienced with various smart lock systems and can provide solutions for any time of day or night. Our services also encompass lock installation to enhance security, opening security safes, extracting broken keys, and producing duplicates. We are available to assist homeowners with both emergency and non-emergency needs throughout the week.
Home/apartment lockout service
Repair/maintenance/installment of home electronic security systems
Key duplication and replacement
Lock replacement and repair
Commercial Locksmith Services
Our commercial locksmith team specializes in office and non-residential scenarios, offering assistance for both emergency and routine situations. Whether you're an owner or manager, reliable locks that provide access to your workplace when required are crucial. Avoid the hassles caused by old or malfunctioning locks in your office. Contact Red Rocks Locksmith in Denver 80209 for all your business-related lock concerns.
Lock replacement and repair
Rekey locks – entrances and offices
Install master locking systems
Repair/maintenance/installment of commercial electronic security systems
Key duplication and replacement
Free building security consultations and recommendations
Auto Locksmith Services
Our auto locksmith services cover a wide range of tasks, including common issues like fixing jammed ignitions and opening trunks. Our teams also handle key fob replacement, key duplication, and unlocking car doors, among other services. If you find yourself locked out, stranded, or simply unable to locate your vehicle's keys, it's a good idea to get in touch with a locksmith.
Lock replacement and repair
Repair/maintenance/installment of auto electronic security systems
Rekey locks – car doors and trunks
Key fob battery replacement
Car ignition repair and replacement
Car key replacement and duplication
Why We're The Top-Rated Locksmith in Denver 80209, Colorado
A service provider can easily claim to be the best, but we prefer to demonstrate our top-tier locksmith services in Denver 80209.
What sets us apart from other Denver locksmiths is our rapid response, typically within 30 minutes. Thanks to our strategically located mobile locksmith units, we're highly efficient.
Our locksmith technicians are unparalleled. They're licensed, prompt, professional, courteous, and dedicated to getting the job done right the first time.
Choose Red Rocks Locksmith for two more compelling reasons: our consistently reasonable prices and our 100% customer satisfaction guarantee on parts and labor. Unbeatable!
When you need a locksmith in the Denver 80209 area, call us. We only need one opportunity to earn your trust as a customer.
Frequently Asked Questions
Should I try to fix a lock or break in before calling Red Rocks Locksmith?
We advise avoiding damaging your locks, doors, windows, etc. Our professionals can get you into your vehicle, house, or office without damaging doors, locks, windows, or anything else
Do you ask for ID?
For automobile entry, we need proof that the car either belongs to you or that the owner is okay with you getting back in after a lockout.
What are your hours?
We never close. Call us anytime, 24/7/365, for an immediate response. Whether it's a late-night emergency, our dedicated team is always ready to assist.
Can you make keys at my location?
Yes, we can make all vehicle keys, office door keys, and house keys if you need them. Our services are 100% mobile, so team members can create new or duplicate keys as needed.
Any other question?




Request a Callback
We will call you back within 20 minutes
"*" indicates required fields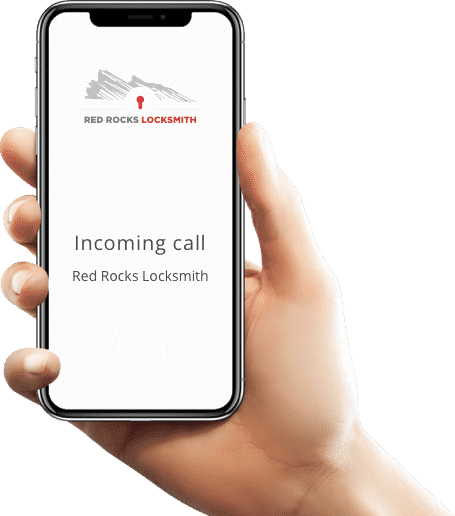 Need Help?
How to Get Started?
Whether you're locked out of your car, home, or office; we are fully equipped, have staff on-site, and are trained to handle any job no matter how routine or complicated.
Tell us your location and what you need help with
One of our trained locksmiths will be there right away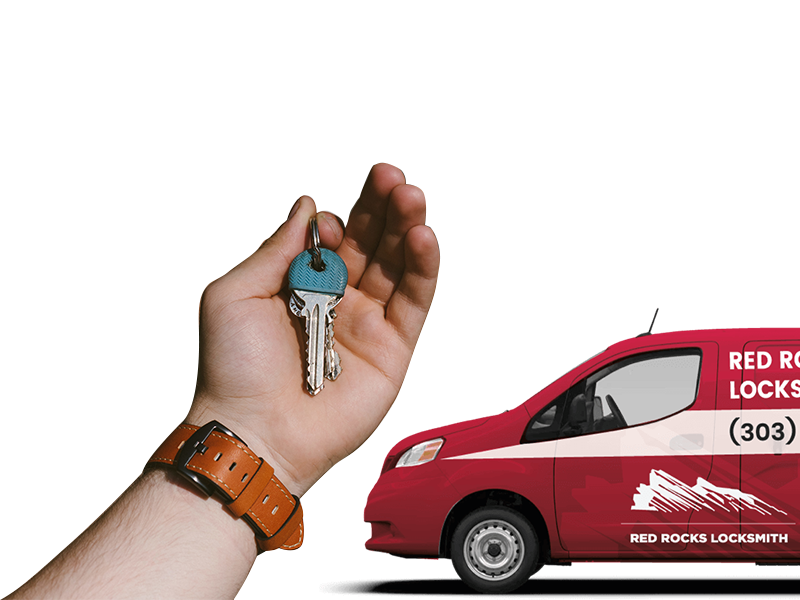 80294
80290
80201
80208
80217
80243
80244
80248
80250
80252
80256
80255
80259
80257
80261
80263
80262
80265
80270
80273
80271
80275
80274
80280
80279
80285
80281
80291
80293
80292
80295
80299