Our Locksmith Boulder 80310 Services
Service Areas (24 Hour Locksmith Services) – (720) 500-1347
In your quest to stay safe, you have to rely on locks, keys, and electronic security systems. Unfortunately, you are having to rely on things that are fallible. Yes, locks, keys, and electronic security systems have failed on more than one occasion.
If it hasn't happened yet, you could soon find yourself dealing with a lock that has malfunctioned due to nothing more than wear and tear. You might also find that those pesky keys on your key chain are hard to keep track of, often disappearing or breaking at the worst possible times. When issues like this arise, there probably isn't much you can do to resolve such issues. In fact, the only reasonable option you'll have is to pick up the phone and contact a reputable local Boulder locksmith like Red Rocks Locksmith.
Good news! As a full-service locksmith in Boulder 80310, we have the resources to resolve any issue you might encounter. Our services are available for homeowners, renters, business owners/managers, and drivers in Boulder and wider Denver metro areas.
Here is a look at some of the specific services we offer as a locksmith in Boulder 80310.
Lock Change and Rekey Existing Locks
Car Key Duplicating & Fob Programming
Residential Locksmith Services
It's vitally important that your home's locks and electronic systems are functioning as they should. If they aren't, you and your family are not going to be safe from the criminal element. We already know that's not going to be acceptable to you or your family members. As a caring locksmith company, we are here to protect you with the following residential locksmith services:
Maintenance, repair, and installation of home security systems
Key cutting service – duplicates and replacements
Home security consultations
Business Locksmith Services
Businesses in Boulder are only going to be profitable if customers have access to businesses when appropriate. It's also true that employees can't get much work done if they don't have access to the building or their offices. And, what about the importance of reliable security to protect the business's assets when the building is closed?
All of these things should matter to a successful business owner/manager, which is why we offer the following business locksmith services:
Maintenance, repair, and installation of building electronic security systems
Repair, replace, and re-key locks
Installation of modern (master) locking systems
Key cutting – duplicates and replacements
Facility security consultation services
Automotive Locksmith Services
Is there a more helpless feeling than being stranded in a parking lot or along the roadside in an unfamiliar neighborhood? If you don't know the answer, you don't want to know the answer. As a driver, it's important that you always have access to your car when you need it.
As a mobile locksmith in the Denver metro area, we are always ready to respond to roadside emergencies. With one call, we can help you with the following car locksmith services:As a mobile locksmith in the Denver metro area, we are always ready to respond to roadside emergencies. With one call, we can help you with the following car locksmith services:
Broken key extraction with ignition system repair or replacement
Re-key car and trunk locks
Repair and replace automotive electronic security systems
Fob device repairs, including battery replacements
Copy car keys with or without original keys
Note: All of these car locksmith services are applicable to all cars with no regard for the car's year, make, or model.
Benefits of Calling Red Rocks Locksmith
With a population of approximately 108,000 residents, Boulder has a substantial residential and business community. With that being the case, there is plenty of competition among locksmiths in Boulder and wider Denver metro areas. When competition is fierce, only the best service providers will survive.
At Red Rocks Locksmith, we strive to be the best locksmith in Boulder 80310, on that you can count. In our quest to be the best, we work hard to provide customers like you with quality services every time. From providing new car keys to installing home and business electronic security systems, we can help you when the need arises.
You'll benefit from calling us in the following ways:
We offer emergency mobile locksmith services 24/7/365
Our locksmith technicians are licensed and proud to serve the people of Boulder
Every customer is treated with professionalism and courtesy
No job is complete until the customer (you) is 100% satisfied with the outcome
Our services are priced to be fair and affordable
Normal response times are in less than 30 minutes
Our mobile units are fully equipped to handle any job
When something goes wrong with a home/business/car security feature, there is no need to hesitate and worry. We are here to answer your call. We promise: The first time you call us to handle a lock key issue is all that's needed to establish Red Rocks Locksmith as your go-to locksmith.
We are only one call away from the following areas: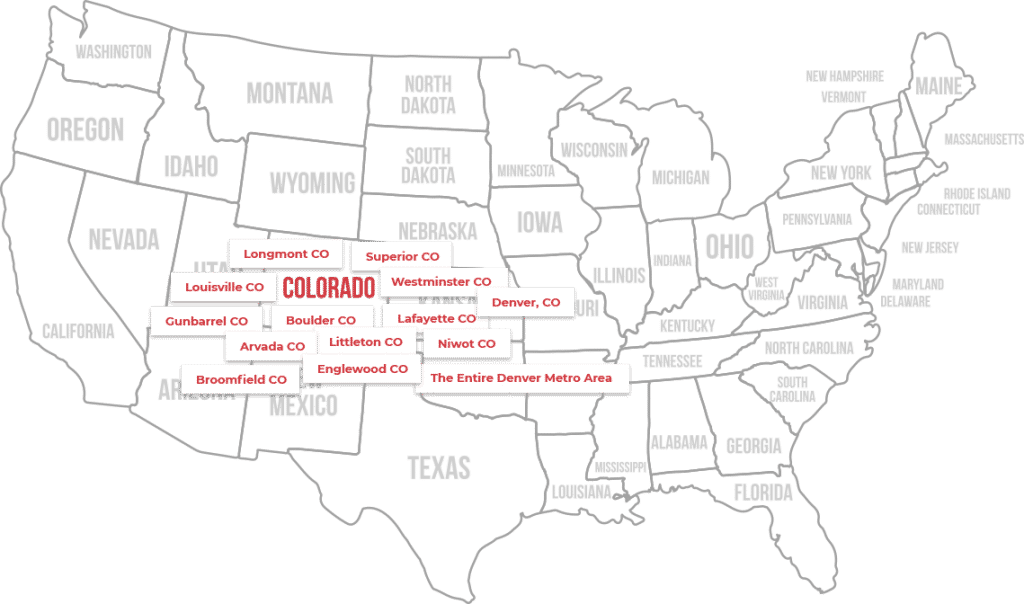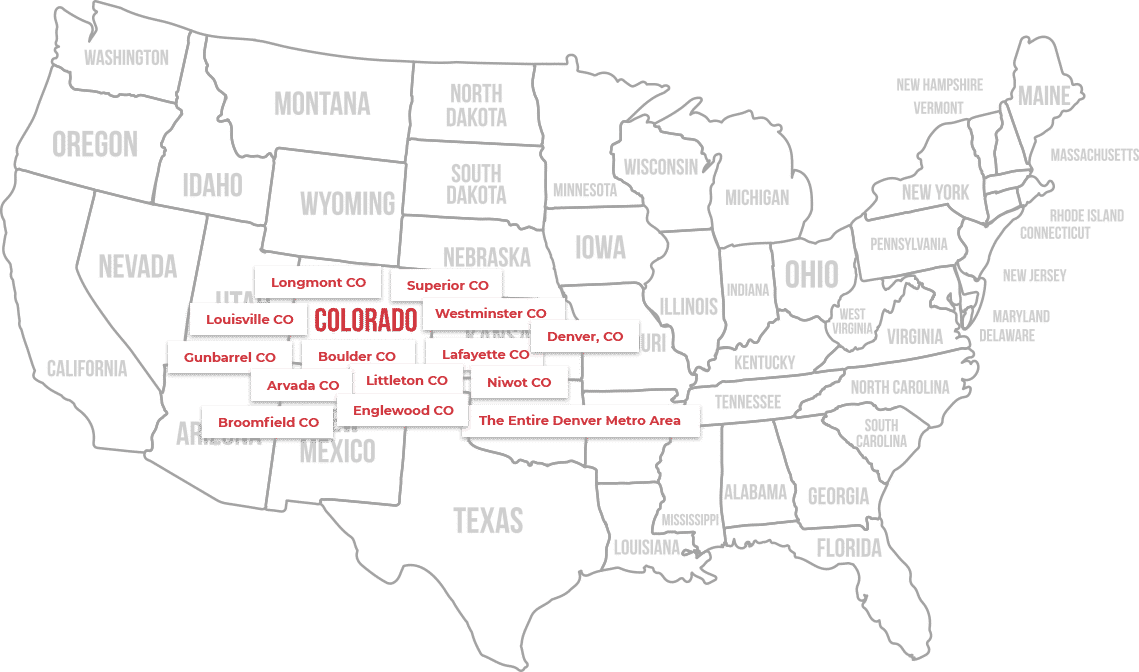 Frequently Asked Questions
I have a lot of employee turnover. How often should I have the building locks replaced?
If you have a lot of employee turnover, you definitely need to do something to keep your building secure from potentially disgruntled employees. Since replacing locks could get a little bit expensive, we would recommend that you opt to simply have your locks re keyed.
I'm from another state and I lost my car keys. Without access to an original key, can you help me?
Relax, there is no need to worry. We can replace car keys and fob devices without the originals as long as we have access to your car's VIN number. You will need to present some kind of ID and something that indicates you have the right to use the car in question.
If I need you to copy a keys or keys, can you come to my location?
We have you covered. Our mobile locksmith units are fully equipped with the resources needed to cut new keys right on the spot while you wait. We can cut copy keys in a matter of minutes.
My internal trunk key and latch release are not working. Can you help me get into my trunk?
Yes. our locksmiths are trained to pick trunk locks. If by chance that option doesn't work, we might have to drill a very small hole next to the trunk lock to get it to release. If we have to go in that direction, we can either repair the lock or provide you with a replacement trunk lock.
Any other question?




Request a Callback
We will call you back within 20 minutes
"*" indicates required fields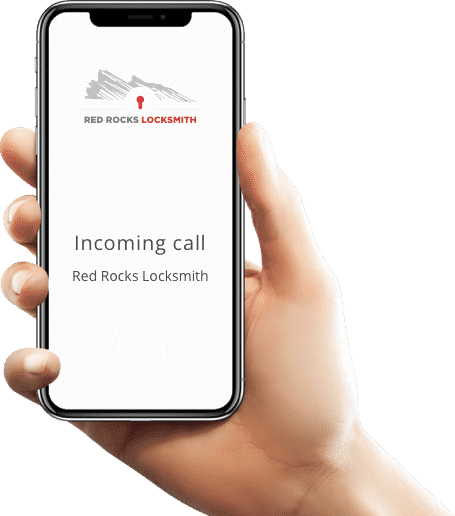 Need Help?
How to Get Started?
Whether you're locked out of your car, home, or office; we are fully equipped, have staff on-site, and are trained to handle any job no matter how routine or complicated.
Tell us your location and what you need help with
One of our trained locksmiths will be there right away



Areas We
Serve in Boulder, CO