Lexus Locksmith
Back in 1989, Toyota decided to release a luxury car. They called it the Lexus. Today, Lexus is one of the most popular and affordable luxury cars on the market.
As a top Lexus locksmith in Colorado, we are proud of our ability to meet the needs of our customers when they have issues with getting into their beautiful Lexus automobile.
To be clear, our technicians are trained to work on locks and keys for all Lexus years and models. That includes all of the earlier models as well as the latest models to come onto the market. For your edification, we can serve any of the following Lexus models: CT: compact FWD, IS compact RWD/AWD, SC: coupé/coupé convertible RWD, LFA: exotic sports coupe RWD, GX: midsize sport utility vehicle AWD, IS compact RWD/AWD, LS: full-size RWD/AWD, LC: Coupe RWD, and much more.
When you contact us, we understand the need is urgent. To help you set your expectations, Here are just some of the services we provide.
Lexus locksmith services
Car lockout & Replace lost Lexus car keys
If you lose your keys or manage to lock them inside your car, do not fret. It eventually happens to all Lexus owners. It is our job to respond as quickly as possible and help get you back on your way. Our technicians have the tools and know-how for Lexus key cutting for any lost Lexus key.
New Lexus Keys Made
It always a good idea to have an extra set of car keys strategically placed in case of emergency. While you may not always have time to stop by an auto parts store for Lexus key fob programming or Lexus key cutting, we can do that for you. At your convenience, one of our top technicians will come to your location and provide the Lexus key cutting services you need.
Lexus key replacement
Whether you lose your keys or one simply breaks, you will find yourself unable to move until you can get the key replaced. At Red Rocks Locksmith, we train our technicians to respond to the urgent needs of our customers. With all the Lexus key cutting tools they might need, they can provide you with a Lexus key replacement in a matter of minutes.
Duplicate Lexus car keys
If several members of your house need access to your Lexus, you surely require duplicate keys. Anytime you need a new set of keys for any reason, you can count on us to respond to your needs when the need is there. All you have to do is contact us, and one of our technicians will arrive to give you all the duplicate keys you need for any year/model.
Car ignition repair or replace

Sometimes, it is not the key, it is the ignition that is causing problems. You need an expert that knows how to work on a Lexus ignition system for all years/models. We do provide Lexus ignition lock cylinder replacement services. Our technicians have the knowledge and training to replace any ignition system without a speck of damage to your ignition system.
Car door lock repair / replace

If your door locks fail or get damaged, you are going to need a locksmith that understands how to work quickly and efficiently to repair or replace your Lexus door locks. Even if you use your Lexus key fob, your locking system is still important as a standby should your Lexus key fob fail. Our technicians are trained on all aspects of Lexus car lock repair/replacement.
Lexus key fob battery replacement
Eventually, your Lexus key fob battery is going to die. Nothing will last forever. When that happens at the worst possible moment, you can count on Red Rocks Locksmiths to show up and replace your Lexus key fob battery within minutes. We will also make sure the Lexus key fob programming is done properly the first time.
Lexus key programming
As a luxury car, Lexus provides its customers with cars that are equipped with the latest technologies. That means all of the models from the last 20 years are likely equipped with keyless entry technology. Our technicians are well versed in this technology. They can provide Lexus key fob programming services to get your Lexus key fob device back working the way it should.
Why choose Red Rocks Locksmith?
We provide our locksmith services in a very competitive industry. With that in mind, we know we have to give customers like you all the right reasons to choose us. We believe we meet that standard, and here are the reasons you should choose Red Rocks Locksmith in Colorado.
Access to Well Trained Locksmiths
At Red Rocks Locksmith, we hire the best-trained locksmiths we can find. When they come to us, we make sure they get all the training and tools they will need for any job whether it be Lexus key fob programming or full ignition system replacement. Our technicians are up to date on the latest technologies and know-how to provide fast and efficient services.
Experience Counts
Experience does matter. When a technician shows up to provide locksmith services for your Lexus, you expect them to have the experience they need to do the job properly. All of our technicians have years of experience working with all kinds of vehicles, including Lexus (all years/models).
There is no need for you to understand exactly what is wrong with your keys, fob device, locks, or ignition system. When you call, our highly trained technicians will arrive with the know-how and tools to assess the situation and provide you with the services you need.
The next time you need a locksmith for your Lexus, any year or model, you need to give us a call. You can count on Red Rocks Locksmith to provide you with elite services that are affordable.




Request a Callback
We will call you back within 20 minutes
"*" indicates required fields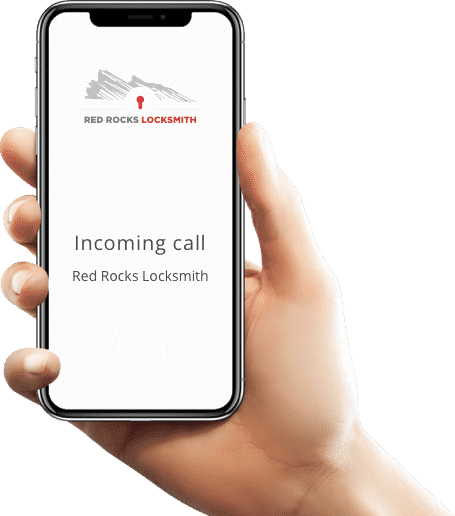 Need Help?
How to Get Started?
Whether you're locked out of your car, home, or office; we are fully equipped, have staff on-site, and are trained to handle any job no matter how routine or complicated.
Call us at (303) 495 7579
Tell us your location and what you need help with
One of our trained locksmiths will be there right away