Toyota Locksmith
Colorado, California and Hawaii residents love Toyota cars because they always have easy access to top maintenance providers. Our professional locksmith technicians are very proficient at working with Toyota key fob replacements and service, locks and ignition systems.
For your benefit, we service all Toyota makes, models, and years, including multiple years of Camry, Corolla, Avalon, Prius, Yaris, GR Supra, Camry Solara, 4 Runner, Land Cruiser, and the Tacoma.
The trademark of Toyota throughout the world is the car maker's ability to produce stylish, reliable, and affordable cars. Unfortunately, problems can occur with the ignition systems, car lock systems, and a Toyota key fob. That's why we are standing by to serve the people of Colorado, California and Hawaii, with the best Toyota locksmith services possible.
Here are some of our Toyota locksmith services:
Car Lockout & Replace Lost Toyota Car Keys
Toyota car lockout from lost and broken keys are a common occurrence. We stand at the ready to come to your location to provide quick entry and give you Toyota key replacement and Toyota key duplication services.
New Toyota Key Fob and Toyota Keys Made
It's always a good idea to have a spare set of Toyota keys available in case of an emergency. We can do a replacement Toyota key or provide you with new keys at our locations or yours.
Toyota Key Fob Replacement
When you need a Toyota key fob replacement, there's a good chance you need it as fast as possible. Our technicians have the tools and expertise to provide such services efficiently and when you need them.
Duplicate Toyota Car Keys
If you have multiple drivers in your family, you need a Toyota locksmith that can service your needs with Toyota key duplication. We are ready to do just that when you call.
Car Ignition Repair or Replacement

When a key breaks in your ignition or the ignition fails, you need an expert to make the necessary repairs/replacement. Our Toyota locksmith technicians have the experience to fix any Toyota ignition system.
Car Door Lock Repair / Replacement

When your Toyota car door locking system fails, you need a service provider who will make the right repairs/replacement without damaging your car. Our technicians are trained to handle customer assets with great care.
Toyota Key Fob Battery Replacement
Toyota key fob replacement and Toyota key fob programming are complicated processes. We have the inventory, expertise, and tools to properly handle any Toyota key fob replacement, including batteries for Toyota key fob if and when needed.
Toyota Key Fob Programming
When your Toyota key fob entry fails, it can leave you stranded and in a bad situation. Our technicians have the training and tools to provide Toyota key fob programming on the spot.
More About the Services We Provide
As a top Toyota locksmith Denver or other regions of Colorado or California and Hawaii states, we aim to serve our customers as quickly and efficiently as possible. We are a Toyota locksmith you can count on for a wide range of Toyota key, lock, and ignition repair and replacement services.
Regardless of the Toyota year, make and model you own, our professional technicians have the training and tools they need to provide the services you need. As we indicated above, we can handle Toyota key replacement, Toyota key fob replacement, and Toyota key fob programming (plus batteries) wherever you are whenever you need us.
Why choose Red Rocks Locksmith in Colorado, California or Hawaii?
As a consumer, you have different choices of locksmith service providers. We understand that, and work hard to make sure we are the best Toyota locksmith in the US states of Colorado, California and Hawaii, be it Denver CO, Boulder CO, San Francisco CA, San Jose CA, Honolulu HI or any other accessible regions in those states. Why choose us other than because we have highly trained locksmiths, fair prices, and friendly customer service working 24/7 to tend to your needs?
1. To Protect Your Assets
It's very likely that your Toyota is one of the biggest investments you have made in recent years, As an important asset, you want maintenance service providers who care as much about your Toyota car as you do. Through our vast experiences with Toyota keys issues, ignition/door lock repairs, and even Toyota key fob replacement, or batteries for Toyota key fob, we have learned how to provide said services with great care. By doing the job right with the right tools, your Toyota is always in good hands with our locksmith services.
2. Getting Access to Highly Trained Technicians
Before we send our technicians out to provide services, we make sure they receive all the specialized training they will need to handle any Toyota locksmith services. They get training on the latest technologies, the best tools of the trade, and an extra dose of training as customer service representatives of Red Rock Locksmith. We can assure you only the best of our technicians will answer your call for help. Our reputation depends on it.
3. The Right Tools
If a technician doesn't have access to the right tools and technology, their experience will count for little when they show up to service your Toyota key fob/lock/ignition issue. We make sure our technicians are provided with the right tools and technological know-how to handle any job on any Toyota year, make, and model you may own. We invest heavily in the tools of the trade to make sure our representative never shows up empty-handed and unable to service your needs.
4. Experience Counts
Through our stringent hiring practices and training, we have been able to successfully maintain a staff of experienced locksmith technicians. With many years of service under their collective belts, our technicians have earned the title of experts. We are talking about vast amounts of Toyota locksmith experience with the repairing and replacing of Toyota key fobs and Toyota keys, batteries for Toyota key fobs, Toyota locks, and ignition systems. Very rare is it that one of our technicians will show up without having serviced multiple Toyota makes and models, including Camry, Corolla, Avalon, Prius, Yaris, GR Supra, Camry Solara, 4 Runner, Land Cruiser, and the Tacoma.
When the Call Comes
When something goes wrong with your Toyota key, key fob battery, locks, or ignition system, it puts you in a bind. There is always somewhere you need to be and can ill afford to wait. You need help, and you need it now.
When you place your call for help, our entire staff jumps into action. Our goal is to provide you with the fastest service possible so you can get on with your day. When our professional technician shows up at your location, they will quickly assess the situation and immediately address any and all problems while you wait.
We pride ourselves on having top car locksmith technicians who care about providing you with the best services possible. For your part, all you have to do is pick up the phone and call one of our locations. Your Red Rock Locksmith will be there in a hurry.
Our Locations & Stores
Red Rocks Locksmith® has four physical locations in Boulder, Denver, Arvada, Evergreen, and serving areas in Denver, Littleton, Westminster, Broomfield, Downtown Denver, North Denver, Englewood, Lafayette, Longmont, and Louisville. We offer our full range of services in all our stores. We also have a physical store in Fremont, CA, and also serve areas in Albany, Berkeley, Hayward, Livermore, Milpitas, San Francisco, San Ramon, San Mateo, Palo Alto, Pleasanton, Walnut Creek, Sunnyvale, and San Jose. In Honolulu, HI we offer locksmith services as a service-area business.
Visit our locksmith stores for more information and your questions or simply give us a call at (303) 495 7579. Please make sure you call before to make an appointment as our Locksmiths might be out on calls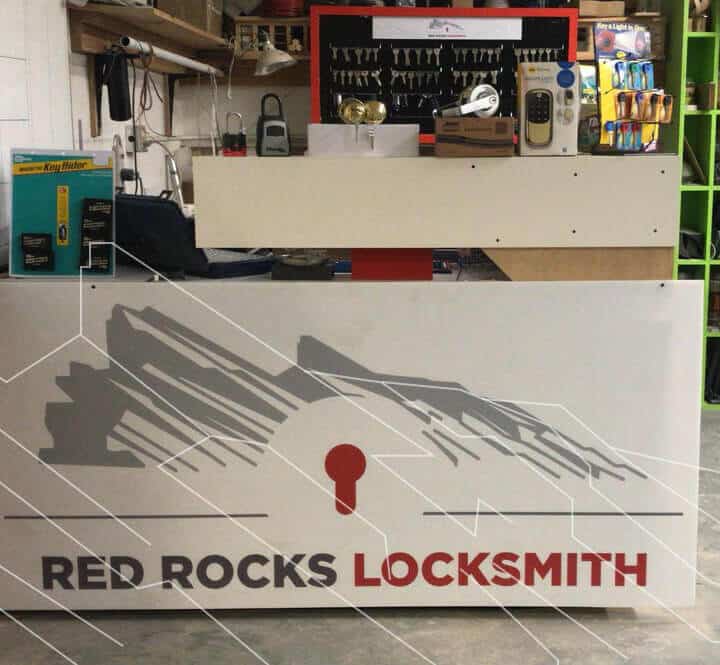 Request a Callback
We will call you back within 20 minutes
"*" indicates required fields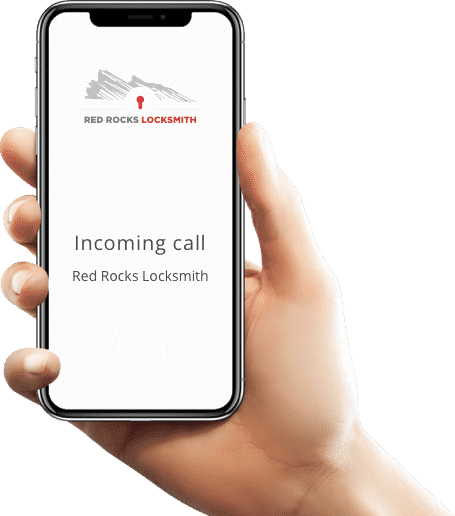 Need Help?
How to Get Started?
Whether you're locked out of your car, home, or office; we are fully equipped, have staff on-site, and are trained to handle any job no matter how routine or complicated.
Call us at (303) 495 7579
Tell us your location and what you need help with
One of our trained locksmiths will be there right away