Volvo locksmith
While Volvo has been producing trucks, buses, and heavy-duty transportation vehicles for close to 90 years. it is the car division through Ford motors and the Chinese multinational automotive company Geely Holding Group that is familiar to American car owners.
Listed as one of Ford's premier luxury cars, Volvo has been a favorite of American car owners who want a luxury car at an affordable price.
As proud car enthusiasts, the Volvo owners of Colorado demand the best servicing they can get. That includes locksmith services.
As a top Volvo locksmith in Colorado, Red Rocks Locksmiths' elite team of highly trained technicians is adept at servicing all Volvo years and models. That would include the Volvo V90, Volvo XC Classic, Volvo S60 II, Volvo V60, Volvo XC70 II, Volvo V60 II, and the recently released XC40 Recharge.
From Volvo key fob replacement to Volvo ignition lock cylinder replacement, here is a comprehensive list of the Volvo locksmith services we can provide.
Volvo locksmith services
Car lockout & Replace lost Volvo car keys
Invariably, you are going to lose your keys or get locked out of your car when it is most inconvenient. When it happens, you need a trained locksmith that can respond in a hurry and get you back on the road. You can count on us to do just that. Our highly trained technicians will show up with the necessary tools to put Volvo keys back in your hands as fast as possible.
New Volvo Keys Made
Regardless of why you need new Volvo keys made, you want keys that will work without issues. Our technicians are equipped with the proper Volvo key stock and machinery to forge your new Volvo keys in a matter of minutes.
Volvo key replacement
A lot of unfortunate things can happen to your keys. You can lose them, break them, or simply lock them in the trunk. If all you need is a set of replacement keys, one of our technicians can come to your location and make you the exact number of keys you need to ensure you won't have key issues in the future.
Duplicate Volvo car keys
In a large family, there might be as many as three or four people sharing the same Volvo. That puts a high demand on access to keys. Instead of shuffling keys back and forth, you might be better off keeping a couple of extra sets of keys located in convenient places around the house. One of our best technicians would be happy to work with you to make all of the duplicate keys you need at affordable prices for any year or model.
Car ignition repair or replace

If you get your Volvo key stuck in ignition, you will certainly need help getting it out, plus a likely key replacement. It is even possible there will be damage to the key lock cylinder. No matter what kind of ignition issues you might encounter, our technicians can fix them while showing your vehicle great care. Our ignition services include Volvo ignition lock cylinder replacement and repair as needed at affordable prices.
Car door lock repair / replace

Car door lock systems can cause a lot of entry issues. That is especially true of early model Volvos. If something happens to one of your car door locks, our highly trained technicians can quickly assess the issue and determine the proper process to get things working as normal. Whether it's lock repair or a full replacement, we can provide those services at an affordable price without further damage to your vehicle.
Volvo key fob battery replacement
If your Volvo key fob stops working, the resolution might not involve Volvo key fob replacement or Volvo key fob programming. You might need nothing more than a new battery for your device. At Red Rocks Locksmith of Colorado, we maintain a full supply of Volvo batteries for all applicable years and models.
Volvo key programming
Most if not all of the late Model Volvos have been manufactured with keyless entry devices. If you were to lose your fob device or suspect your fob entry code has been hacked, you will want immediate Volvo key fob replacement and or Volvo key fob programming. Our technicians have the training to provide both services fast and efficiently.
Why choose Red Rocks Locksmith?
At Red Rocks Locksmith, we have proven ourselves to be one of the top Volvo locksmith service providers in Colorado. We earned this status by consistently providing excellent service. For your edification, here are three reasons why you should choose us to service your needs.
Years of Experience
When we hire new technicians, we hire people with a strong background in the automotive service industry. We teach them and train them to service all makes and models that might be on the roads of Colorado. That includes all years and models of Volvo. In locksmith experience alone, our technicians can match up with anyone else in the area.
Technological Knowledge
When it comes to services like Volvo key fob programming, locksmiths need up-to-date training on the latest technologies. Our technicians get that training, which puts them among the most knowledgeable locksmiths in the state.
Focus on Customer Service
Aside from training as locksmiths, our technicians are also trained in the art of providing elite customer service. That includes showing up promptly with the right tools and attitude to get the job done fast and to your satisfaction.
We hope you never need our Volvo locksmith services. But when you do, we will be there to address your issue and get you back on the road as quickly and efficiently as possible.




Request a Callback
We will call you back within 20 minutes
"*" indicates required fields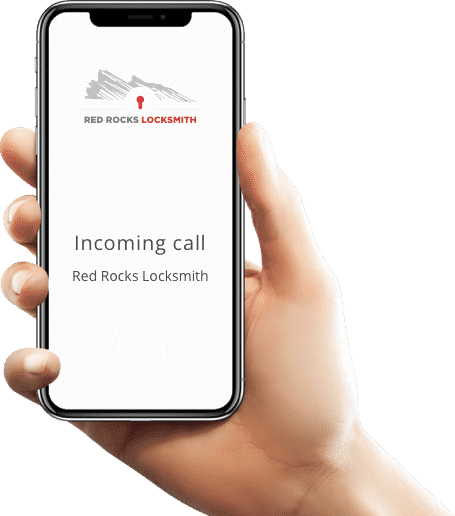 Need Help?
How to Get Started?
Whether you're locked out of your car, home, or office; we are fully equipped, have staff on-site, and are trained to handle any job no matter how routine or complicated.
Call us at (303) 495 7579
Tell us your location and what you need help with
One of our trained locksmiths will be there right away