Car keys are such pesky little things. They get lost, broken, locked in the car or trunk, and lodged into places they don't really belong. When it happens to you, it is always at the most inopportune times. You got to pick up the kids or you are late for a very important business meeting. But, your car keys have other plans.
Here is the thing. You are always at the mercy of those pesky little keys. When you are having issues with your car keys, there is very little you can do about it. In fact, there is only one good option you have if you live in the Denver, CO area. You have to call a reputable locksmith like Red Rocks Locksmith.
No matter what happened to your car keys, we have the solution you need. If you need key copies made Denver style, we can do that. If you need help getting into your car because you broke a key in the lock or lost your keys, we can do that as well. We are the car key replacement Denver kings.
In the sections below, we want to tell you about the elite car keys Denver services we can provide.
It's human nature to try to force things to happen when they just won't happen on their own. That's why people break their car keys in the ignition or while trying to unlock a car door.
If something like this hasn't happened to you in the past, you might be overdue. It happens to a lot of people and almost always at the wrong time.
From our Denver mobile car key replacement vehicles, we can offer the services of highly trained and efficient technicians who will come directly to you when you need a car key replacement. When they show up, usually within minutes of your call, they will arrive with the tools and parts necessary to make all the replacement keys you need.
Car Key Copy
We are in the business of providing car keys Denver services throughout the region. Through experience, we know they are two primary reasons people need a copy key made Denver style. They either need copies to stash in case something happens to their original keys, or they need keys for other family drivers.
As a top car key replacement Denver locksmith, our customers expect us to have the ability to make multiple key copies in a matter of minutes. Thanks to a lot of training and practice, that is exactly what our team of top locksmith technicians can do. They can make multiple sets of car keys for any make, model, or year of car and have them in your hands before you know it.
This service is available in our retail store locations or at your location from one of our Denver mobile car key replacement units.
Lost car Key
We all live very busy lives. It makes it difficult for us to keep track of all the little things we need to be worrying about. That is the number one reason why people lose their car keys. They are distracted by something else that is going on around them.
If you lose your keys, don't feel bad. You could talk to hundreds of people before you would find someone who has not lost their car keys at least once. Don't forget, we specialize in car key replacement Denver services. We have serviced thousands if not tens of thousands of people who have lost their keys.
Our job is to show up as quickly as possible and put replacement keys in the hands of the owner at an affordable price. Our elite team of highly trained locksmith technicians is very proud of their ability to do exactly that, and they do it with a smile.
Cheap Car Key Replacement
If you are looking for cheap car key replacement services, you don't need to look any further than Red Rocks Locksmith. We want your business and to get your business, we have to compete for it. We compete to win. To win, we know we have to provide car keys Denver services at a price anyone can afford.
When we lay claim to making cheap car keys for any make, model, and year of vehicle, we are not referring to keys made with cheap materials. We are referring to keys we make from quality key stock that we offer at cheap prices.
No one should have to pay an arm and a leg for a set of car keys. Car keys are something every car owner needs, and a key made Denver style (Red Rocks Locksmith) is something every car owner should be able to afford. That is our philosophy.
Our Service Areas
As you already know, we provide our elite locksmith services in the greater Denver and Boulder areas of Colorado. You can check our website for retail store locations. If you need a mobile unit to come to you, we will have somebody there in a matter of minutes whenever possible.
We are also proud to service the Fremont, CA area as well. Nothing is different for us in Fremont. We provide the same high level of locksmith services that have made us the top locksmith service provider in the Denver, CO area. If we service your area, give us a call if you want the best car key replacement services available.
Do you need something more specific?
Request a Callback
We will call you back within 20 minutes
"*" indicates required fields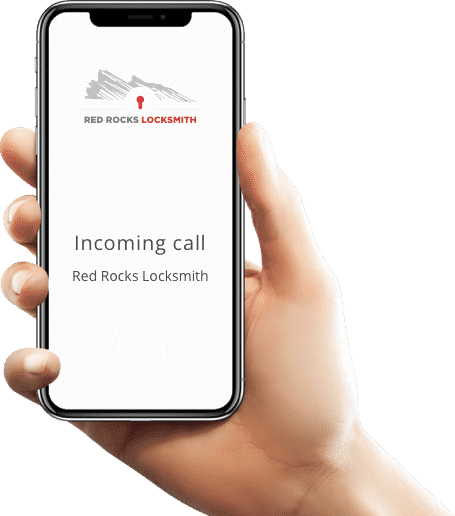 Frequently Asked Questions
Do I need to have my ID/Title for car lockouts/new car keys?
Yes. We need to verify you have a legal claim to the vehicle in order for us to help you regain access or create a new car key. However, if the car is not yours, you can obtain the necessary proof/documents and approval from the rightful owner in order to provide you with the service.
Will you need to drill my lock to help me get back into the house?
In 85% of the cases, we are able to help you regain access to your home without needing to drill/destroy the lock. However, some locks security settings, as well as mechanical state require that we drill them in order to let you back in to your home. Our technician will be able to advise once on premise.
Are you able to make replacement car keys on the spot?
Yes. We are able to make replacement car keys for 90% of the cars on the market, including high security, laser cut and transponder (chip) keys. Give us a call to find out if we can make a car key for your car.
Any other question?
Need Help?
How to Get Started?
Whether you're locked out of your car, home, or office; we are fully equipped, have staff on-site, and are trained to handle any job no matter how routine or complicated.
Call us at (303) 495 7579
Tell us your location and what you need help with
One of our trained locksmiths will be there right away