Porsche Locksmith
A Porsche locksmith uses special equipment, tools, and parts. Don't call just any locksmith, call an experienced one that specializes in Porsche cars.
Plus, our expert locksmiths are experienced on every model of Porsche on the road, including all 900 Series versions, as well as Boxter, Macan, Taycan, Cayman, Panamera, Carrera GT, Cayenne, 356, 550, 718, and all discontinued models.
Our Porsche Services and Geographic Coverage
If it's a Porsche, and you need locksmith services for it, call us and rest easy.
Our Porsche-specific Services
Car Lockouts & Porsche Key Replacement
We'll quickly unlock your Porsche when you find yourself locked out. We can make spare Porsche keys or originals right on the spot, even if yours have been lost, stolen, broken, or locked in the trunk or car. We do Porsche key replacement regularly.
Brand-New Porsche Keys Made
There's more to Porsche key replacement than making duplicates. If you need a brand-new key for any Porsche model or year, we can make one that works perfectly so you can get on with your life.
Porsche Key Replacement
What about ignition or door key originals for your Porsche? Our technicians have all the materials and tools to make perfect Porsche replacement keys for your car.
Duplication of Porsche Car Keys
If you want multiples of your Porsche car keys for any reason, we can cut them on the spot in minutes.
Repair or Replacement of Porsche Ignitions

Do you need a new Porsche ignition switch? We can replace or repair the switch on the spot. Our technicians are specially trained for the job and have all the unique replacement parts, tools, and equipment for Porsche ignition switch work of all kinds.
Porsche Car Door Lock Repair/Replacement

Need the entire door lock on your Porsche repaired or replaced? Our teams are fully equipped for the job and are happy to travel to your location.
Porsche Key Fob Battery Replacement
Sometimes it's the little things, like batteries. So, whether you need Porsche key fob replacement work or a simple battery change, we've got you covered. Our techs carry every fob battery on the market for every Porsche that uses a fob system.
Porsche Key Programming
If you programming help for your Porsche key, contact us or stop by our location. We'll program all your keys quickly and exactly. We also do Porsche key fob replacement if you need that service as well.
We are Porsche Experts
We are proud to be the only Porsche locksmith experts in the region. Plus, we are glad to offer our services for every model and model year that Porsche ever made, even the discontinued models, collector versions, and unique Porsche cars of all ages and styles.
Porsche cars call for special locksmith equipment, tools, and expertise. Most of our competitors simply don't offer this type of unique service menu. We do. That's why our teams regularly do everything from Porsche key fob replacement and fob programming to Porsche ignition repair, key duplication, lock repair, and helping locked-out Porsche owners get back into their cars when they've lost or misplaced their keys.
We Can Go to Your Location
When you need emergency services due to being locked out, or need fast work on a Porsche key fob replacement job, our technicians can travel to you at a moment's notice. Likewise, if you need other services that are not so time-sensitive, feel free to visit one of our locations or book an appointment over the phone for a visit from one of our technical teams. We serve all the metro areas in and around Greater Denver, so don't hesitate to call whenever you need locksmith help with your Porsche.
Why Choose Red Rocks Locksmith
1. We Protect Your Porsche
We know your Porsche is not just a car, it's an investment. To make certain that it keeps its long-term book value, our teams only use the very best tools and equipment when they service your vehicle. Whether you hire us to work on Porsche locks, ignitions, doors, trunk releases, or just make new keys, we pay close attention to keeping your Porsche in the very best condition.
2. Our Locksmiths are Specially Trained
Every member of our technical team has received special training on Porsche cars of all models. They can repair trunks, doors, locks, ignition systems and anything related to any locking mechanism on your Porsche. All our technicians must pass a rigorous training program that is specific to Porsche cars.
3. We Have the Tools, Equipment, and Technology
We do our work without harming or damaging your original equipment in any way, shape, or form. That's because we have the right training, the unique tools, and the very best equipment in the business. We routinely upgrade our Porsche-specific equipment for your peace of mind.
4. Our Team is Experienced
All of our team members have years of relevant experience working on Porsche models of all types, including discontinued models, those from the 1940s, the 1950s, all 900 Series Porsche cars, Cayenne, Carrera, Cayman, Boxter, Panamera, Spyder, Macon, and Taycan. If the nameplate says "Porsche," we have the experience to do the locksmith work, and are proud to serve our customers who own these beautiful cars.




Request a Callback
We will call you back within 20 minutes
"*" indicates required fields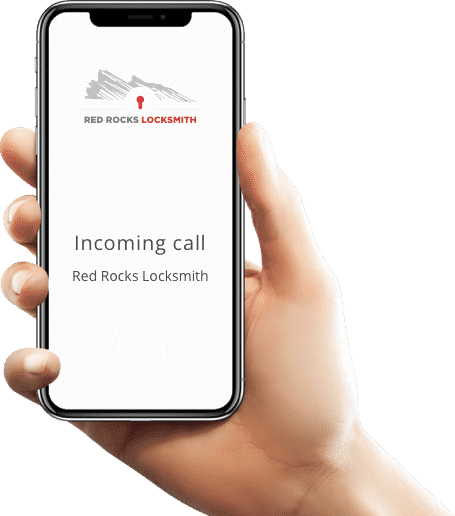 Need Help?
How to Get Started?
Whether you're locked out of your car, home, or office; we are fully equipped, have staff on-site, and are trained to handle any job no matter how routine or complicated.
Call us at (303) 495 7579
Tell us your location and what you need help with
One of our trained locksmiths will be there right away