Mercedes Key Replacement Services
At Red Rocks Locksmith, our locksmith technicians are trained to provide a full range of locksmith services for every year and model of Mercedes that you might find on the road today. That ensures we can service your needs at any time.
No matter how much effort you make, you will eventually run into an issue with your Mercedes Benz key or fob device. It might break, get lost, or run out of charge in the case of your fob device battery. When something does go wrong, you can take great comfort in knowing a quality Mercedes locksmith like Red Rocks Locksmith is ready to help resolve your issues.
About Red Rocks Locksmith
Over the years, we have invested a lot of time, effort, and money into training our locksmith technicians to be the best in the industry. That's why our reputation is second to none.
When it comes to providing locksmith services for Mercedes Benz owners, we are proud to say we are able to cover any issue that might involve your Mercedes Benz key or fob device, locks, and even the ignition. We actually specialize in Mercedes key replacement services like replacement of a lost Mercedes key and Mercedes key programming service for fob devices. Need a Mercedes key fob replacement? No problem. Need a Mercedes spare key? We have that covered as well.
When you call Red Rocks Locksmith, you can rely on one of our best locksmith technicians to promptly respond to your call. When they arrive at your location, they will be able to quickly assess the situation and respond to your needs quickly and efficiently. As professional and courteous service providers, our locksmiths approach every job with one thing in mind. That's complete customer satisfaction at prices that are very competitive and certainly affordable.
FAQ
Q: How do I order a spare or replacement key?
A: If you need a Mercedes key replacement or Mercedes key fob replacement and don't have the original, you can order it from Red Rocks Locksmith instead of the dealership.
Q: What documentation is required when ordering a key?
A: When ordering from us, you will need to provide proof of ownership and some details about your car. Car registration would suffice. We will also need to know the year, model, and Vehicle Identification Number (VIN).
Q: Can I order a key over the phone?
A: Yes. We can take your order by phone, but you will still need to provide the aforementioned documentation. We would also be happy to invite you to stop by one of our retail stores.
Q: Can I reprogram a used key?
A: If by chance your fob device was hacked or the code stops working, we can come to your location and provide a Mercedes key programming service.
Q: Do I need my original Mercedes car key in order to get a new Mercedes key?
A: No. With the VIN number, year, and model, we should be able to create a new Mercedes Benz key without delay.




Request a Callback
We will call you back within 20 minutes
"*" indicates required fields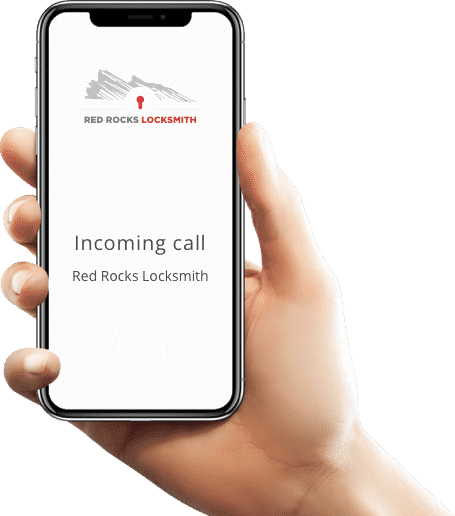 Need Help?
How to Get Started?
Whether you're locked out of your car, home, or office; we are fully equipped, have staff on-site, and are trained to handle any job no matter how routine or complicated.
Call us at (303) 495 7579
Tell us your location and what you need help with
One of our trained locksmiths will be there right away