Jaguar Locksmith
For decades, Jaguar has been a favorite brand of vehicle among Colorado car owners who enjoy elite quality. Whether it is an "E Type" sports coupe or a luxury model, Jaguar owners expect auto service providers to provide quality services out of respect for the stature of their vehicle.
At Red Rocks Locksmith, we indeed respect the stature of your Jaguar as an elite automobile. With that in mind, we work hard to provide the highest level of Jaguar locksmith services possible.
If you are a Jaguar owner and need a Jaguar key replacement or Jaguar key fob programming services, our technicians can give you the elite services you deserve. Here is a partial list of Jaguar years and models we can service: Jaguar F-TYPE, Jaguar XE, Jaguar XF, Jaguar E-PACE, Jaguar F-PACE, Jaguar X-Type, Jaguar XKR, XK120, and E-Type. Note: We do provide Jaguar locksmith services for all early and late year models.
If you need our services, here is a list of services our top team of locksmith technicians can provide you.
Our Jaguar-specific Services
Car lockout & Replace lost Jaguar car keys
Did you lock your keys in the car? Did you misplace your Jaguar car keys? There is nothing unusual about any of that as it happens to a lot of people in Colorado. Our job is to respond to your call for help as soon as possible.
When one of our fine technicians arrives, he will arrive with the tools and know-how to do the Jaguar key cutting and programming that you need. Better yet, he will put those keys in your hand quickly and get you back on the road before you know it.
New Jaguar Keys Made
Regardless of why you might need new Jaguar keys, you want assurance you will get keys that work the first time and every time after. As Jaguar key cutting and programming experts, our technician will come to your location with the tools and key stock they need to manufacture your keys no matter what year or model you might be driving.
Jaguar key replacement
If your key breaks in the ignition or door, you will likely need a replacement Jaguar key immediately. One of the technicians from our elite team of well-trained technicians will respond as quickly as possible and perform fast and efficient Jaguar key replacement services so you can get on with your day.
Duplicate Jaguar car keys
It makes a lot of sense to maintain extra sets of Jaguar keys for emergencies or use by other drivers. Regardless of the year and model of your Jaguar, we have the ability to provide you with the duplicate keys you will need to protect yourself from the inconvenience of a key emergency.
Car ignition repair or replace

If your car ignition gets damaged or doesn't work, you will need a locksmith expert who has the ability to properly assess the damage and perform the right repairs to get your ignition working again. Our technicians have the skillset and tools to do that. If your ignition needs replacing, that is in the scope of their skill set and knowledge as well.
Car door lock repair / replace

If one of your door locks gets damaged or a key jammed into it, it is going to take a professional locksmith to fix it. We do specialize in the repair and replacement of door locks on any year or model of Jaguar. After assessing the problem, one of our top technicians will get to work with the right tools and locks to get it done as fast as possible without damage to your car.
Jaguar key fob battery replacement
Jaguar fob batteries are not made to last a lifetime. Eventually, your fob battery will run out of juice, likely at the most inconvenient time. You can count on us to show up quickly with the right jaguar key fob replacement battery.
Jaguar key programming
In line with other luxury vehicles, most if not all late model Jaguars count on a keyless device for entry. Sometimes, your fob code will fail or get hacked. When that happens, you need an experienced technician to show and take care of your Jaguar key fob programming. At Red Rocks Locksmith, we make sure all of our technicians are trained on the latest fob technologies. Because of their training, any one of them can program your fob right the first time.
Why Choose Red Rocks Locksmith
Throughout Colorado, especially in the Boulder and Denver areas, we have successfully build up a strong reputation as a top Jaguar locksmith. We have done this in three ways.
First, our technicians are experienced and fully trained to handle any type of key, ignition, or door lock repair on any year and type of Jaguar.
Second, our technicians show up on time every time to offer fast and friendly service. They each understand the value of your luxury car and will perform the services you need with the welfare of your car in mind at all times.
Finally, our technicians show up at every call with the right tools and products to perform the task at hand. There will be no delays. Their goal is to give you the service you need at an affordable price with an eye on getting you back on the road as soon as possible.
When it comes to a Jaguar locksmith in Colorado, there is no better option than Red Rocks Locksmith.




Request a Callback
We will call you back within 20 minutes
"*" indicates required fields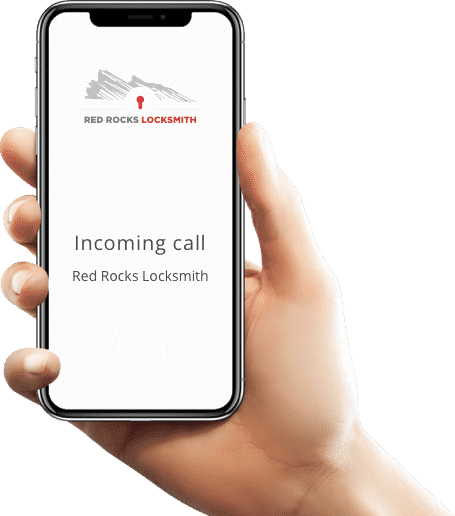 Need Help?
How to Get Started?
Whether you're locked out of your car, home, or office; we are fully equipped, have staff on-site, and are trained to handle any job no matter how routine or complicated.
Call us at (303) 495 7579
Tell us your location and what you need help with
One of our trained locksmiths will be there right away