Infiniti Locksmith
What do you do when you experience lost car keys, need your car's ignition repaired, or need a car door lock replaced for your Infiniti? You call an Infinity locksmith who has the training, the tools, and the custom parts to take care of your Infiniti car problem.
When comparing Infinity locksmith services in the Colorado area, we are the service to call. We serve the Colorado area, including Denver, Boulder, Arvada, Englewood, Evergreen, and all surrounding areas.
When it comes to luxury brands, Infinity is well known across the globe. However, with any vehicle, luxury or not, it may need servicing. Perhaps you need an Infiniti key replacement, the car ignition repaired, or maybe you need to take advantage of our Infiniti key fob programming or our reprogram Infiniti key fob service. No matter what it is, give us a call. Rest assured that we have professional Infinity locksmith professionals trained, knowledgeable, and experienced with all models of Infiniti vehicles, including the 2021 Q50, 2021 Q60, 2021 QX50, 2021 QX60, and 2021 QX80.
Here is the wide range of services we offer for your Infiniti:
Car Lockout & Replacement of Lost Infiniti Car Keys
What happens if you get locked out of your Infiniti? No problem! We will happily unlock your car. Also, if you need a key replacement for lost car keys, we can do that too.
New Infiniti Keys Made
If you need a new key for your Infiniti, we've got you covered. No matter the model, making new keys is one of our standard services.
Infiniti Key Replacement
Do you need to replace the door or ignition keys for your Infiniti? We have all of the training, equipment, and materials required to do the job, right there on the spot.
Duplicate Infiniti Car Keys
It is not unusual to want more than one set of car keys. Many people desire duplicate car keys for family members or just for safekeeping. If you need duplicate Infiniti car keys, we can help, and there's no limit on the number.
Infiniti Ignition Repair or Replace

When an Infiniti vehicle owner needs the ignition of their car repaired or replaced, not only are genuine Infiniti parts required, but the knowledge to work with these parts is required. Our team of experts has the training, tools, parts, and experience to get the job done on all Infinity models.
Infiniti Car Door Lock Repair or Replace

We offer many different kinds of services, including Infiniti keys made or Infiniti key fob programming. Our services also include Infiniti car door lock repair or replacement. This intricate work requires specialized skills. We work on Infiniti car doors regularly, so you can be assured we have the skills.
Infiniti Key Fob Battery Replacement
Key fobs are popular these days, especially for cars. Whether you need an Infiniti key fob replacement, an Infiniti key fob programming, or an Infiniti key fob battery replacement, we do it all. Therefore, we are a one-stop place for all your key fob needs for your Infiniti car.
Infiniti Key Programming
Of the many services we offer, one of them is key programming. For your Infiniti, we can either come to you or you can come to us, whatever you choose. It takes just a few minutes for our Infiniti key programming.
We Specialize in Infinity Cars, No matter the Model or Year
You've purchased a brand-new car, and it needs an Infiniti key fob replacement. Not a problem! We can help. However, what if your Infinity is an older model? Not a problem! We can help. We specialize in Infinity sedans, coupes, crossovers, and SUVs, no matter the year.
Why Choose Red Rocks Locksmith?
We at Red Rocks Locksmith want you to enjoy your Infinity without worrying about lock and key issues. So if you need your car serviced, never hesitate to contact us for Infinity locksmith services. No matter if you need your car keys replaced, new keys made for your Infiniti, ignition repairs, Infiniti key fob programming, Infiniti key fob replacement, etc., we have trained, expert technicians who will give your Infiniti the professional service it deserves. You can come to one of our Colorado locations, or we are mobile. Therefore, we can come to you if you'd prefer.




Request a Callback
We will call you back within 20 minutes
"*" indicates required fields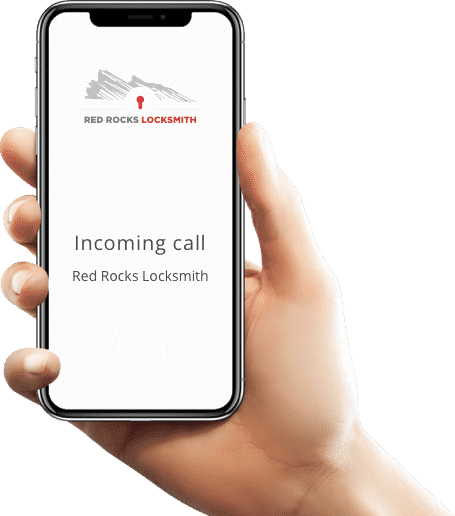 Need Help?
How to Get Started?
Whether you're locked out of your car, home, or office; we are fully equipped, have staff on-site, and are trained to handle any job no matter how routine or complicated.
Call us at (303) 495 7579
Tell us your location and what you need help with
One of our trained locksmiths will be there right away