Hyundai Key Replacement Services
For decades, Hyundai has created a reputation for being a reliable and affordable brand.
What the company has not yet figured out is how to keep customers from losing or breaking their keys or keyless entry devices (fob devices). Until they do, professional locksmiths like Red Rocks Locksmith will continue getting plenty of business.
The reality is a lot of things can go wrong with your Hyundai keys, locks, or ignition. Your keys or fob device are always subject to getting locked in the car or trunk, getting lost, or getting bent or broken. Without a doubt, you are almost assured that it's going to happen at the worst possible time. When it does happen to you, Red Rocks Locksmith will be here to answer your call.
We maintain a great staff of highly trained locksmith technicians who are standing by to handle customer calls. All of our mobile locksmith units are fully equipped with the tools and supplies that will be needed to handle any Hyundai locksmith task. If you accidentally locked your keys in the car or truck, we can help you gain entry in a matter of minutes. If you need a Hyundai key replacement because of a lost or broken key, our technicians can make replacement keys in minutes even without an original. If you need repairs or replacement of locks or the ignition, our technicians can cover that as well.
Here is the best news of all. All of our locksmith technicians are trained to service all makes, models, and years of vehicles, including Hyundai.
About Your Hyundai Keys
If you own and drive an early model Hyundai, you are most likely dealing with traditional car keys. While they are durable enough to stand up to almost anything, they are subject to human error. If you have a late model Hyundai from within the last 10 it 15 years, you are most likely using Hyundai Remote Head Keys and Flip Keys. Again, they are durable but can be lost. Also, there is always the possibility that the battery will run down or your personal radio code will get scrambled or hacked.
To resolve these issues, we provide key replication services, Hyundai key fob battery replacements, and fob programming (new device) or reprogramming (existing device) services.
Our Hyundai Key Replacement Services
If you can't get in your Hyundai or get the engine started, you are stuck. At Red Rocks Locksmith, we understand that being stuck is not where you want to be. Surely, there is something somewhere that you would rather be doing.
No matter what you are facing, you'll be glad to know we have locksmith technicians ready to answer your call for help 24/7/365. When they arrive at your designated location, they will quickly assess the situation and work diligently to resolve your Hyundai key, lock, or ignition problem at a price that is competitive and affordable.
You can rest easy knowing we have the right key stock and fob batteries to solve your problem. Along with our prompt response time and fast servicing, you will be treated with absolute courtesy and respect by our technician. It's not a matter of training, it's simply who they are.
You can rest easy knowing we have the right key stock and fob batteries to solve your problem. Along with our prompt response time and fast servicing, you will be treated with absolute courtesy and respect by our technician. It's not a matter of training, it's simply who they are.
Other Hyundai Locksmith Services
We have already covered out Hyundai key duplication and replacement services at some length. However, our locksmith services can help address several other problems.
If you simply need a locksmith to get you access to the inside of your car where the keys are waiting, we have you covered. If the locking system jams or fails, we can cover that as well, be it with repairs or a brand new replacement. That also applies to your Hyundai ignition system if it should cause you issues. Finally, our highly trained locksmith technicians will be happy to look at your car security system and make any necessary repairs.
The Benefits of Calling Red Rocks Locksmith
Through our years of experience, we have successfully earned a stellar reputation for being one of the top locksmiths in the state of Colorado with physical locations in Boulder, Denver, North Denver, Arvada, Evergreen, and serving areas in Littleton, Westminster, Longmont, Broomfield and other Colorado locations. We also have a physical store in Fremont, CA and service area in Honolulu, HI. When you call us, you will get prompt, professional service. As fast as possible, one of our top locksmith technicians will resolve your issue and get you back on the road. Also, you can be assured that our prices are fair, competitive, and affordable.
At the end of the day, we want Red Rocks Locksmith to be the only Hyundai locksmith service provider on your contact list.
Frequently Asked Question
Q: Are you able to make replacement Hyundai keys on the spot?
A: Yes. All of our mobile units are equipped with the tools, machinery, and supplies needed to make Hyundai keys for any model or year.
Q: What about replacing the Hyundai key fob battery?
A: We maintain a full stock of Hyundai key fob batteries.
Q: How much does it cost to replace Hyundai keys?
A: The price will vary based on the model and year of your Hyundai. However, our prices are always competitive and affordable
Q: How to choose the right locksmith?
A: The right locksmith is the one that answers your call for help promptly, assesses and fixes your problem as fast as possible, and leaves you feeling satisfied with the service. In every case, that is what you will get from Red Rocks Locksmith.




Request a Callback
We will call you back within 20 minutes
"*" indicates required fields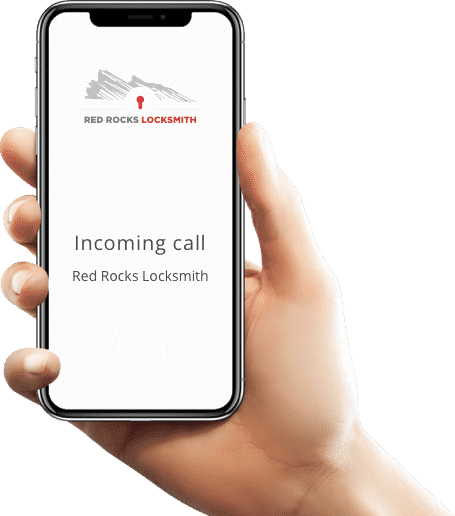 Need Help?
How to Get Started?
Whether you're locked out of your car, home, or office; we are fully equipped, have staff on-site, and are trained to handle any job no matter how routine or complicated.
Call us at (303) 495 7579
Tell us your location and what you need help with
One of our trained locksmiths will be there right away