Honda Locksmith
When you face lock or ignition problems with your Honda, call a Honda locksmith who has the exact equipment, special tools, extensive training, and custom parts to give your Honda the care and attention it deserves.
At Red Rocks Locksmith, Our certified Honda experts have the training and tools to efficiently replace, fix, or open locking systems on every Honda model, year, and trim level.
Put Your Honda Into Experienced Hands
Our Honda locksmith team serves the entire Boulder area plus surrounding locations like Arvada, Englewood, Evergreen, and many more communities. It's a fact that Honda makes some of the world's very best motor cars. There's no reason you should risk your Honda car, SUV, crossover, or minivan to a locksmith who doesn't know the intricacies of the brand. Not only does Red Rocks Locksmith do top-notch work on Honda lock and ignition systems, we are glad to service new or older Hondas of any model, even long-discontinued versions and classics. And, for every model and year, we offer our full menu of services, including Honda key cutting, Honda key fob replacement, Honda key programming, Honda new key services, ignition work, and lockout emergency roadside assistance.
Whether you drive a Fit, Jazz, Life, Brio, Civic, or e hatchback, or own an Accord, Civic, Clarity, Insight, Legend, City, Amaze, Envix, or Crider coupe or sedan, we have you covered. The same is true for all the Honda Minivans, SUVs, and crossovers, like Odyssey, Jade, Shuttle, Breeze, CR-V, Passport, Pilot, just to name a few. And don't feel left out if you are the proud owner of a Honda truck or sports car. We service those too, including the beloved Ridgeline, Civic Type R, NSX, and S660.
What if you own a discontinued Honda model? Have no fear, because our Red Rocks Locksmith squad does it all. We regularly work on some of the past favorites from the Honda brand, including Accord Crosstour, Prelude, Del Sol, Accord Plug-In Hybrid, CR-Z, Element, Civic Hybrid, Fit EV and S2000. Think of it this way: if your nameplate says "Honda," we'll take care of your locksmith, ignition, and emergency lockout needs 24 hours a day, 365 days per year. That's why we're the leading Honda locksmith in this part of the country and why 99 percent of our first-time customers become long-term clients.
We Have an Extensive Menu of Honda-Specific Services
Here are some of the most popular ones chosen by our customers:
Car Lockout & Replacement of Lost Honda Car Keys
Do you need Honda key replacement for your lost keys? We do it. In fact, whether your keys have been locked in the trunk, damaged in some way, broken in half, misplaced, or lost forever, we'll happily unlock your Honda vehicle and make a perfect spare or Honda key replacement right on the spot.
New Honda Keys Made
What about Honda new key services? That's also one of our standard services, and we do it for any Honda model in existence, new, old, or discontinued. Our Honda new key service, we'll make it fast so you can get back to your busy life with a key that works perfectly and functions like a factory original.
Honda Key Replacement
Honda key replacement is a service vehicle owners ask for when they want genuine Honda ignition or door keys that fit right and work every time. Key replacement is one of the most frequently requested locksmith services. Key cutting is precision work. Our team has the equipment and experience to do the job right the first time.
Honda Key Programming
Want to get back on the road asap with your newly programmed key? One of our many services is Honda key programming. Simply stop by our location or give us a call and we'll go to you and do your Honda key programming job on the spot. There's no reason to put your day's plans on hold just because you need some fast locksmith work. Our teams are fully mobile if you need us to travel to you. Or, you can bring your keys to us and we'll program them in no time. Honda key programming takes our experts just a few minutes, so you can get back on the road right away.
Honda Ignition Repair or Replacement
What if you need something besides Honda key cutting, key replacement, or key duplication? No worries. The Red Rocks professionals are well-versed in all aspects of replacement and repair of Honda ignition systems. The work calls for specific kinds of tools, special parts, and locksmiths who know Honda vehicles exceptionally well. That describes us to a tee. We have all the parts and tools in our inventory, and our experts have the training to solve any Honda ignition problem quickly and effectively.
Honda Door Lock Repair or Replacement
Sometimes, Honda owners call us for door lock replacement or repair when they need something more than a set of duplicate keys, Honda key fob programming, or help with an ignition system. Door locks on any car can be a tricky proposition because there are numerous parts and components involved. We work on Honda doors regularly and know exactly what it takes to fix or completely replace door locks in all models and years of Honda vehicles.
Honda Key Fob Programming and Other Fob-Related Services
Honda key fob replacement is something we get a lot of calls for. Sometimes, owners are happy to discover that all they really need is a new battery. But in other instances, the fob itself has either stopped working or needs to be fully reprogrammed. That's where our Honda key fob programming and Honda key fob replacement services come in very handy for our customers. We inventory the many different fob batteries and have the special tools for reprogramming all the variations of Honda key fobs. And if a fresh battery or reprogramming doesn't do the trick, then Honda key fob replacement is the answer.
Duplicate Honda Car Keys
Some Honda owners need more than Honda key cutting for a "new original" or a single replacement. Many ask for multiple duplicates for safekeeping and so every driver in the family can have a key of their own. In those situations, we have all the requisite tools and high-powered, high-speed equipment to make you one or one-hundred duplicate Honda keys. Actually, however many keys you need for your Honda, we can make them. There's no limit on the number!
We Specialize in Honda Vehicles, No Matter the Model or Year
As noted above, the Red Rocks Locksmith team works on any Honda ever made, including classics, rare models only sold on one or two geographic areas for a short time, limited-run production models, Honda sports cars, vans, minivans. SUVs, sedans, coupes, hatchbacks, trucks, and crossovers.
The age of your Honda doesn't matter to us. As long as it's a Honda, you're good to go. We're proud to serve a vast geographic area from our headquarters in Boulder. So if you're in any of the surrounding communities, including Denver, Evergreen, Arvada, Englewood, or somewhere else, we're the Honda locksmiths to call.
Why It Makes Sense to Choose Red Rocks Locksmith for Your Honda?
We'll help you protect your cherished investment, namely your Honda vehicle. By using the right equipment and tools, we can keep all your lock and ignition systems in top shape for years to come.
On top of that, our professional locksmiths are the best in the business. Not only do they have the training and experience on all Honda vehicles, but they are licensed, bonded, and background-checked for your peace of mind. They have what it takes to service your Honda's locksmith needs perfectly, have the right tools for every job they do, and have the years of experience that make all the difference.




Request a Callback
We will call you back within 20 minutes
"*" indicates required fields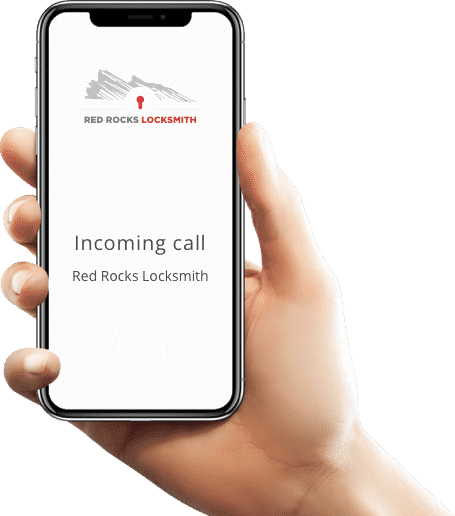 Need Help?
How to Get Started?
Whether you're locked out of your car, home, or office; we are fully equipped, have staff on-site, and are trained to handle any job no matter how routine or complicated.
Call us at (303) 495 7579
Tell us your location and what you need help with
One of our trained locksmiths will be there right away