GM Locksmith
If you own a GM car or truck, don't settle for any locksmith.
Hire one that has the right training, state-of-the-art equipment, excellent tools, and the exact parts for your particular GM vehicle. Contact a GM locksmith.
Put Your GM into the Hands of Expert Locksmiths Who Know the Brand Better Than Anyone
For everyone in the Colorado area who owns any of the great models branded under the GM nameplate, Red Rocks Locksmith knows your car better than anyone else does. Whatever kind of locksmith service you need, on any year of GM vehicle, we have you covered.
Ignition system trouble? Keys lost, broken, or locked in your GM? Need GM key fob programming help? Have an older classic, collectible, or used GM car or truck? No matter the year, value, model, or lock/ignition challenge you face, our team of expert technicians can get the job done right, and right away. Plus, you get a rock-solid guarantee on every job we do. That means the very best, GM-specific locksmith service on Cadillac, Pontiac, Hummer, Chevrolet, Buick, Sierra, Denali, Canyon, and many, many more.
Here's a short, representative list of Red Rocks Locksmith's GM-specific locksmith services
Car Lockout Service & Replacement of Lost/Missing GM Car Keys:
If you lose your keys, misplace them, lock them in the trunk, or accidentally leave them in your locked office, our technicians will get you into your GM vehicle as soon as they arrive.
GM Key Programming:
Does your GM key fob need to be reprogrammed or repaired in any way? Our teams have the specialized equipment so that you don't have to make a special trip to the dealership and pay dealership prices for this essential service.
Duplicate GM Car Keys and Truck Keys:
When you need one or one-hundred duplicate keys made, we're glad to help. Red Rocks Locksmith techs have the newest, most advanced key-cutting equipment around. We'll make as many GM duplicate keys as you need on the spot.
Brand-New GM Keys Made On the Spot:
If you need new GM keys, we've got you covered there as well. If you just bought your brand-new GM car or truck and want extra keys for family members or just for peace of mind, simply let us know how many you need and consider the job done.
Replacement or Repair of GM Ignition:
Ignition problems can be extremely frustrating. But, there's no need to let them slow you down because our Red Rocks Locksmith team will repair or replace any GM vehicle ignition system there is. Plus, they'll do it quickly so you can get back on the road.
Replacement or Repair of GM Door Locks:
There's much more to our locksmith services in Denver and all Colorado than GM key fob programming and getting folks into their locked vehicles. We expertly replace and repair all GM door locks, whether they simply need a small fix or a total repair job.
GM Key Fob Battery Replacement:
Don't let a dead or dying GM key fob battery ruin your day or evening. The Red Rocks Locksmith team has every battery size for every GM key fob on the market. You'll be back on the road in no time, and we'll even make sure you have a couple of extra GM key fob batteries for your next emergency.
GM Key Replacement:
GM key replacement is one of our most-requested services. And don't forget, the year and model don't matter. Our experts can replace any GM key for any year and any model that was ever on the road or is currently in production.
Every Model, Any Year
At Red Rocks Locksmith, we do GM key fob programming, GM key replacement, and dozens of other services for owners of any model or year of GM vehicle you have. That means we even work on rare classics, unusual collectibles, luxury models, out-of-production GM cars/trucks, and discontinued GM models that are rarely seen outside of car shows and collectors' conventions. So, don't worry if you need a GM key fob, GM key replacement, or GM key fob programming for a 75-year-old classic truck or rare collector car. If it says "GM" on it, we can do the job.
Why do GM Owners in Colorado Choose Red Rocks Locksmith?
We protect your valuable investment better than any other locksmith. How? Because we have the best-trained technicians in the business, the very latest equipment, and years of experience working on GM vehicles of all kinds. At Red Rocks, we don't just do the job to get it done, we do it right the very first time, do it expertly, and give every GM customer a comprehensive guarantee.
We stand behind our work at Red Rocks Locksmith because we believe in what we do. We've spent more than a decade working to become the Colorado locksmith that GM owners trust and seek out. Give us a call whenever you have a lock-related challenge with your GM car or truck, no matter the model, no matter the year, and no matter what time of day you need us. We're here for you whenever you call.




Request a Callback
We will call you back within 20 minutes
"*" indicates required fields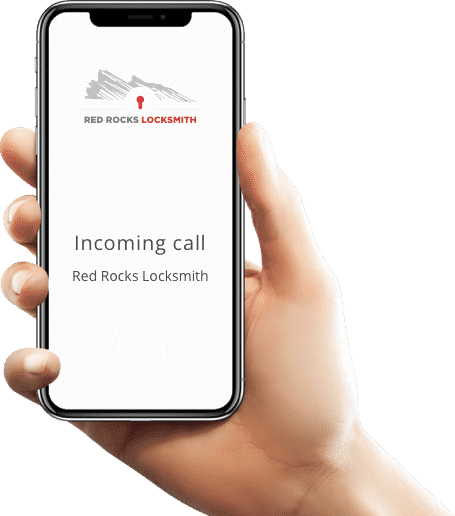 Need Help?
How to Get Started?
Whether you're locked out of your car, home, or office; we are fully equipped, have staff on-site, and are trained to handle any job no matter how routine or complicated.
Call us at (303) 495 7579
Tell us your location and what you need help with
One of our trained locksmiths will be there right away