Denver Locksmith Serving Speer Neighborhood
Service Areas (24 Hour Locksmith Services) – (720) 500-1347
If you have yet to experience any problems related to your locks, keys, or electronic security systems, you should count yourself as fortunate. At the same time, you might want to start planning ahead because eventually, we all will run into such issues.
The list of things that could go wrong is never-ending. At the top of the list is losing your keys or locking them in on the wrong side of the door. Locks can create lots of problems when they break or cease to function as intended. If by chance you were to be victimized by a criminal, you would almost immediately want to think about changing your locks or reprogramming your car's fob device or home/business electronic security system.
What all of these issues have in common is they are not easily fixed by someone without experience and the right tools. Could you address these issues on your own? If not, you'll be glad to know you always have the option of contacting a top Denver local locksmith like Red Rocks Locksmith.
As a top mobile locksmith in Speer Denver, we have the resources to handle any problem that might plague a lock, key, car ignition, or electronic security system. That gives us the ability to make sure you always have easy access to a secure home, business, or car. Here are some of the ways we can help you.
Lock Change and Rekey Existing Locks
Car Key Duplicating & Fob Programming
Our Residential Locksmith Service Menu
At home, your highest priority is keeping your family and personal assets safe. To do that, you have to be able to control who enters and leaves your home. At the moment something goes wrong with one of your home security features, you won't feel safe until the issue has been resolved. You would need to call a Denver locksmith in Speer.
With a call to Red Rocks Locksmith, you would have access to the following residential locksmith services:
Repair locks that are malfunctioning
Key replacement and duplication service
Repair, maintaining, or replacement of home electronic security systems
Rekey locks that have been compromised by missing or stolen keys
Our Commercial Locksmith Service Menu
As a business owner or manager, you should have two objectives. First, you need to keep the business running smoothly. Second, you have an obligation to protect the company's assets. You can't do either of these things if problems arise with your business' security features.
As a reputable commercial locksmith in Speer, we aim to do our part to protect Speer's business community. That's why we offer the following commercial building locksmith services:
Our Automotive Locksmith Service Menu
As a car owner, you often rely on your car to get back and forth from work and to help you run important errands. If issues were to arise with your car locks, keys, or electronic security system, it will interrupt the flow of your day. In the worst cases, it might leave you stranded in a dangerous situation. You'll need a car locksmith in Speer Denver that has your back.
As a reliable mobile locksmith in Speer, we do have your back. When you call us, we'll immediately send a car locksmith in Speer Denver technician who is ready to provide any of the following services:
Car keys services: removed broken keys, make duplicate keys
Provide car keys replacement in Denver CO for lost keys
Rekey trunk and door locks
Car fob device programming and reprogramming
Replacement of fob devices and batteries
Repair and replace ignition systems
Maintain, repair, and replace electronic security system
Two things to remember. First, our automotive locksmith services are available for all cars regardless of the car's year, make, or model. Second, we have the ability to secure replacement car keys and fob devices without the original. However, you would need to provide proof that you are entitled to have access to the car in question.
More About Red Rocks Locksmith
We want to compete for your business. With that being the case, we want you to know who we are and what we represent as a top mobile locksmith in Speer.
We have built our reputation in the Denver area on the shoulders of a fine staff of locksmith technicians. We firmly believe our group is the best group in all of Colorado. Each of our licensed locksmith technicians has received the best training available. They also have access to many of the locksmith industry's state-of-the-art tools.
When one of our Technicians answers your call, you'll be greeted by a truly professional and courteous service provider. Their mission will be to assess your problem and fix it as fast as possible.
Here's the best news of all. We provide all of our services at prices that will beat the competition's prices. When you pay our price, you'll be doing so with the knowledge that we stand by our work. In other words, your personal satisfaction is guaranteed.
We hope you never need a locksmith. If you do, we hope you will call Red Rocks Locksmith. Once you see what we have to offer as a service provider, we are confident we'll be your future locksmith of choice.
We are only one call away from the following areas: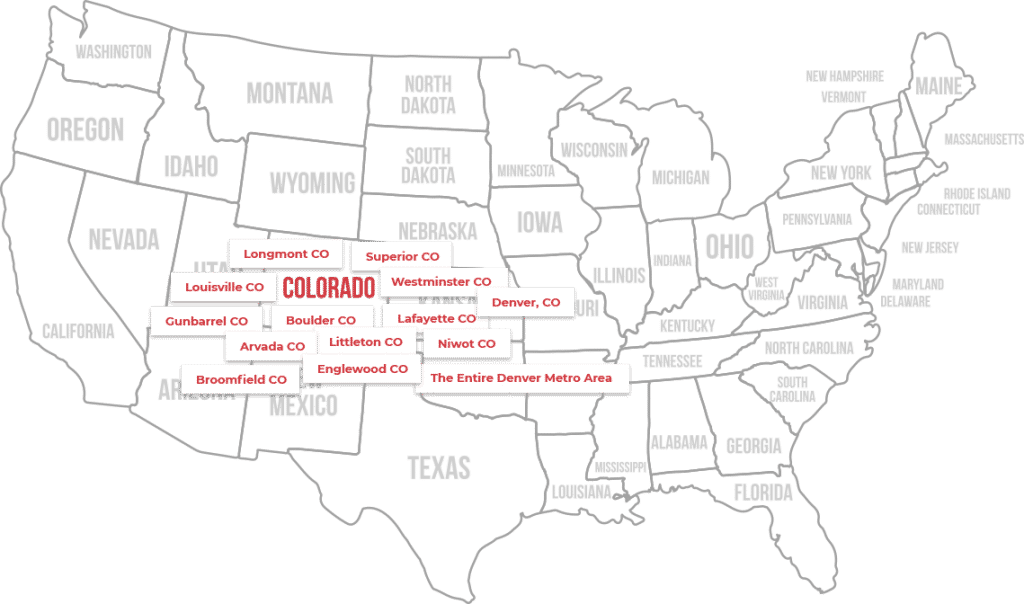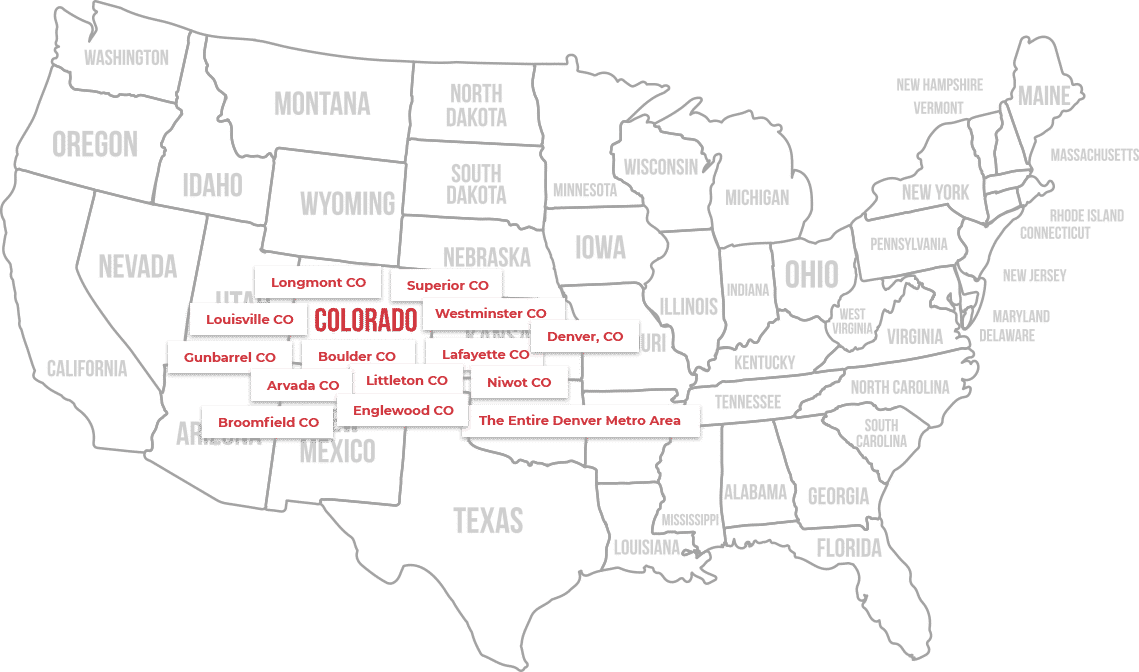 Frequently Asked Questions
How much will it cost to change all of the locks on my car doors and trunk?
While we would love to give an exact amount, your cost would depend on the make and model of your car, plus the types of locks you would choose. What we can say is our prices are always competitive and affordable.
Are your mobile locksmith Speer services available at 2:00 in the morning?
We understand that locks and keys can't tell time. Therefore, we do provide emergency locksmith services 24 hours a day, 365 days a year.
How does a master lock system work?
A master lock system includes locks that lock and unlock with the same key on all designated doors and or windows. In a business environment, using a master lock system would allow office managers and owners to pare down the number of keys on their keyrings.
If I locked my keys in the car trunk, how might one of your technicians retrieve them on my behalf?
Assuming the trunk latch is not operational, one of our technicians might try to pick the lock. If security features would prohibit that, they might have to drill a small hole to access the trunk lock actuator.
Any other question?




Request a Callback
We will call you back within 20 minutes
"*" indicates required fields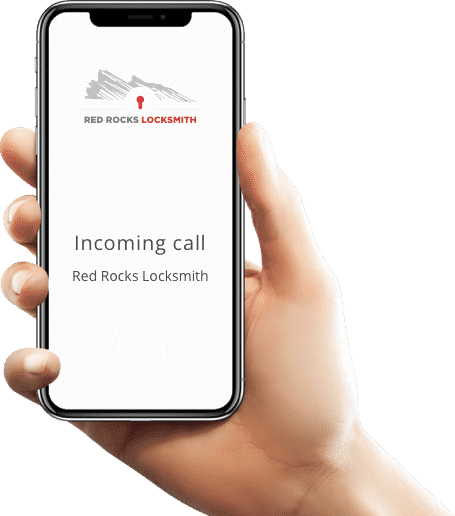 Need Help?
How to Get Started?
Whether you're locked out of your car, home, or office; we are fully equipped, have staff on-site, and are trained to handle any job no matter how routine or complicated.
Tell us your location and what you need help with
One of our trained locksmiths will be there right away