Chevrolet Locksmith
Chevrolet is an American carmaker with a rich history and proud owners in real American states like Colorado.
That's why a top Chevy locksmith like Red Rocks Locksmith works hard to make sure Chevy owners get the service they want and need.
With our undying focus on providing Chevy locksmith services in Colorado, especially the Denver and Boulder areas, we understand we need to have the tools and knowledge to service all Chevy models and years. To that end, here is but a partial list of the Chevys we service: Spark, Bolt, Malibu (24 years), Camaro, Corvette (ultimate sports car), Trailblazer, ONX, and Cavalier among many others.
For your benefit, here are some of the Chevy services we provide.
Car lockout & Replace lost Chevrolet car keys
Lots of history says Chevy owners like you will eventually lose their keys or lock them inside the car. No Worries. One of our well-trained technicians will show up quickly and get you access to your car in no time. If you need Chevy key replacement, they will have the tools to provide that for you as well.
New Chevrolet Keys Made
If you are security-minded, you might want to have a couple of extra sets of Chevy keys. One of our mobile units can come to your location and have multiple sets of new Chevy keys in your hand with nearly no waiting.
Chevrolet key replacement
If you break a key and need a Chevrolet key replacement, it will likely be at the wrong time. That's why one of our top technicians will immediately respond to your call and get you back on the road as quickly as possible.
Duplicate Chevrolet car keys
Chevys are great family cars. As such, you might need duplicate keys for other family members. Our technicians can show up at your location with the machinery and key stock they need to make as many duplicate sets as you need.
Car ignition repair or replace

At the next level, you might encounter trouble with your ignition system. As top Colorado locksmiths, our technicians have the tools, knowledge, and training to fix any Chevy ignition system. If replacement is required, they have access to the ignition system that matches your Chevy no matter what make or year.
Car door lock repair / replace

You would not be the first Colorado Chevy owner to accidentally damage their car locks, trying to get into your care. We have you covered. We can provide locking system repairs or replacement quickly without damage to your car and with the appropriate Chevy key replacement.
Chevrolet key fob battery replacement
Chevy fob batteries were not made to last a lifetime. You will eventually need a replacement battery, something we can bring to your location and handle with great efficiency.
Chevrolet key programming
Many of the late model Chevys offer fob access. That means you might have Chevrolet key fob programming or reprogramming needs. Our finest technicians are trained in the latest keyless entry technologies. They can handle your Chevrolet key fob programming needs for any model or year.
Why Choose Red Rocks Locksmith
We are proud of our reputation throughout the state of Colorado and in the Denver area especially. The fact is we have several locations and mobile units on the road ready to go keep our response times down to a minimum. Other reasons to choose Red Rocks Locksmith include:
1.Our Technicians: When we hire, we hire experienced locksmiths. We offer them all the training and tools they will need to provide fast and affordable service when you want it and where you want it.

2.Customer Service: We are competing in a very competitive service-related industry. As such, we know the value of providing elite customer service to all our valued car owners. That means you get fast and efficient Chevy locksmith services with a smile and a thank you.

3.Tools of the Trade: We know Chevy is a popular brand in the state of Colorado. With that in mind, we work hard to make sure every Red Rocks Locksmith technician has fast access to the tools and parts they need to handle any of the aforementioned Chevy services.

When you want access to the best Colorado locksmith, you can have access to the best Colorado locksmith. All you have to do is call Red Rocks Locksmith.




Request a Callback
We will call you back within 20 minutes
"*" indicates required fields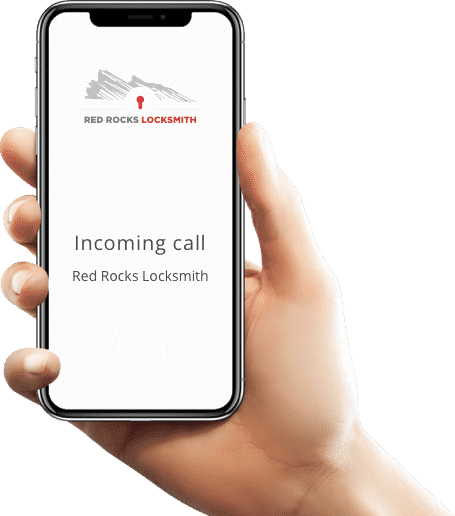 Need Help?
How to Get Started?
Whether you're locked out of your car, home, or office; we are fully equipped, have staff on-site, and are trained to handle any job no matter how routine or complicated.
Call us at (303) 495 7579
Tell us your location and what you need help with
One of our trained locksmiths will be there right away