Audi Locksmith
As a proud owner of an Audi, you want to make sure you have access to the best services possible when you need assistance with your car.
The elite services you demand go far beyond the care of your engine. It goes right down to finding the right Audi locksmith when you need one.
Range of Services
Our highly trained technicians are ready to assist you with getting key access to your car. We service the following Audi models (but not limited to): Audi A series, Audi Q series, Audi All Road Quattro, Audi R series, Audi TT, Audi S series, and the Audi e-Tron series. Our services are available in Boulder, Arvada, Englewood, Evergreen, Denver, Longmont and all surrounding areas throughout Colorado.
For our Audi owners, we provide a full range of car key services. Here are some of our services:
Car Lockout and Replace Lost Audi Car Keys
In the event that you might lose your Audi keys, lock them in the car, or accidentally damage them, we can safely get you into your car without damage. Furthermore, we can make you Audi key replacement right on the spot.
Audi Key Replacement
In the event you need Audi key replacement, replacement door, or ignition keys, our technicians have the equipment available to make you replacement keys on the spot.
New Audi Keys Made
No matter the circumstances, our technicians can quickly make you a new set of Audi keys for any Audi year/model.
Audi Key Fob Programming
If you need Audi key fob programming, we can provide you with that service with just one simple phone call or you can stop by our offices.
Car Ignition Repair or Replace
For an Audi key stuck in ignition, we can provide Audi key replacement and repair or replace both the key and the ignition unit.
Car Door Lock Repair or Replace
If your door locks malfunction, our technicians have the tools and can stop by and repair or replace your car door locks quickly and efficiently.
Audi Key Fob Battery Replacement
When your keyless entry device fails, you likely need a new battery. Our technicians have the knowledge and the tools needed to replace and program your new Audi key fob battery within minutes.
Duplicate Audi Car Keys
It's always nice to keep a duplicate set of keys for emergencies. We can provide you with as many keys as you need for any Audi year/model.
More About Our Services
When you need key assistance for your Audi year/model, it seldom comes at a convenient time. You are usually in a hurry and do not have a lot of time to wait. What you need is an Audi locksmith that will come straight to you no matter where you are in Colorado.
At Red Rock Locksmith, we are ready to respond as quickly as possible to your call for help. Whether it be for Audi key fob replacement services, key fob programming, or key cutting for key replacement, we can meet your needs.
Our technicians get the highest level of training possible in order to provide our customers with fast and efficient Audi key services. The high level of training they get is very important because of the fact they need to deal with issues related to things like Audi key fob technology.
As a foreign car, Audi repairs and maintenance often require us to maintain specialized tools and training. We are proud to state that we have all the tools and know-how we need to make any kind of key or lock repair or replacement for your car. Our Audi key services cover any Audi year/model you might be driving. Our goal is to get to you and get you back on the road as fast as possible.
Why Choose Red Rocks Locksmith
Every time will get a call to provide Audi key services, our technicians put the company's reputation on the line. With much to gain or lose, we understand the importance of making sure you have valid reasons to choose Red Rocks Locksmith. To that end, here are some reasons why you should choose us to help you with your Audi car key needs.
Protecting Your Investment
Your Audi is most likely your second most important asset after your home. You want service providers who will treat your asset as though it was their own. Our technicians know the value of an Audi and take great care to protect your investment when making repairs or replacing parts.
Specially Trained Technicians
No two car key/lock systems are alike. To handle key/lock repairs and replacements for a wide range of vehicles, we strive to make sure our technicians are fully trained on the latest key technologies in the marketplace today.
Right Tools and Technology to Do the Job
Having the knowledge to make repairs and replacements is a good start. However, we also strive to make sure our technicians have the right tools and technology to make repairs right the first time.
Experience Matters
When you call Red Rocks Locksmith, you will get access to key/lock technicians who have years of experience in the industry. The experience they have includes a vast amount of experience working with Audi key fob devices and complicated locking systems.
For the best locksmith services in Colorado, you need to call Red Rocks Locksmith today.




Request a Callback
We will call you back within 20 minutes
"*" indicates required fields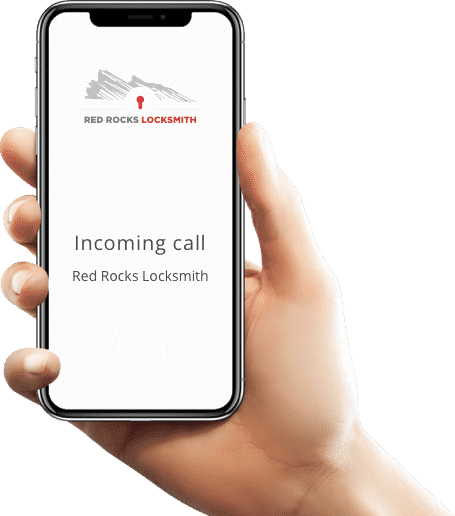 Need Help?
How to Get Started?
Whether you're locked out of your car, home, or office; we are fully equipped, have staff on-site, and are trained to handle any job no matter how routine or complicated.
Call us at (303) 495 7579
Tell us your location and what you need help with
One of our trained locksmiths will be there right away